Are you having trouble with your freelance job search?
The key to finding good paying freelance jobs is knowing where to look for them!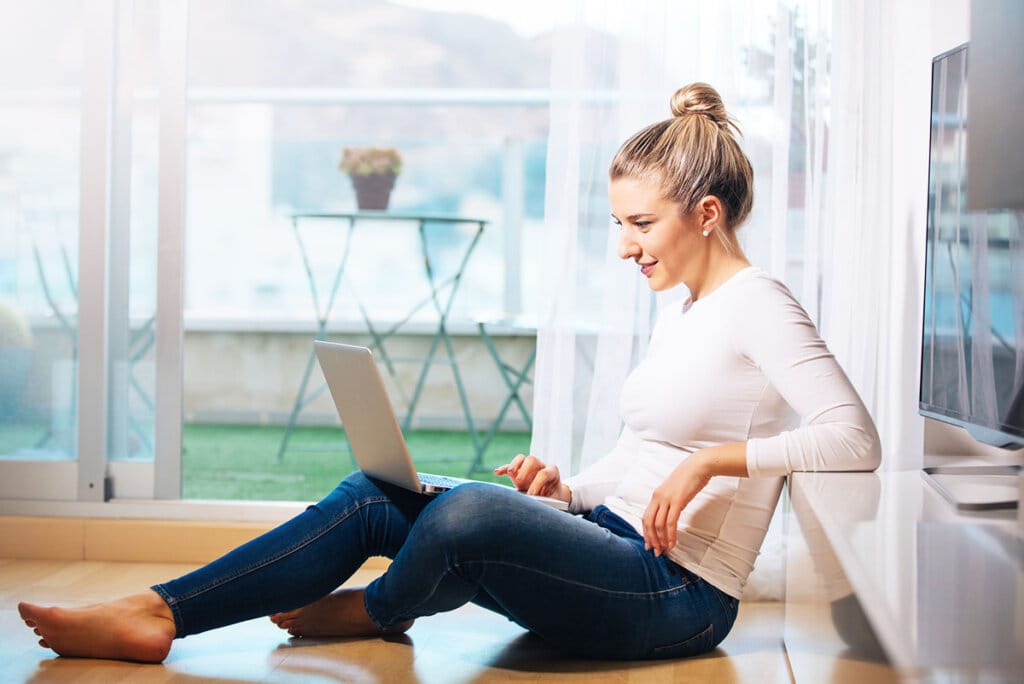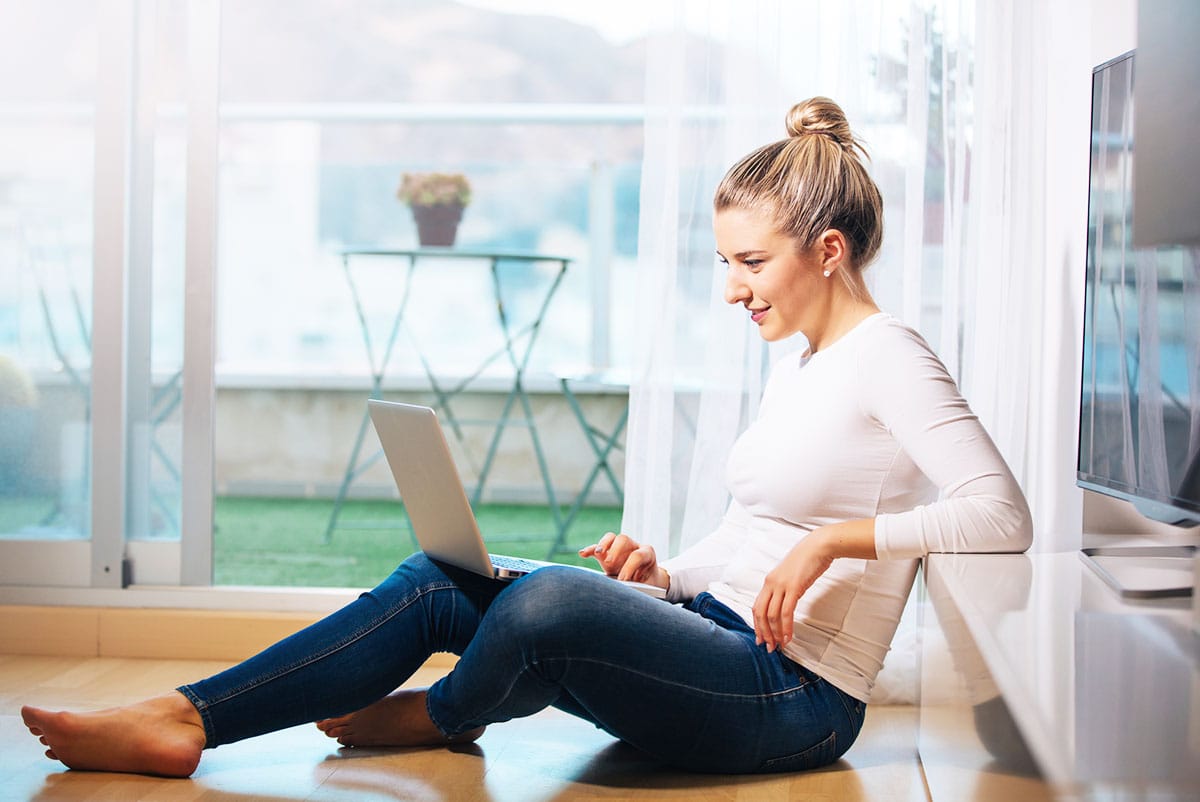 The vastness of the interest can be a blessing and a curse.
To simplify your job-seeking efforts, you can always turn to gig economy apps.
Sure, there are millions of places and ways to find freelance work – but where do you start?
To simplify your job-seeking efforts, you can always turn to gig economy apps.
Taking the world of freelancing by storm, these apps and sites may just be the answer you need to finding paid work and earning an income.
Here is some information on exactly how gig economy apps work plus nine of the best you should check out to score some paid freelance work:
What are Gig Economy Apps?
Gig economy apps are online platforms designed to provide a flexible workforce environment by connecting individuals with short-term business ventures, freelance jobs, temporary contracts and other work opportunities.
You've probably heard of gig economy apps already – Uber, Lyft and Airbnb are just a few popular examples.
However, these apps can be used to score freelance writing work by connecting you with potential clients seeking your expertise.
They allow you to easily choose your job, or "gig", connect with clients and gain freelance work that best adheres to your skills and schedules.
You may be thinking that this sounds an awful lot like regular job boards, but there are some notable differences.
Mainly, the focus is to connect clients and freelancers on a job-by-job basis. This is beneficial since it can create a steady income stream from landing a variety of jobs.
And, in some cases, these gigs can lead to full–time freelance work!
When it comes to looking for work on a job board, you're going to run into companies who want to fill a consistent position that requires a specific type of skill.
This will greatly limit your exposure to available work.
Instead, check out these nine amazing gig economy apps that are sure to get you hired in the world of freelancing:
The Best Gig Economy Apps for Freelance Writers
1. Fiverr
Originally, as the name implies, Fiverr was a gig economy app in which people could offer a range of services for only $5.
While this was a great way for budding freelancers to make a little extra cash and gain some experience, they were basically writing for pennies.
That all changed when the platform began offering the option to set reasonable prices for services. Now, freelancers can charge prices based on the value and quality of their work.
The flexibility of the platform allows writers to connect directly with potential clients, accept offers for work and add "add-ons" to their gigs to offer additional services.
2. Upwork
Upwork is a gig economy app that generates a lot of remote work for web developers, mobile app developers, graphic designers and writers.
Upwork has some strict standards when it comes to the skills and abilities of those advertising themselves for jobs. This means that you can easily earn what you're worth.
The only downside to Upwork is the paid bidding system. You have to pay a fee to respond to an interested client, whether you get the job or not.
However, this creates a sense of comfort with potential clients since they know any responses for work are genuine and valuable.
3. Freelancer
Freelancer is probably the world's largest freelancing marketplace. It connects clients with writers from all over the globe.
Through Freelancer, you can set up a free account and browse available jobs. If there are any you are interested in, you can place a bid.
The competition may seem high on this gig economy app but, due to its popularity, there are always plenty of potential clients seeking freelancers.
It also features a mobile app that allows you to search jobs on your phone as well as communicate via their instant messenger.
4. Moonlighting
Moonlighting is a great gig economy app for getting your freelance work discovered by potential clients. The service is free and does not require you to purchase leads to hand over a commission fee.
The system is set up to send you real-time alerts about new jobs.
They also have a chat feature that allows you to send proposals quickly, work out pricing with potential clients and get hired for the jobs.
5. Etsy
Predominantly a platform to sell handmade crafts and products, Etsy can also be leveraged to help freelance writers make money.
While you are not likely going to sell content, you can definitely sell products that support other writers such as writing guides, templates and eBooks.
Etsy allows buyers to instantly download content upon purchase, making it easier and more convenient for fellow writers to buy your content.
6. Fancy Hands
Fancy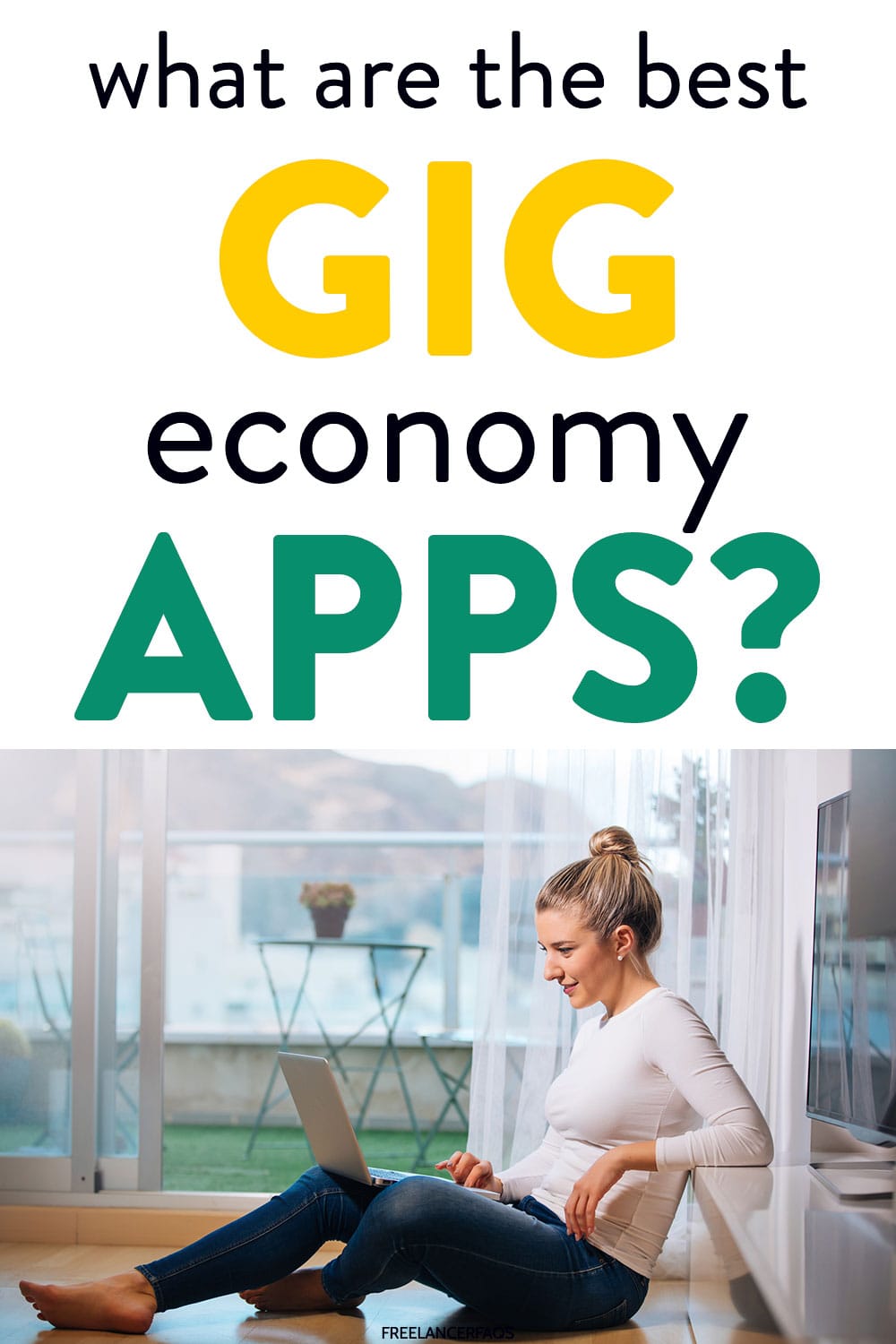 Hands isn't so much a platform for freelance writers as it is for virtual assistants. As a VA, you can sign up and accept tasks that work with your schedule.
It works a little differently than other gig economy apps, since there are opportunities to receive company benefits as well as promotions.
If you're a skilled VA looking for remote jobs, this app may work well for you.
7. Hubstaff Talent
Hubstaff Talent is a gig economy app that connects clients to freelancers. You can set up your profile for free and fill out your profile in order to land jobs with those who need your services.
There's no bidding process so you can focus your time and energy on gaining clients on a full- or part-time basis.
You can also upload your resume and connect to your other writing profiles to increase your exposure.
8. PeoplePerHour
PeoplePerHour offers a multi-step process to finding freelance work. You can create a profile, conduct job searches, send direct proposals, search for contents and create a 30-second video promoting your services.
This platform also allows you to receive reviews for your work.
The system is set up in conjunction with WorkStream, so you can easily send proposals, communicate, share, invoice and get paid all in one place.
9. Spare5
Spare5, as the name implies, allows you to earn extra money in your spare time. You can choose from a variety of small tasks to complete such as adding keywords to images and categorizing videos.
While it's not a platform designed to drum up freelance work, you can help companies gather useful data and make some extra cash while doing it.
You can also complete sample tasks in order to build your reputation and earn experience points. This will help you access higher paying jobs.
Take Advantage of the Gig Economy
The most challenging part of pursuing a career in freelancing is finding work to produce an income.
Gig economy apps simplify the challenge of job searching by purposefully connecting freelancers with clients.
While pitching and applying to jobs via job boards can be lucrative, why not hop on a system designed to help freelancers succeed?
Have you ever tried a gig economy app to find freelance jobs? How did it work for you? Share your experiences in the comments!