Are you interested in getting into freelance video editing?
Are you a freelance video editor looking for jobs?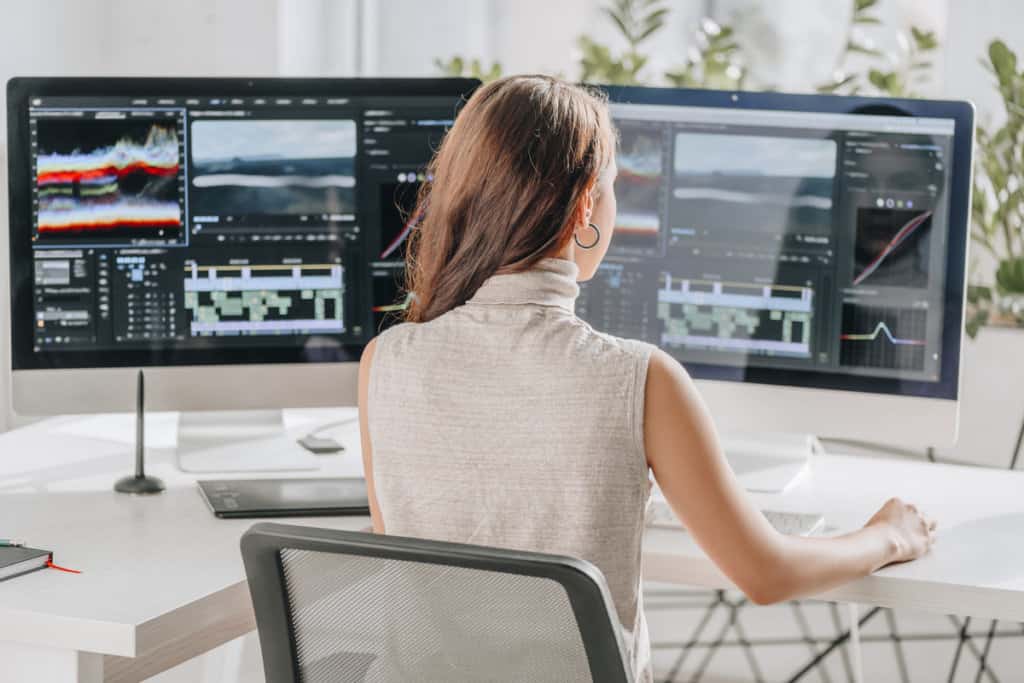 As a beginner, finding video editing jobs can be challenging and frustrating, especially when you have little to no experience in the freelance world.
But don't worry!
Freelancer FAQ is here to help!
To get you started on your journey to becoming a paid video editor, let's look at what freelance video editors do, how to become one, and where to find the best video editing jobs:
What Does a Freelance Video Editor Do?
A freelance video editor takes raw recorded material and turns it into a finished product.
This can involve combining footage, adding audio, and adding graphics to create a narrative.
They can also clean up existing videos to give them a polished look.
Freelance video editors can work on anything from short advertisements to music videos and more.
How to Become a Freelance Video Editor
If you don't have experience as a video editor but are interested in becoming one, here's what you need to do to get started:
1. Get the Skills
Before you can start looking for entry-level video editing jobs, you have to make sure you have the right skills!
Even if you have some experience playing around with video editing, you want to be able to showcase strong editing skills and build an amazing portfolio to attract freelance clients.
This means getting the hang of video editing software and practicing everything as you learn.
But, as a freelancer, it also means knowing how to be self-motivated, adaptable, and organized when it comes to finding video editing jobs and promoting your services.
And when you're dealing with clients, you have to know how to communicate and problem-solve.
2. Find Your Niche
Before you start applying to all of the remote video editing jobs you come across, it's important to take the time to find your niche and develop a specialization.
Otherwise, you're just wasting your time!
A niche is a topic or area of specialization that you focus on in order to develop solid skills and expertise in that area.
For instance, you can specialize in editing music videos or creating marketing videos.
Finding a niche as a video editor is a great way to show potential clients that you know what you are doing and can produce high-quality products.
Just don't limit yourself to one niche! Having 2 to 3 related specializations means that you can expand your client base and upsell clients on your other services.
3. Learn Video Editing Software
Obviously, you're going to have to know how to use video editing software in order to find video editing jobs where you can work from home.
However, it's important that you avoid cutting costs by relying on free programs that produce less-than-stellar results.
Becoming a freelancer often requires upfront costs, but good video editing software will increase your value to clients and land you more jobs.
Make sure you learn how to use the best software on the market and keep yourself up-to-date on the latest video editing technology.
4. Build Your Portfolio
Once you start producing videos and even gaining some work, be sure to compile examples of what you can do into a portfolio.
You can tell clients what you can do, but having a way to demonstrate your skills will greatly increase your chances of landing freelance video editing jobs that are remote.
You can use online portfolio platforms to create your portfolio, but you can also create a website to showcase your videos or post them on a YouTube channel.
When you do start pitching your services to clients and responding to job ads, make sure you include a link to your portfolio!
5. Find Clients and Video Editing Jobs
The last step to becoming a freelance video editor is to find clients and video editing jobs!
Let's take a look at how you can do that in more detail:
How to Find Video Editing Jobs
Now, let's look at how you can find amazing video editing jobs!
Entry-Level Video Editing Jobs
Remote Video Editing Jobs
Companies That Hire Freelance Video Editors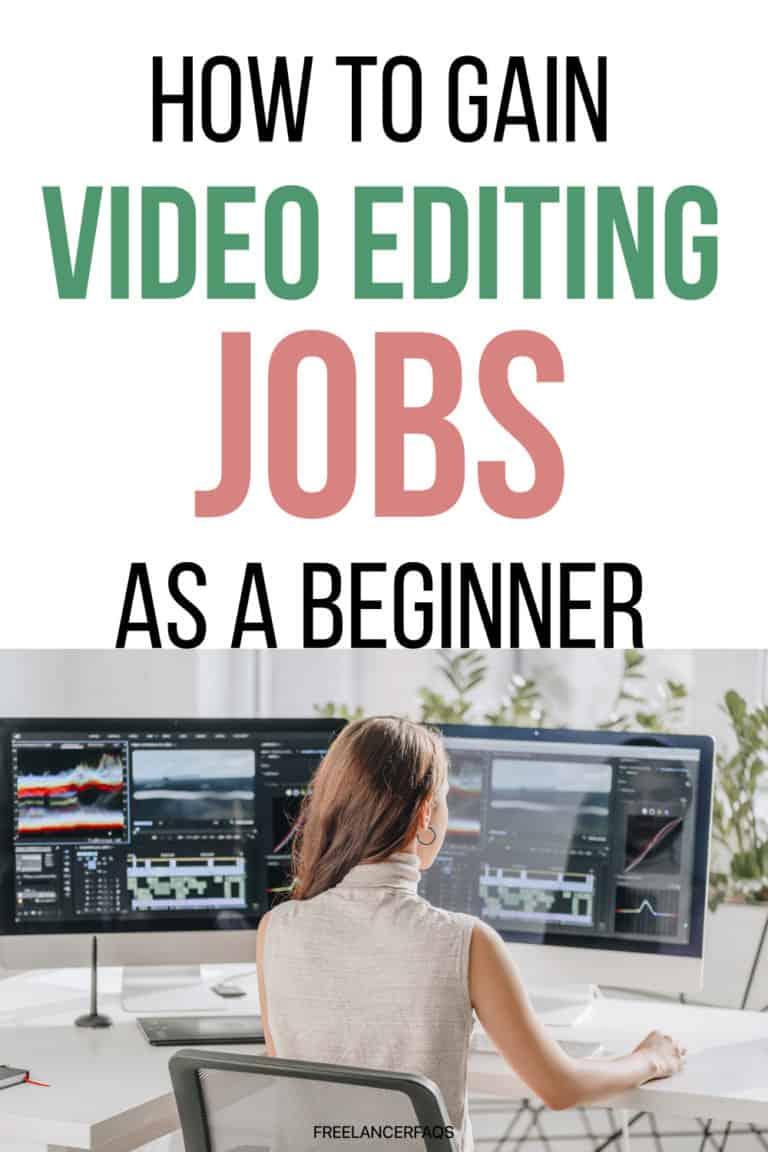 I can't guarantee that these companies are hiring right now, but they are known to frequently hire freelance video editors!
Networking & Cold Pitching
Networking and cold pitching are important ways for any freelancer to find work!
To find freelance video editing jobs, you can start connecting with video editing companies on social media platforms, such as Twitter and LinkedIn.
Start following popular video editing companies and engage with their content by sharing and commenting on their posts.
And, if there is a particular client you would like to work with, follow and engage with them as well.
This way, when you go to send a pitch, you will already be familiar to them!
These are known as warm pitches, where the client is aware of who you are when you send them an email describing your services.
However, you can also cold pitch, where you send a potential client an email out of the blue outlining your skills, talent, and value to them.
You can learn more about cold pitching here.
Local Video Editing Jobs
You can also look for video editing jobs in your own community.
Look for local community groups, non-profit organizations, social media groups, and schools that may be in need of high-quality video editing services.
Also, keep an eye on local job ads, especially for small businesses and start-ups that are looking to boost their marketing departments.
Approach them with a cold pitch that includes your portfolio, why they need your services, and why you are the best person for the job.
There's a Video Editing Job For You!
Even though you may be a beginner, there are plenty of video editing jobs out there that will help you build your skills, confidence, and bank account!
Just remember that starting anything as a freelancer takes time and perseverance – you won't find success overnight.
But with enough drive and passion, you can become a successful freelance video editor.