Going freelance is an exciting, rewarding way to earn a living.
You can use your skills to land lucrative clients and get to be your own boss while working in a field that suits your strengths.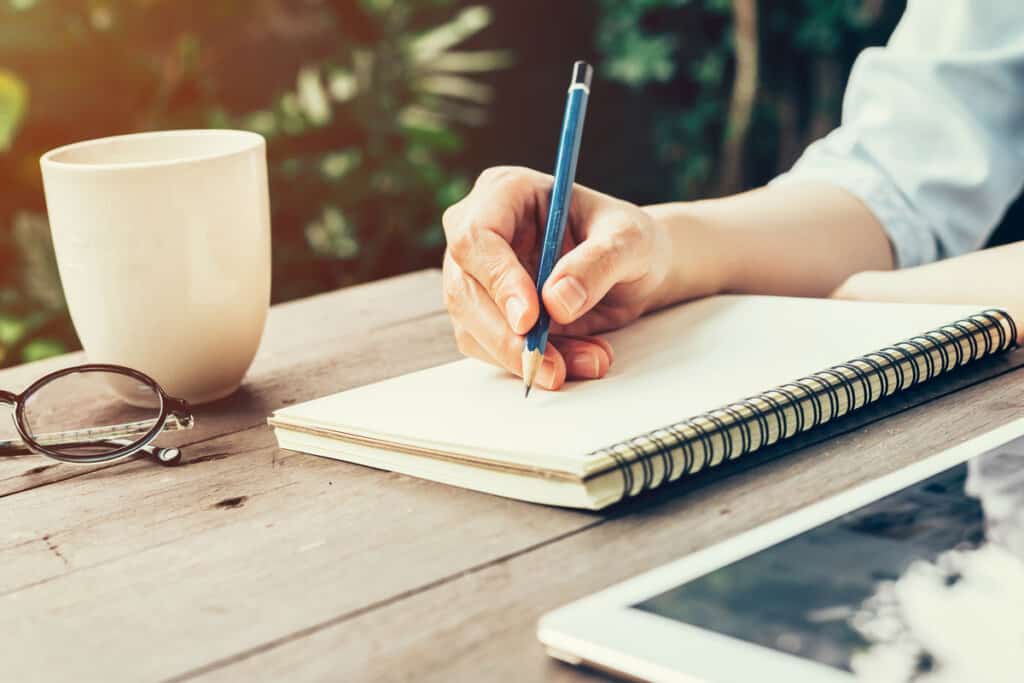 However, finding success as a freelancer can be tricky.
You'll have to build your professional network over time and should constantly sharpen your skill set to stay up to date with the latest trends and technology.
You should also focus on some lesser-known traits of successful freelancers.
Folks who find success in the self-employed world usually have a strong self-image, are financially literate, and know how to overcome the health issues associated with high-pressure sedentary jobs.
1. Mental Health and Self-Image
Your mental health plays a central role in your productivity and creativity.
When you're feeling great, you're far more likely to take risks and pursue potential opportunities.
However, as a budding freelancer, your self-image will take a few knocks.
It's hard to find work when you're low on experience and you may find that you receive more rejections than invitations for work.
Protect your mental health by prioritizing your self-image.
A positive self-image can help you overcome setbacks and build a more resilient mindset.
A strong sense of self-image can help you establish your self-worth and help you negotiate higher pay rates or more favorable conditions.
A positive self-image is all but essential if you plan on expanding your operations and taking on employees.
You'll need a clear sense of identity to lead others and can only begin to consider building your business when your own mental health is in order.
2. Physical Wellbeing
Mental health and a strong self-image will give you the strength to persist through downturns and tough times.
However, you need to take care of your physical well-being if you want to stay the course and build a successful career as a self-employed person.
Protecting your health is particularly important if you work in a sedentary role.
The health risks of sedentary work include:
Cardiovascular Disease: Sitting down for prolonged periods without moving can increase your risk of weight gain and elevate your chances of suffering from a heart attack or stroke.
Diabetes: Inactivity reduces the body's sensitivity to insulin. This can cause a rise in blood sugar levels and lead to type 2 diabetes.
Musculoskeletal Disorders and Issues: Sitting at a desk all day isn't good for your joints or muscles. Sitting down without a break can cause neck pain, joint stiffness, decreased muscle strength and endurance, and poor posture.
Metabolic Syndrome: Metabolic syndrome is an umbrella term to describe a cluster of intertwined conditions that increase your risk of strokes, diabetes, and heart disease.
Insomnia and Sleep Issues: Being stationary all day can disrupt your ability to get a good night's sleep and seriously derail your recovery. This is a major issue if you work in a high-pressure industry and must bring your A-game daily.
Failing to care for your physical health will catch up to you as a freelancer.
You don't have to become a crossfitter or bodybuilder to start improving your physical health, either.
Simple steps, like taking a long walk during your lunch break, can help you build momentum and start taking pride in your health.
Further improve your physical health by joining a local fitness club or sports team.
You may believe that signing up for a group activity will reduce your work-related productivity, but participating in an event outside of work can actually improve your time management and help you get more each day.
3. Time Management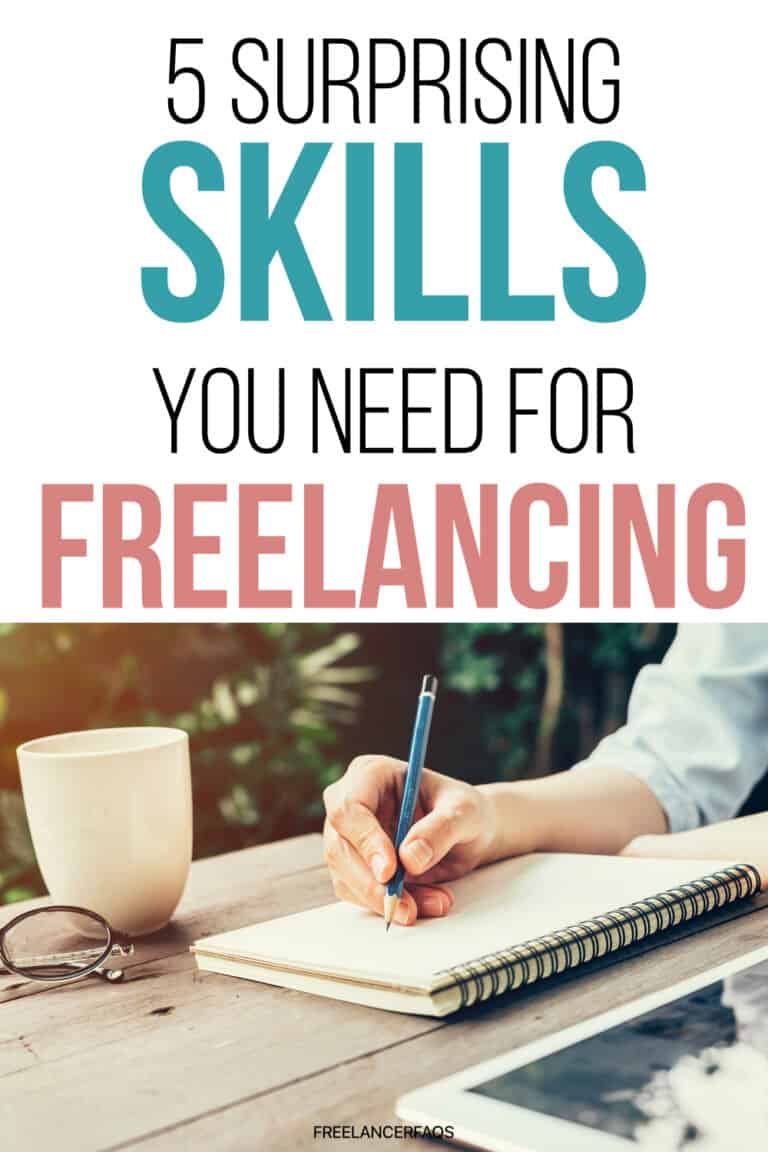 When you're self-employed, you don't have a boss writing your schedule and looking over your shoulder.
You get paid to be productive and will only fool yourself if you fail to take advantage of the hours in the day.
However, time management is a skill that many fledgling freelancers fail to appreciate.
Instead of sticking to a strict work schedule, newly self-employed people are eager to impress and often overwork themselves late into the evening.
Start managing your time more effectively by tracking when you are most efficient, and scheduling out your day.
You can also build non-work-related activities into your day, like vacuuming and cleaning your workspace.
This will help you abide by your daily schedule and will help you avoid the temptation to overwork yourself.
4. Financial Management
Working for yourself can be financially rewarding.
You set your own rates and, ultimately, are responsible for your own income.
However, many freelancers struggle to manage their own finances due to a lack of financial literacy.
Improve your money management by setting realistic goals for your savings and investment accounts.
As a freelancer, you incur more financial risk than full-time employees. This means you'll need a higher sum in your savings account to ensure that your emergency fund can cover unexpected costs.
As a freelancer, there's nothing stopping you from pursuing alternative revenue streams and unusual forms of income.
Consider starting a side hustle in addition to your usual work to boost your finances and protect yourself from risk.
Just be sure to let your accountant know that you're spreading your wings, as they may have some sage financial advice that can help you avoid hidden expenses.
Further develop your financial acumen by keeping your "books" in order. Bookkeeping is an important, but underappreciated, skill for freelancers.
In today's digital age, banking apps can usually keep track of expenses for you.
However, manually keeping your own books will help you spot fluctuations in costs and can give you a greater appreciation for your income and expenditures.
5. Continuous Learning
Freelancers generally pick up highly specialized work from companies that need to outsource particular tasks.
This means that, as a freelancer, your skills must be sharp if you want to compete with other self-employed workers.
Adopting a mindset of continuous learning can help you land jobs, pivot during times of economic downturn, and improve your day-to-day productivity.
You can always return to college as a freelancer.
However, you may find that you don't need more formal education and, instead, would benefit from digital courses and e-learning apps.
If you're new to the digital learning space, consider browsing for courses on sites like:
Masterclass
Skillshare
Udemy
Coursera
These online learning communities give you access to expert insights and can help you hone your skills.
If you're at a loss, consider pursuing courses that offer essential freelancer skills like business management, graphic design, and SEO writing.
These skills are in high demand and can add a lucrative feather to your freelancer cap.
Conclusion
Every freelancer knows the value of networking and a strong portfolio.
However, many overlook mental health and physical well-being in pursuit of productivity and higher profits.
This is a major misstep, as poor mental health and physical conditions can derail your business.
Instead, focus on promoting your holistic well-being and opt for a mindset of continuous learning.
This will keep you engaged in your industry and ensure that you're able to adapt to ever-changing markets.