Have you ever wondered how people get to the front pages of Behance, LinkedIn or even Tumblr for that matter? I've always been fascinated by freelancers who can seemingly pick who they want to work with from the number of messages they receive on the daily. What separates the greats from the rest of freelancers and bloggers who put just as much effort into their work? The answer to that question comes down to two simple words – personal branding.
Clients who find their freelancers online are rarely interested in the "you" you. Instead, they are interested in the image, personality and brand you create for your work.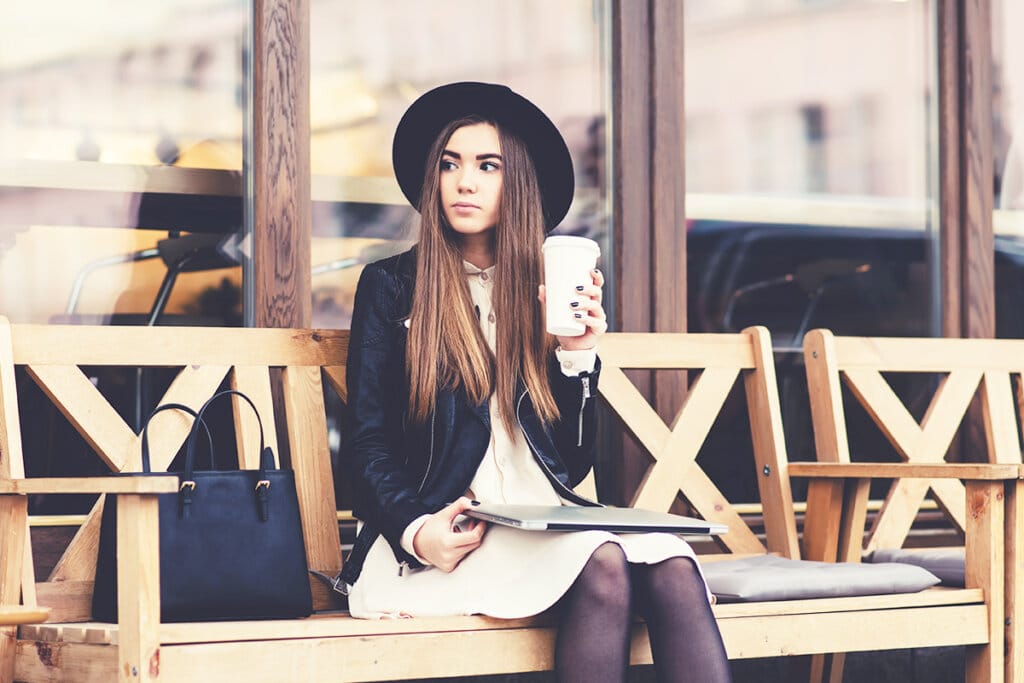 What separates the greats from the rest of freelancers and bloggers who put just as much effort into their work?
A good example of this practice can be found in prolific YouTube influencers such as Pew Die Pie (not his real name btw). So how can you do the same through your own personal lens of freelancing and have a bit of fun in doing so? Let's find out together.
1. Create an Online Presence
An online presence comes down to far more than a simple Facebook page with your name on it. Let's come up with a personal brand name to use in the coming paragraphs to make our points clearer – let's call it Brandy.
Brandy is a freelancer and he or she has just created her social media pages on Facebook, Twitter and Instagram. Of course, Brandy isn't a given name nor does it represent something a parent would name their child (I hope so).
What Brandy is however, is catchy, witty and easy to remember. Personal branding is about being memorable and easy to spread the word about on the internet. You can use the same logic to create your WordPress website under the same brand name for even more online presence down the line.
2. Play On Your Strengths
While Brandy isn't very good at writing or proofreading, he or she is absolutely terrific at graphic design and illustration. No two freelancers are alike, especially when it comes down to their individual skill sets. Highlight your strengths and play on the positives of what you can provide for any client that approaches you.
Adding web design, architecture or 3D modeling to your list of skills might net you a client – but that is singular and will stay that way. Instead, build your strengths up to eleven by including a portfolio of your work on your online pages in order to reassure people of your legitimacy.
As a freelancer, you will constantly fight an uphill battle in terms of proving your worth to clients who can pick and choose who they work with. Don't devalue your own abilities and make sure to present them front and center for the world to see.
3. Strong Visuals Matter
While you don't have to be an artist or a designer by profession, it's still important to shape your content into something memorable. For example, you can visit stock photo websites such as Pexels or Pixabay in order to find high-quality photos for your blog posts and discussions.
Alternatively, you can whip out your camera and make custom photos which people will appreciate far more anyway. The choice of your WordPress theme also makes a difference in how people perceive your brand as a freelancer.
In the words of Dina Indelicato, regular writer and blogger at PickWriters: "Matching catchy words with well-planned visual content can elevate your name and website through the roof. All it takes is some taste in what images and website choices you make in order to make your site more attractive to the naked eye."
Make sure to pick the one which suits your profession and allows you to showcase your worn without additional platforms such as Behance. The more visually appealing your site and brand are the more trustworthy and professional you will come across. This, in turn, leads to buzz surrounding your name as well as clients knocking on your door in need of assistance.
4. Blog About Your Thoughts Process
You may think that everything has been said and done on the internet – at least everything worth a mention. You would be sorely mistaken if you assume that you have nothing to add to the argument of your industry and its trends.
Running your own blog is one of the best, most accessible and most user-friendly ways of promoting your freelance career. You can basically talk about whatever you feel comfortable with, including your work process, daily routine, professional tips or something else entirely.
Each blog piece you post will be a small autobiography of who you are as a person and a professional. That way, you will attract more followers and potential clients, simply by writing and expressing your thoughts without baggage or expectations.
5. Use Your Own Voice
No two people walk, talk and act in the same way – this is especially true on the internet. What can separate Brandy from so many others on the web is the distinct style of writing he or she can use. In that vein, it's very important to write blog pieces, talk to your followers and discuss projects with clients in your own voice.
Don't be like a robot because no one likes working with robots – apart from chatbots, which are cute. Talk as if you were talking to a friend, an acquaintance or someone you see every day. Fill people with confidence that yes; they have found the perfect freelancer for their project.
Be sure of your words, don't promise the world if you can't deliver and most importantly – be respectful towards followers and clients alike. You never know when you might need their support for a Thunderclap campaign, a marketing experiment or something completely different.
6. Network & Build Relationships
Even if you don't have direct benefits and projects from your followers, it's still important to maintain good relations with them. To that end, make sure to respond to any comments, messages or emails you receive while blogging and posting content.
This will ensure a positive word of mouth surrounding your personal brand which naturally results in clients hearing about you from time to time. The same rule applies for any clients you may have worked with in the past and had a pleasant work relation with. Keep in touch with as many people as possible through your online pages to ensure high organic reach for your name and website.
Enjoy What You Do
Lastly, it's only natural that you enjoy what you do – otherwise, what's the point of it all? Make sure to pick a niche which makes you happy to turn on your laptop or desktop in the morning. Don't fall for the "high income" niches which are exclusive to specialized professionals and aren't inviting to newcomers.
While it is possible to shift freelance careers, it takes a lot of time and effort to do so after years of working in one industry. Enjoy the work you do and your followers and clients will notice your charisma if you do so.