What sets ghostwriting apart from other forms of freelancing?
The skill it takes to write in a freelance client's voice plays a huge role.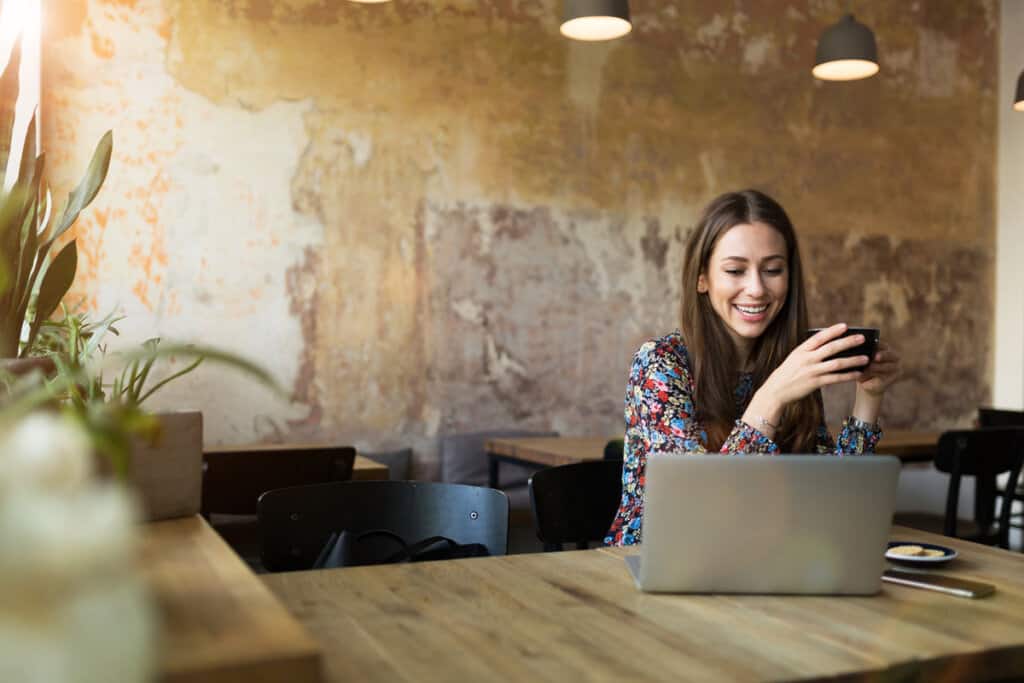 Believe it or not, allowing someone else to claim your writing as their own has its benefits.
I had mixed feelings about giving the credit for my work to someone else.
As a freelancer, you spend so much time developing your own style so when you land a role that requires you to step into someone else's shoes it can be quite challenging.
When considering a ghostwriting position many questions and concerns may come up for you. I know I had mixed feelings about giving the credit for my work to someone else.
Do these questions sound familiar to you?
"Why would I want to give someone else credit for my work?"
"How can I benefit from work that I can't claim as my own?"
"Will I lose my voice by writing for other people?"
When I started out I was worried about these things as well. But you can reap many rewards without having to give up your own freelancing goals.
If you are looking to have a following from your writing then writing in your freelance client's voice may not be the best fit.
However, many market themselves through becoming established freelancers anyway.
There may be challenges involved when having to remain anonymous, but I know many freelancers continue to develop their own writing along with ghostwriting work.
A huge selling point to this industry is that it's lucrative.
Because you do not include a byline for this content you typically can charge more for it compared to freelance writing.
Personally, I love that offering this service also saves me time on doing research. Your freelance client provides you with the research materials needed which is a huge win in my book.
This skill can also work wonders for your development as a writer. I had a freelance client that required me to write show notes for podcasts.
Learning how to write effectively in different voices is truly invaluable!
In time, this role prepared me to condense my writing, entice an audience, all while practicing how to write in voices other than my own.
There are many benefits to being able to write from your freelance client's perspective.
You will become more skilled as a writer.
This growth will elevate you no matter what your writing goals are. It's especially helpful if you are interested in longer projects, like books for clients. A goal of mine is to publish my own book.
If you ghostwrite books, or even become an editor you will be less intimidated when writing your own material.
You may be thinking, "What steps can I take for me to effectively write in my client's voice?"
If you would like some help with this, I'll be teaching my top five tips below.
1. Read Your Client's Work
Researching your freelance clients can be an excellent resource when trying to emulate them. Your freelance client's writing style may change depending on which platform they are using i.e. blogs, social media, website copy, books etc.
Familiarize yourself with how they write so you can match their voice.
How do they usually start an introduction and conclusion?
Are they friendly or serious with their audience?
What's their sentence structure like?
Do they write with short and choppy sentences or are they lengthy?
Is their tone formal, conversational, or perhaps contemplative?
Once you've answered these questions you will have a better idea on how to match the structure and style of their writing.
When I have considered these simple tips I found a significant difference in the positive feedback I received.
For added authenticity, I include the idioms and sayings they usually use.
Taking note of the way your client engages with their audience will allow you to keep that consistency in tone.
Examples:
"Friends, I used to be head over heels in love with Coney Island."
"Once in a blue moon my partner and I will hire a babysitter so we can have a romantic date night."
2. Don't Sweat The First Draft
Don't get me wrong, it's important to try your best to portray your freelance client's voice when you offer this service. However, if you are anything like me, this may hold you back from simply getting the words on the page.
You may find yourself getting caught up on the first draft trying to make sure each sentence comes out perfect. I know I do this!
Chasing perfection in a first draft can be a huge block when you are simply wanting to get the project started.
Revisions are your time to clean everything up — add in those phrases, sayings, and idioms as you read through your work to be sure it comes across like your client intends.
It's only natural that your personality may come out in your writing. With time, especially if you continue to work with the same client, you will get better at adapting to their voice.
Using the revision as a time to really hone in on your client's essence can help.
3. Interview Them and Record OR Listen to Their Podcast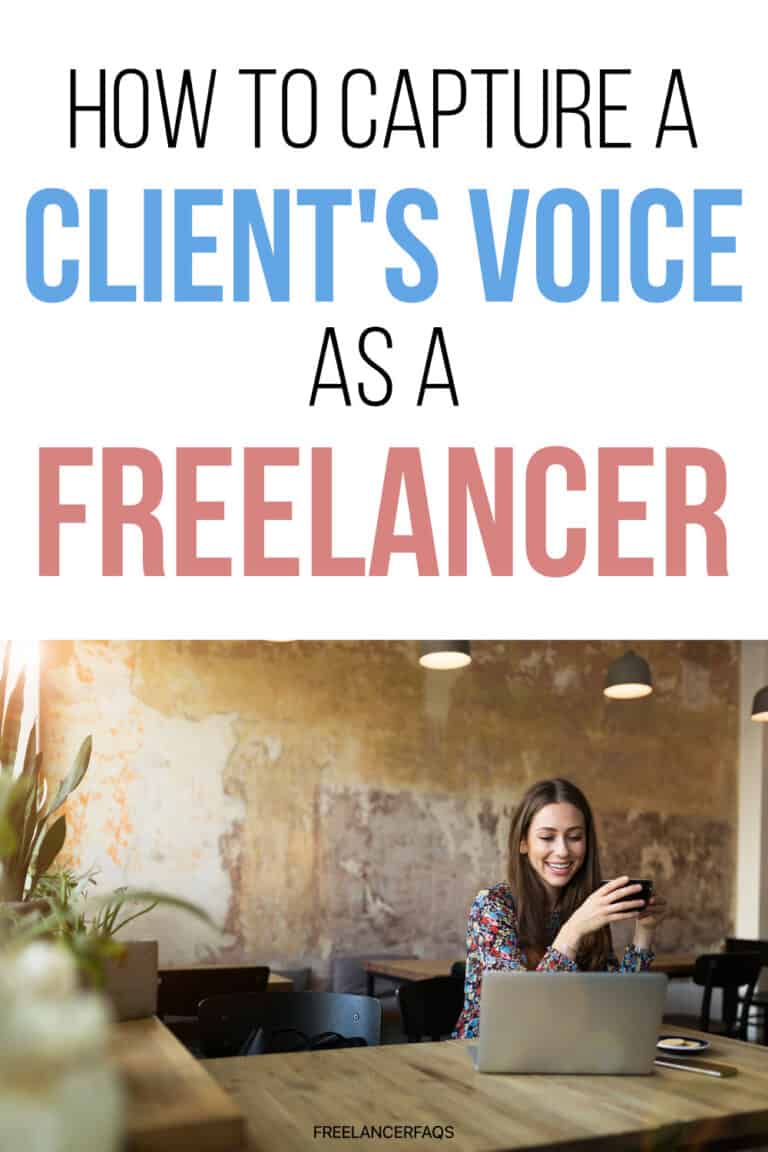 When I wrote show notes for a podcast it was convenient because I could listen to my freelance client's speaking voice. Influential people tend to run a podcast but if not they may be featured on one.
This can be an excellent opportunity for you to study your freelance client's voice.
If they were not featured on a podcast, check their youtube channel or recorded videos of them speaking online.
Another great way to study their voice is recording a phone interview with them and listening to the playback. You have an opportunity to ask questions in order to clarify the goals and expectations of the project.
With a better understanding of your client, you can refer to the recording as many times as you need to identify their speech patterns.
The time spent listening to your client speak is so instrumental in being able to channel them. So find a way to hear them speak cause it's a game changer.
4. Create a Client Profile
If you are planning on writing in another's voice for a living, organizing your freelance client's information is going to be essential. As your ghostwriting business expands you will take on more clients.
Creating documentation for their individual needs will make life a lot easier for you.
When using this service, most people want to keep their work consistent. That means if you meet your freelance client's needs, chances are they will hire you for recurring work!
All the more reason to have a profile of their information and expectations.
This type of work encompasses many forms of writing including — books, speeches, songs, articles, blogs etc. For shorter styles of writing like blogs your profile may be short and sweet.
The freelance client may provide you with a title, topic, and their research, you would write up a draft, then they may offer feedback for you to create a final draft with.
For longer styles of writing i.e. books, speeches etc. your profile may be more involved.
Include links to their website and social media as you will reference them to get comfortable writing in their voice.
When you speak with them for your creative brief you get to clarify exactly what your client expects from you.
Questions to consider:
Why are they writing this project? What are their goals?
How do they engage with their audience?
What parameters have they given you?
Do they have an ideal length for this project?
An ideal tone?
The scope of your profile really depends on the specific content you write, but it is key to take note of your client's goals so you can make their vision come to life.
Not to mention, once you create a profile you can always come back to it when they seek you out again!
5. Use Feedback to Revise
Learning to not take feedback personally is a huge part of the freelancing game.
After all, catering your writing to someone else takes a lot of practice, and you're not always going to get it right.
Granted, some freelance clients will be easier to please than others, but nonetheless it is important to leave your ego at the door and do your best to match what the client is looking for.
The level of communication you have with your freelance client may look different for everyone. Some people have an editing team that will give you feedback on your writing.
If you are dealing with a solopreneur or a client you work with on a one on one level, you have the opportunity to speak with them directly to get clarity on what could be improved.
Some ghost writing is don for companies/agencies where someone in management will tell you the notes you have received.
In any case, having a review of your work will allow you to fine tune that final draft.
Trust me, I know what it's like to feel like you have missed the mark or you just can't get it right.
It has brought me down and made me doubt my abilities as a writer. When getting critiques all you can do is try to understand the client's feedback and make changes in the next draft.
When you do your best, allowing these critiques to grow you, it shows the client that you are able to listen, modify, and understand what's being asked of you.
Keep up the good work!
It's apparent that the journey to being an effective voice for clients takes serious dedication. But capturing your client's voice doesn't have to be as difficult as it may seem.
Utilizing the tips mentioned above will give you the confidence to assert yourself as the freelance professional that you desire to be.
With all that said, I would love to know what you do to effectively channel your client's voice?
Have you considered becoming a ghostwriter?
If so, what is holding you back?