Creating high-quality content is key to a successful freelance writing career but it is getting harder and harder.
We live in the era of information overload when everything seems to have been written by now.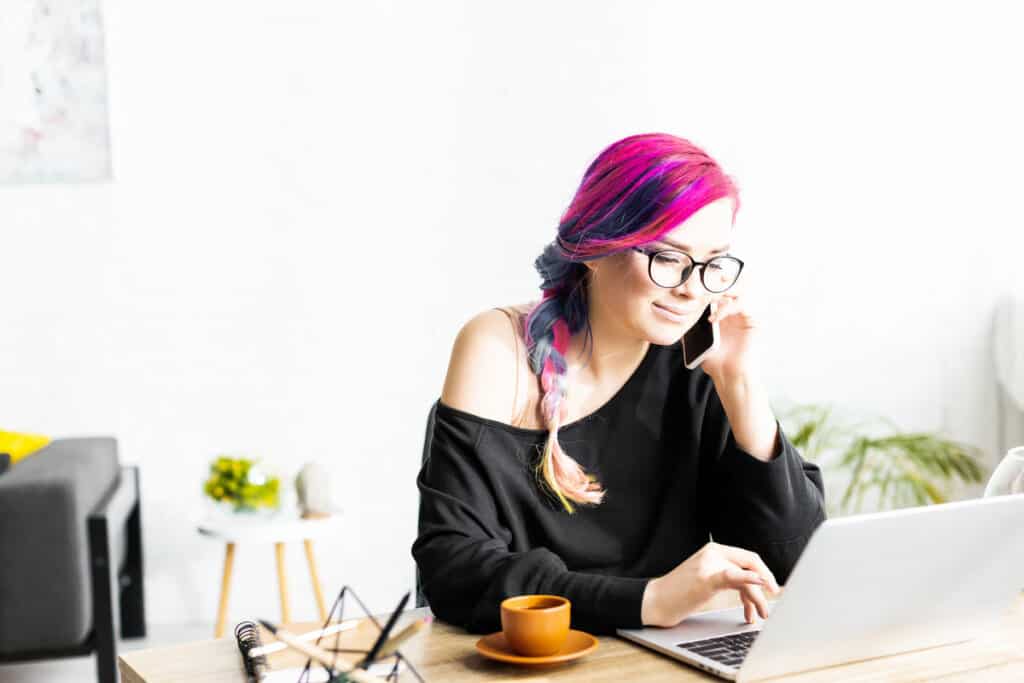 The ideation stage of content creation is the most important. It can determine the success or failure of your content.
How to avoid burn-out and keep creating great content?
One way to combat these challenges is to use high-quality content creation tools.
These tools will facilitate the production of engaging content in a consistent way.
Here are 20 content creation tools you need to start using now.
Content Ideation Tools
The ideation stage of content creation is the most important. It can determine the success or failure of your content. It is difficult to get content ideas manually because it takes a lot of time.
1. Quora
Quora is a question and answer platform. Users are free to ask and answer questions on different topics. It is a platform that can give you a hint about what people want to know about a certain topic/niche.
You can also search for topics in your niche to discover trending content ideas. Creating content that people want to read will make them come back for more.
Question research is a great way to create an effective content structure, so keep record of questions you find on Quora!
2. WP Forms
If you need more content ideas, let your readers and community help you!
WPForms offers a great option called conversational forms to allow you collect feedback from your site users. The tool engages your site users in a conversational form allowing them to send their feedback and content ideas.
3. Paper.li
Paper.li is a content curation tool. You can use it to collect, publish and share content all over the internet. With it, you can curate useful content for your blog.
You can use those contents to generate ideas for your topic.
Paper.li monitors your topic and sends you a list of posts through your email.
Content Research Tools
In-depth research is necessary for you to create content that is full of benefits for your readers. It will help you to find facts and statistics that will support and improve the value of your post.
Content research is simple but time-consuming.
Below are tools that will help you to generate enormous content for your topic.
4. Buzzsumo
Buzzsumo is a tool that makes content research faster and easier. It helps you to discover content that resonates with your audience. You don't have to guess or waste your time writing content no one will read.
The tool shows the number of times a topic has been shared on Twitter, Facebook, and Linkedin.
You will know the right topic and content format to use in creating content for your audience.
5. Text Optimizer
Text Optimizer is a semantic research tool that helps you identify unique angles and find topics that need to be included into your content.
The tool analyzes Google's search snippets to extract underlying concepts that make up your topic. It also grades your tool based on how in depth it is.
When doing your keyword research, use a tactic called keyword clustering which will allow you to group your keywords and identify what your target audience is interested in.
6. Slideshare
80 million professionals use SlideShare to carry out research on any topic.
There are approximately 35 categories and 18 million uploads of well-presented content from top experts in different industries.
So, if you are looking for statistics and case studies on your topic, it is a great place to find them.
Content Headline Generators
The headline of your content determines whether people will read your content or not. It is reported that 8 out of 10 people will read the headline copy, but only 2 will read the rest of the content. No matter how good your content is, if the headline is weak, no one will read it.
To help you overcome this challenge, here are three tools you can use.
7. Emotional marketing value headline analyzer
It is a fact that people make purchasing decisions based on their emotions. It means that you must write your headline in such a way that it will attract people to read your content.
Emotional marketing value headline analyzer helps you to generate emotional headlines that will appeal to your audience.
8. CoSchedule
CoSchedule is a great headline analyzer tool that will help you find the right headline that will generate social shares and traffic to your content.
It will ensure you use the right word balance to write headlines that will attract your audience's attention. Word and character length of your headline also matter. CoSchedule headline analyzer tool will ensure that your headline has the
9. Content Ideator
Content Ideator is a headline generator tool designed by Content Forest. When you type in your keyword, it will show you existing headlines that you can use for inspiration.
You cannot use the exact headlines, but you can edit and revise it as you want to create a better headline. You will also be able to view the number of shares the topic generates on the social media networks.
10. Finteza
Finteza is a web analytics tool allowing you to identify your most popular content and evaluate how effectively it converts your readers into customers.
This helps you focus on content that works best and make more informed content ideation decisions.
Content Writing Tools
There are over 2 million blog posts written every day. You must create exceptional content for your business.
It will ensure that your content does not drown in the midst of other content online.
Below is a list of tools that will help you to create better content with ease.
11. Evernote
Evernote is a personal notebook that you can use on any device. You can use this tool to write content, make notes, reminders and save your content to use later.
You can save your research, statistics, ideas for a post and even add your personal notes to Evernote.
You can search for the file whenever you want to use it. Evernote has great features that will enable you to write faster and smarter.
There are a few more cool note taking apps if you want to explore more options.
12. Ilys
If you are a writer or blogger who usually experiences writer's block, this tool is the perfect one for you. Ilys will help you to achieve your goal in content writing.
It will ask you to provide the number of words you want to write on your given topic and work with you to achieve it. It blocks the editing and deleting tool to allow you concentrate until you reach the word count. Then, you can edit your content as you like.
13. Tomato Timer
Tomato Timer is a tool that will help you to reduce distractions while writing. It is designed using the Pomodoro technique.
You write for 25 minutes and take a 5-minute break when the timer goes off. A complete Pomodoro is 30 minutes. It helps you to write efficiently on a regular basis.
14. Rainy Mood
It has been proven that background nature sounds improves the mood and boosts productivity. This tool plays a constant sound of rain.
If you are working in a noisy environment, it will help you to drown the noise, helping you to focus on your writing.
Content Editing Tools
You don't need to be a great writer to produce good content. All you need to do is to strive to be a better writer. Being good at communicating ideas will make it easy for your audience to connect with your freelancing business. Thus, giving you better results.
There are tools that can help you to become a better writer and to simplify your language. It will make it easy for your audience to understand.
Below are some of these tools:
15. Hemingway Editor
Hemingway is an editing tool that shows common writing mistakes. It ensures that you write in clear sentences that anyone can read and understand.
Once you paste your content into the tool, it grades the readability level and highlights the areas you need to correct using different colours. When you fix the corrections, it removes all the colours, giving you a clear and easy-to-read document in return.
16. Grammarly
Grammarly is another good editing tool that will help you to write better. It is great for people who do not use English as their first language. Grammarly shows you grammar mistakes and how to correct them.
One good thing about this tool is that it has a Chrome extension, and you can correct your content in your content management system (CMS). It has both free and paid plans.
It is a content editing tool that will help you to refine your content by showing you common mistakes you need to correct.
It also grades your content. It has an editing box for you to paste your content for analysis and grading. It analyzes your content and shows you weak phrasing, repetitive usage, cliches and other mistakes. It is free to use and there's a paid version as well.
17. Prowritingaid
Prowritingaid is an editing tool with different features in one place. It can help you to check your spelling and grammar mistakes.
It is a plagiarism checker and also helps to improve the readability of your content. It removes repetitive words, cliches and more.
Content Branding Tools
Branding is everything. You can be a great writer but no one will recognize you or your style. What will really make a difference to your career is how recognizable you and your style are.
18. Namify
If you are writing on Linkedin or Medium, get your own site now! It is quite easy these days. You won't need to hire a developer or even a designer. Namify will help you find a great easy-to-brand name and even create your logo.
The tool offers the lost of available business names for you to get inspired.
19. Invideo
Writing great articles is not enough to get known. You need more types of content to diversify your social media channels and embed into your articles.
Invideo offers a cool meme generator for you to turn your text into engaging images and videos to make your content harder to forget.
20. Drumup
Speaking about social media, how to find time to promote your content there?
DrumUp is one of the most useful social media productivity tools around. Not to mention one of the cheapest. You just fill up your queue with posts, set times every day you want them sent out, organize them based on order, and it will do the rest.
Of course, you still need to make social media posts meant to engage, but this is a simple way to keep your profiles active.
Conclusion
All the tools above aim at helping you create content that will solve your readers' problems, educate and inspire them to take the desired action as a new freelancer.
When you create well-researched content, it will always appeal to your readers.
It will enable them to trust you more and hence do business with you.
What other content creation tools are you using?