Have you considered becoming a ghostwriter? What is holding you back?
I have written eBooks, articles and blogs as a ghostwriter. It can be quite a lucrative niche, and once you have finished the project your work is done. There is no need to spend copious hours and days promoting your work that could otherwise be spent on other writing projects that are providing an income.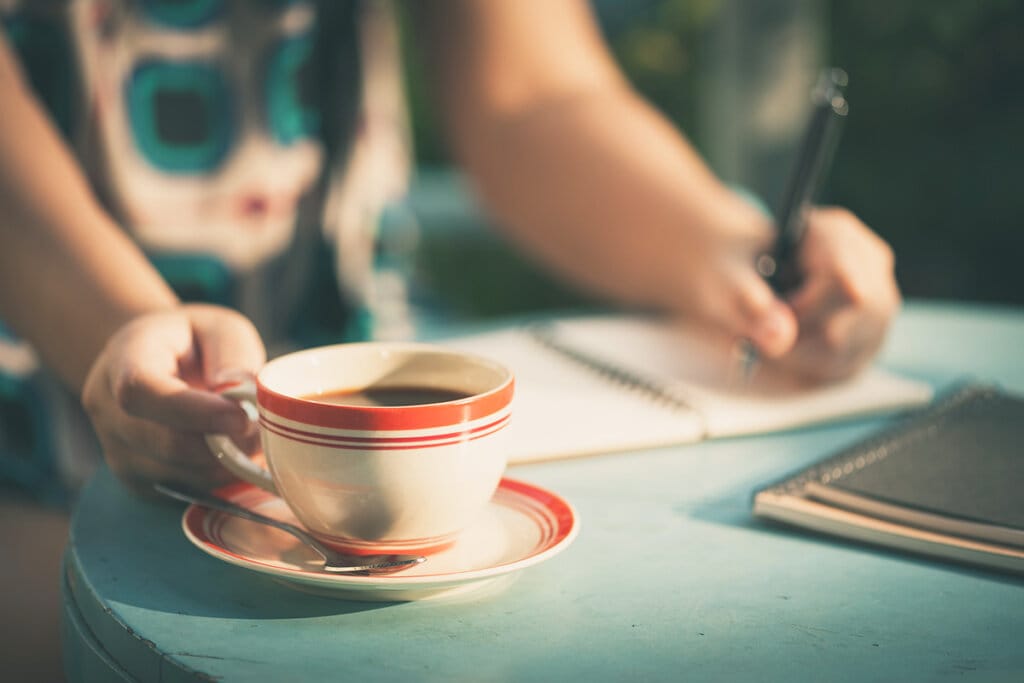 What are the perks to being a ghostwriter?
But not every writer enjoys ghostwriting. For one, your name is not cited as the person who wrote the piece. And for many, having an author bio is a great marketing strategy.
But, ghostwriting is profitable. Many writers can charge double or triple for a ghostwritten piece. So, what other perks are there to ghostwriting and how do you break into this high income niche?
Why Ghostwriting?
I believe there are several great reasons for being a ghostwriter.
There is usually less research and legwork involved then when authoring a book yourself. Generally, your client will be responsible for providing you with background material and is a walking, talking source of information.
You don't have to spend all your time on marketing and promoting your books. This means you can spend your valuable time elsewhere, such as other writing projects and pitching to potential clients.
Ghostwriting allows you to help someone else achieve his or her dream of publishing a book.
You get to collaborate and work with other people, instead of all by your lonesome!
You can expand your skills and knowledge as you write about topics and subjects you may not have had prior dealings with.
Who Hires Ghostwriters?
You may be surprised by the variety of people who hire ghostwriters! From celebrities, politicians and professionals (such as doctors and lawyers) to publishers, authors and every day people. Really, anyone who wishes to publish a book or blog content however lacks the ability or time to do so, could be a potential client.
What Qualities do You Need as a Ghostwriter?
As with other writing services, you need to possess solid writing skills, be able to meet deadlines and clearly communicate with your client. There are other skills that I consider of the utmost importance to establishing yourself as a quality ghostwriter:
You need to understand your role as a ghostwriter. You need to remember that whilst you may be writing the words, it is someone else's idea and concept you are portraying. Ghostwriters need to leave their ego at the door to ensure they capture their clients' voice.
You will need strong management skills. The scope of the project you are ghostwriting will determine your level of responsibilities and management. You may be responsible for keeping your client to a schedule, researching, interviewing, approaching other collaborators, organizing meetings, and don't forget writing your piece!
You need to be able to capture your clients' voice. This may be the hardest skill to master as a ghostwriter. Every body has their own unique way of talking, writing and portraying ideas. This is what makes up our rich literary culture. However, as a ghostwriter it is up to you to quiet your own voice and allow your clients' voice to come through loud and clear in your writing.
You need to be able to work well with others to be a confident and trusted ghostwriter.
You need to collaborate with your client, and keep up a steady stream of communication.
It goes without saying that you need to be organized! Not just in terms of getting work down in the time frame, but organizing your notes, thoughts and client ideas into a cohesive and well written project.
If you believe you have these qualities, then what is holding you back from earning money as a ghostwriter?
How Do You Find Ghostwriting Jobs?
Firstly, you need to consider your strengths and market yourself towards them. There is no point putting your hand up to write a blog post on motorbikes if your passion and majority of your knowledge lies in health. Unless it's about how riding without proper protective equipment is a very unhealthy behavior!
Once you have established your "niche" then start looking for jobs. You can find posted jobs on places such as Craigslist, in newspapers, job boards, community groups and through word of mouth.
You can spread the word on your website and other social media. You may have to put in the hard yards initially with a lot of promoting, pitching and applications, but it will pay off in the end.
Getting Started on a Project
So you found your first client? Fantastic! But don't relax just yet, the hard work isn't over! Before you 100% commit to the ghostwriting project, you need to have a thorough understanding of your clients' expectations and how they wish to work with you. The level of collaboration, time frame, budget and scope of the project will determine how much you should charge for a particular project.
For example, your client may wish to split the work straight down the middle, so they do most of the legwork and you do all the writing. Or you may have to do most everything including interviews and research based on your clients' idea. The differences between those 2 scenarios create a very different workload for you as a ghostwriter, and should therefore be reflected in the amount you charge.
There are generally 3 basic ways to quote – by the hour; by the word or page; or by the overall project. Generally I find it easiest to quote a fee for the whole project. Once I have taken a thorough creative brief and understand what my client needs from me I will decide on a charge for the book that I would be happy to receive.
Conclusion
If you are still not convinced about the lucrative trade of ghostwriting, or wish to know more, here are some other great posts about ghostwriting:
How to Be a Successful Ghostwriter – Kelly James-Enger
How to Become a Ghostwriter for Beginners (Step-by-Step) – Elna Cain
Over to you – have you considered being a ghostwriter?