Thinking about being a freelancer?
With everything happening with businesses coming online, working from home is something that is changing the landscape as a worker. More people are working from home and looking at ways to make money and a great way to do this is as a freelancer.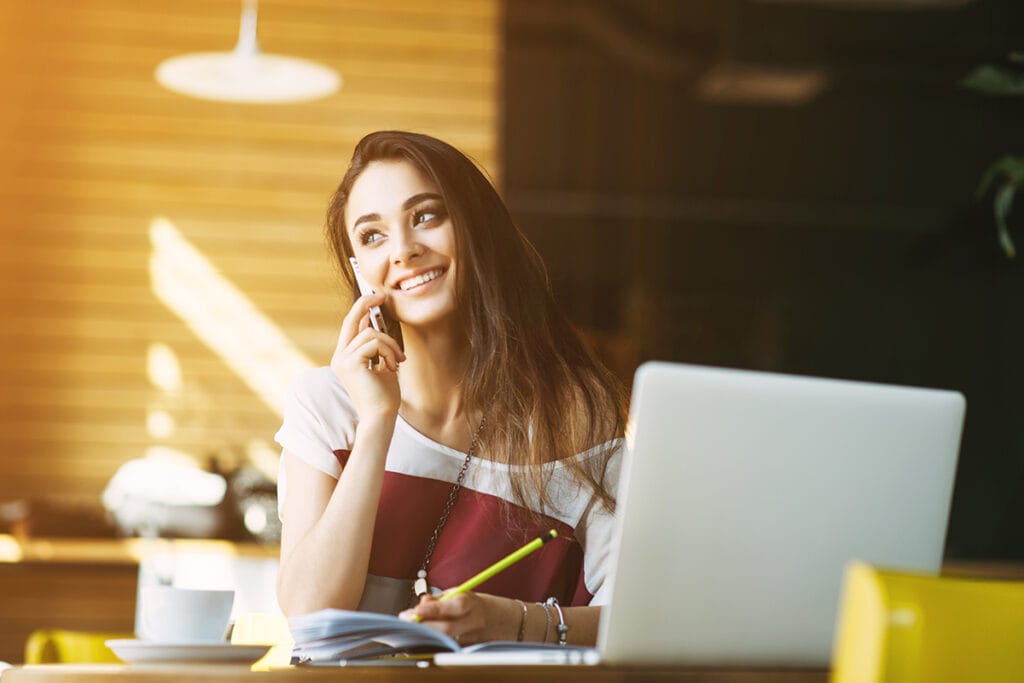 [W]hen work suddenly grinds to a halt and clients begin to reassess their budgets, you may be left feeling a little nervous about your next paycheck.
To make sure that freelancing is for you, it's best you do it as a side hustle first, which means making time for both work and freelancing.
But, between balancing client work, family commitments, personal projects and a social life, managing your income as a freelancer can be quite a challenge.
Maintaining a consistent income is what keeps your business afloat and allows you the freedom to enjoy the lifestyle you've built for yourself.
But when work suddenly grinds to a halt and clients begin to reassess their budgets, you may be left feeling a little nervous about your next paycheck.
That's why it pays to think outside the box and come up with creative ways to supplement your freelance income so that you're not left scrambling for whatever work happens to come your way.
Let's take a look at some other types of income that freelancers can earn in addition to client work.
Types of Income to Offer
There is no need to only offer one type of service as a freelancer. What's great about being your own boss is that you can build your business any way you want. These types of income can help you during those dry spells and help you supplement your freelance income so that you can finally quit your 9-5 job for good.
Let's look at four easy services you can offer as a freelancer.
1. Offering Coaching, Mentoring or Consulting Services
Experienced freelancers have a wealth of knowledge when it comes to running a business and working with clients.
Even if you don't consider yourself to be very experienced, you probably know a lot more than you realize.
As a consultant, you'd be offering expert advice and guidance to your clients about how they can improve their business performance. As a coach or mentor, you may be helping someone who is just starting out in their career to find their feet and gain confidence.
If you're intimidated by the idea of being someone's mentor, remember that there are many people out there who are willing to pay someone to guide them through the types of things you deal with on a daily basis—whether that's finding work, building skills or even just the courage to get started.
If you're not already incorporating some form of coaching, mentoring or consulting, it might be something to consider adding to your service offering.
2. Selling Digital Products
Selling digital products is an effective way to use your existing skills to create a passive income.
If your workload is light and you have the time, this could be a good opportunity to start creating something that you can sell on platforms like Etsy, Creative Market, Gumroad or your own website.
One of the benefits of selling digital products is that you can't run out of stock.
Having a traditional online store requires purchasing inventory, having storage and shipping items to customers. Even dropshipping requires handling orders and ensuring the right items are shipped.
Digital products don't require any of these things and you can work on developing them in your downtime.
Some examples of digital products include:
Printable designs (wedding invitations, kids chore charts, stickers, wall art, daily/weekly planners)
Sewing patterns and templates
Stock photography bundles
Social media templates (Instagram story templates, banners, graphics etc)
eBooks and how-to guides
Courses
Software programs and web applications
One of my personal goals for the new year was to set up an online store to sell my digital products.
I launched Freelancers Library on Etsy with the intention of selling digital resources specifically for freelancers. I put in the initial work to create my products, and now they are set up to generate recurring sales without further involvement on my end.
3. Taking on Temp Work
While some freelancers are most successful with ongoing projects for the same clients each month, others take on short contracts in between projects as a way to earn extra income.
Temp jobs are great for freelancers because you still have the flexibility that comes with being self-employed, while maintaining a steady income.
Temp jobs can range from anywhere between a week to several months. They do not normally require a huge commitment, though the workload may be intense to start with.
You can find temporary work through temp agencies, LinkedIn and online job boards.
This can also look like ad hoc projects as a freelancer. Many businesses may need to hire a copywriter to help them with a Facbook ad campaign or landing page. These short copy projects are lucrative and don't take much time to accomplish.
4. Affiliate Marketing
Affiliate marketing is commonly associated with influencers, bloggers, content creators and aggregator sites but freelancers can also take advantage of affiliate marketing as a way to supplement their income.
As a freelancer, you probably use a variety of paid tools to get your work done—project management software, email marketing platforms, keyword research tools and landing page generators are just a few examples.
Have you ever looked into their affiliate programs? Simply do a quick Google search for '[company's name] affiliate program' to find out if this is something that's offered.
The benefit of being an affiliate for a tool that you use regularly is that you can make recommendations to your clients (or fellow freelancers) and receive a commission for it.
You can also use this opportunity to offer onboarding advice to your clients, to set them up and offer training on how to use the software.
Many of these types of affiliate programs offer subscription-based recurring commissions, where you can often earn between 20-50% of sales for every month your referral is signed up.
Depending on how many clients you refer, this could become a solid passive income stream.
Do You Know of Any Other Types of Income for Freelancers?
The freelance lifestyle is rewarding, but it can be tough especially when work is inconsistent and the future is uncertain.
Hopefully these suggestions give you some idea of how you can boost your income as a freelancer and explore other ways to earn a living.