Reading typos in an interview transcript can be a cringe worthy experience. It's easy to be jarred by a random error, skip around, then give up reading.
Freelancer writers are encouraged to delegate or outsource unlikable tasks or tasks that eat up valuable billable time.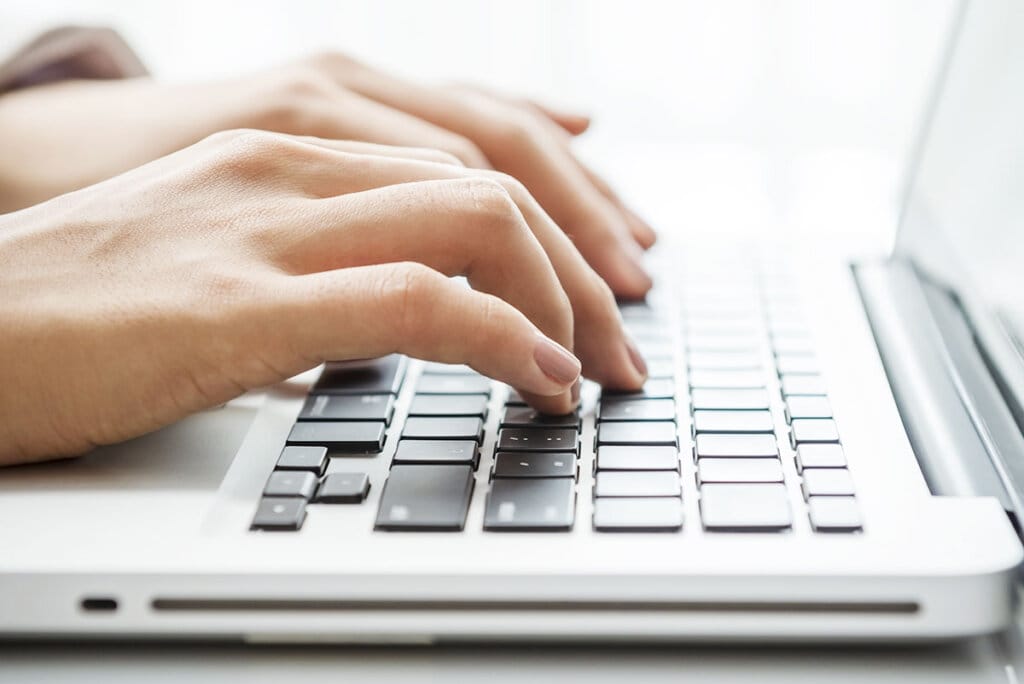 But transcribing recorded interviews is one bear of a task I can't give up for now. This is partly because I've done professional transcribing, so I'm stubbornly proud and insist on tackling transcription myself.
Freelancers are encouraged to outsource tasks that eat up valuable time.
But here are more reasons freelance writers should transcribe their recorded interviews.
Do Your Interview Transcripts On Your Own
When you transcribe your own interview you:
1. Get Reacquainted with Your Subject and the Material
Lining up the notes taken during the interview (which is a must) with the verbatim audio is a good memory jogger, especially if time has passed since the date of the interview. Plus, you'll inevitably refer back to the recording even if you hired someone.
2. Are Responsible for Your Own Mistakes
Making mistakes suck, but taking responsibility for a misplaced word or misspelled name is more suitable than realizing "My transcriptionist did it."
Such errors imply you didn't proof someone else's work. Their mistakes could hit your reputation and, ultimately, your bank account.
3. Money Stays in Your Pocket
(Which is where you always want it!)
Reputable transcribers charge at least $1 per audio minute. Bootstrapping can be a good thing as a new freelance writer or money is needed towards another part of your freelancing business.
Sometimes money, accuracy and sanity play nicely with each other.
There's a universal disdain for trudging through an interview, listening to your own voice and trying to decide whether to include every "ah," "like" or "you know."
Here are two free and useful tools to make this part of the job more bearable.
You're doing an interview, deciding whether to include every "ah," or "like."
1. Free Conference Call.com
I've spent the last year trying to figure out the "catch," but there really isn't one. Free Conference Call operate on paid monthly call packages with more than 25 attendees. They also offer (of course!) transcription services for a fee.
The conference line is simple to use. You can toggle recordings on or off using the dialpad. The recordings are saved as .mp3 files on your account, ready to be imported.
The cons are minimal. Call quality could be improved, and the conference call-in number isn't toll-free. That's not an issue with cell phones, of course, but it should be ruled out when talking with someone on a landline. You never want to make a source pay to talk to you or lose cash yourself for every minute you're on the call.
2. oTranscribe
Installing apps and mods by unknown companies can be risky nowadays. There are always concerns about privacy invasion or malware. Thankfully, the oTranscribe app is safe, reliable and free.
I've permanently stored away the old footpedal from the transcribing days of yore and deleted suspicious or incompatible transcription programs.
oTranscribe uses keyboard shortcuts to speed up the process. You can keep your hands on the keyboard to stop/start the recording, slow down the voice speed and advance the audio forward. The file is uploaded at the top to start and stop at any place in the file.
There's a simple, distraction free area for typing that also does time stamps and word count.
One cool feature is closing the otranscribe tab, then reopening it later. The audio file and text will be there waiting for you to start again. Even though it's saved, the file is private.
These tools and tips won't make transcription go away, but they are simple and can save you time and cash.
Now tell us – what interview transcribing tips do you have?