Freelancing provides a range of benefits.
You could use it as a side hustle to earn some extra money.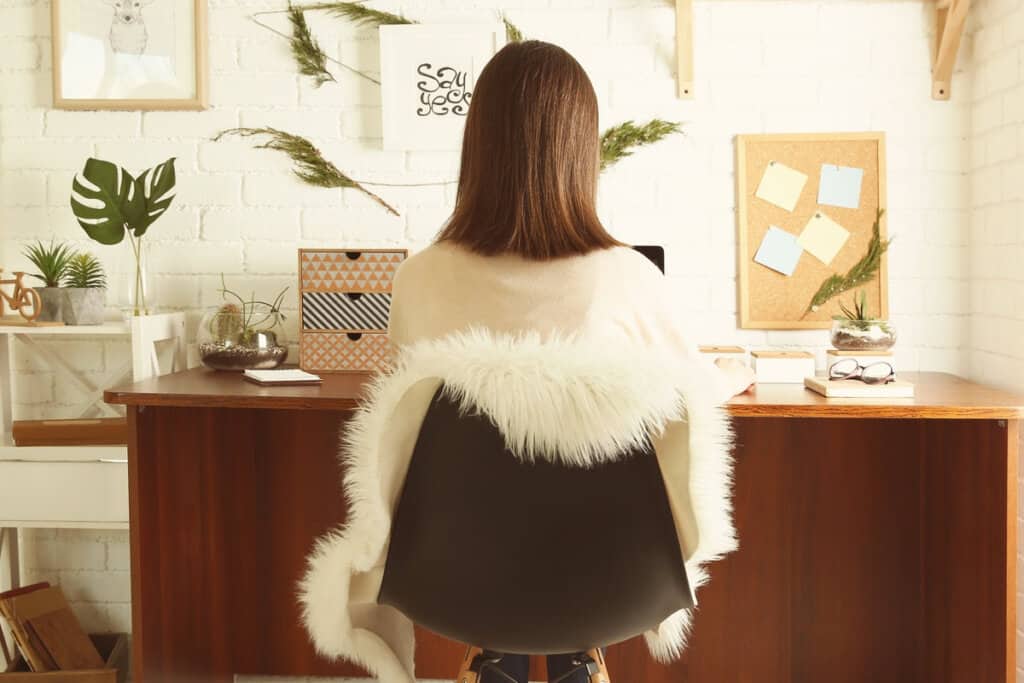 Some companies advertising for freelancers can be unscrupulous.
Perhaps you want to turn it into a full-time gig.
There are plenty of opportunities out there for anyone.
Yet, that is where problems can also arise. Some companies advertising for freelancers can be unscrupulous.
Imagine the grief and frustration you feel when your hard work isn't rewarded.
That is, the client gets the work, but you don't get the pay.
To save you from that kind of nightmare, let's show you how to spot a freelance scam.
Indications of Freelance Job Scams
Sadly, in this world, some people want to take advantage of others.
You want to build your portfolio, which is understandable.
However, becoming a victim of a freelance scam can have you wasting your time.
Here are the typical ways freelance scammers work to dupe people.
Don't think it's only new freelancers that fall for the tricks, more seasoned ones can be sucked in, too.
1. Never Work for Free
This is mainly the big issue in the world of freelancing.
Some potential clients will ask for you to do a test piece.
For those new freelancers wanting to get their foot in the door, it can be a tempting offer.
The pitfall is that you spend your time crafting an amazing sample and then submit it.
You wait to hear back from the client, but they never respond.
In effect, you have just given them free material that they can use. You don't get any recognition or payment. The time and effort you spent have been wasted on this freelance writing job scam.
2. Don't Pay Money Up Front
Some companies will ask freelancers to pay them. That's a huge red flag.
You should never have to pay a client upfront money.
Heck, you shouldn't be paying money at all.
The clients are the ones giving you the cash for your work.
If you are requested to hand over money before you start working for the client…walk away.
3. The Advertising Has Mistakes
People whose first language isn't English can advertise legitimately.
However, if the ad is ripe with spelling mistakes and grammatical errors, that should have you thinking twice about applying.
Here is an example of work at home scams from a freelancing group I belong to:
P.O.W is Hiring!
We are offering Full-Time/Part-Time online job. Monthly Salary up to $3,000 to $5,000 a month.
Job: Part/Full-time
Description: You'll be working directly with this small company based in any countries worldwide, helping them write content for their blog and social media accounts
Pay: $25-35/hr, payment weekly: direct deposit, check or Payoneer
Time: Flexible
Location: Worldwide from home
Requirements: You will need an internet connection, a tablet or laptop to work from,
Just for serious applicants!
For more information check the link below
(Refundable fees may be included!)
For any new freelancers, that offer is amazing.
You have flexibility and the hourly pay is decent. Yet, there are countless errors in the copy.
Not everyone uses Grammarly, but a company that is offering a writing job should at least proofread the text.
Another issue is at the end of the ad: it talks about refundable fees. Why do you need to pay a fee to apply?
Warning sirens should be sounding in your head.
4. You Are Suddenly Contacted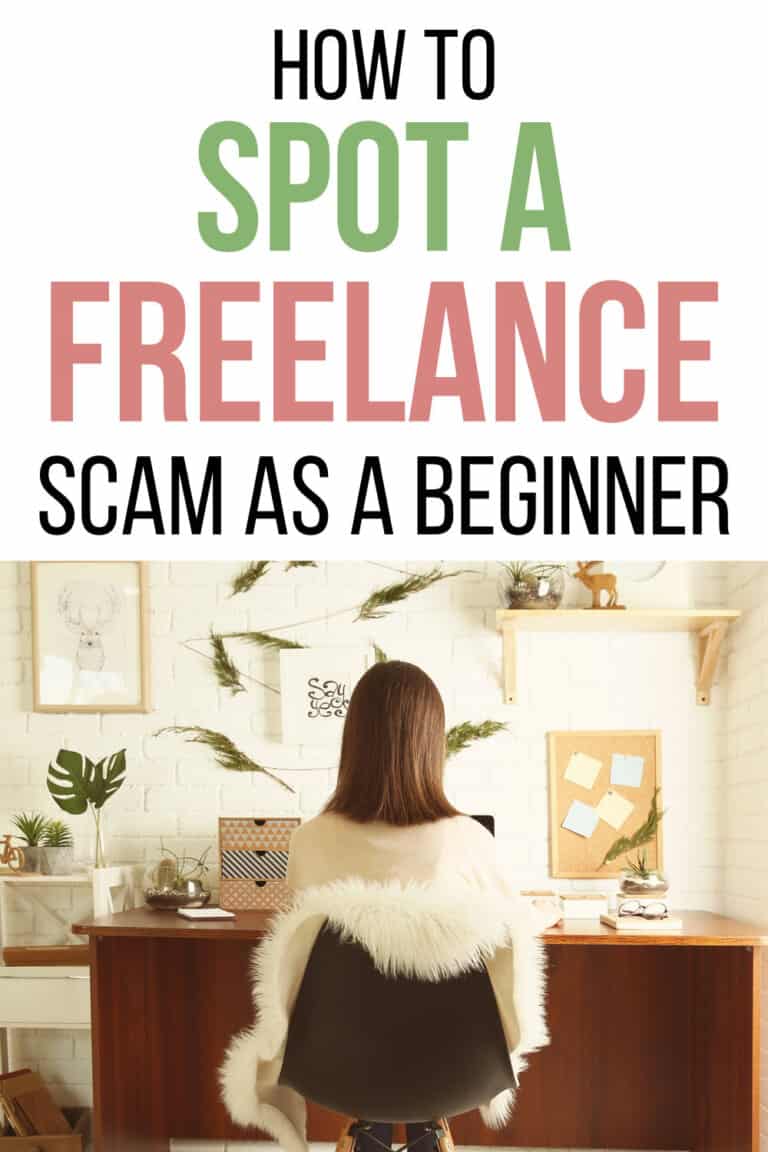 If you have built up an online presence and reputation as a freelancer, chances are someone may contact you out of the blue.
That doesn't mean that the contact is real.
People can use fake names, fake information, and any other "fake" you can think of.
Don't think this happens only to people new to freelancing. Even those who have been in the game for a while can fall for this trap.
If you find someone reaches out to you and offers you a job, do your research about them (more about this later).
5. Suspicious Information on Job Postings
Freelance job sites, freelancing companies such as Upwork, and social media groups are great to land work when you're starting out.
Yet, there are some things you need to look out for so that you don't get taken advantage of.
You may see words such as:
plenty of work to come
you'll get a rate increase after the trial period
successful bidders will get a 5-star rating
we pay at the end of each month
These freelance scams can seduce those wanting to get started in the world of freelancing. But the promises are vague.
If there is plenty of work that is in the potential pipeline, how come it's not available now? When will it be available?
A pay rate increase sounds awesome, but when do you get that promised carrot? There's no specific time frame. So you don't know if it will ever happen.
Clients saying that you will be paid at a later date can be a disguised form of you working for free. That doesn't mean some honest clients won't have such a system. I have worked for one who paid on the first of each month.
Protecting Yourself from Freelance Scams
Now you know how freelancers can be scammed, how do you prevent yourself from becoming a victim?
Do Your Homework
Research the client that is offering you the job. Do they have a website? If so, check it out.
If someone has contacted you by email, have a look at the domain name of the email address (the part after the @ mark).
See if that domain is legitimate or not by doing a domain name search through GoDaddy or a similar site.
Another option is to go to the site that is listed in the domain. From here you can see if there is a staff profile on the website.
If there isn't, then use social media such as LinkedIn or Twitter to track down the person. All you want to do is see if they are truly who they claim to be.
Be careful about replying to any suspicious emails.
It could be an attempt to phish for personal information. Use the website's Contact page to send a reply.
Sites such as Upwork do allow for clients and freelancers to provide ratings and feedback on each other. It's a good way to see if a potential client is honest or not.
Check out the reviews of the client and then make your decision.
Use Reputable Job Sites
To play it safe as a beginner, stick with job search sites that are well respected within the freelance community.
For example, Problogger or Freelance Writing.
Again, pay attention to the wording of the ads.
The companies that run these sites do their best to filter out the unscrupulous people, but no system is completely foolproof.
Be Led by Your Intuition
Our intuition is the inner guide that warns us to be careful. However, we like to ignore it at times and then regret the decision later.
If you see a freelancing job and something doesn't feel right about it, then…listen to your intuition!
There are plenty of more opportunities for you to take. Don't think that missing one is a disaster.
You want to land a gig that isn't a scam, so choose carefully.
Conclusion
Freelancing is a great way to earn extra money or replace your 9 to 5. But some people in this world want to take advantage of the naïveté of beginner freelancers.
It may be tempting to submit a test piece to get yourself established. However, you should never work for free.
If you want to establish yourself, then writing a blog or posting on sites such as Medium are great options.
Your time and skills are valuable. Legitimate clients are needing you. Now that you know how to spot a scam, you can apply for those real jobs.
Good luck!