Do you love working with numbers?
Do you have a degree in finance or a related field and not want to have to worry about a long and stressful commute?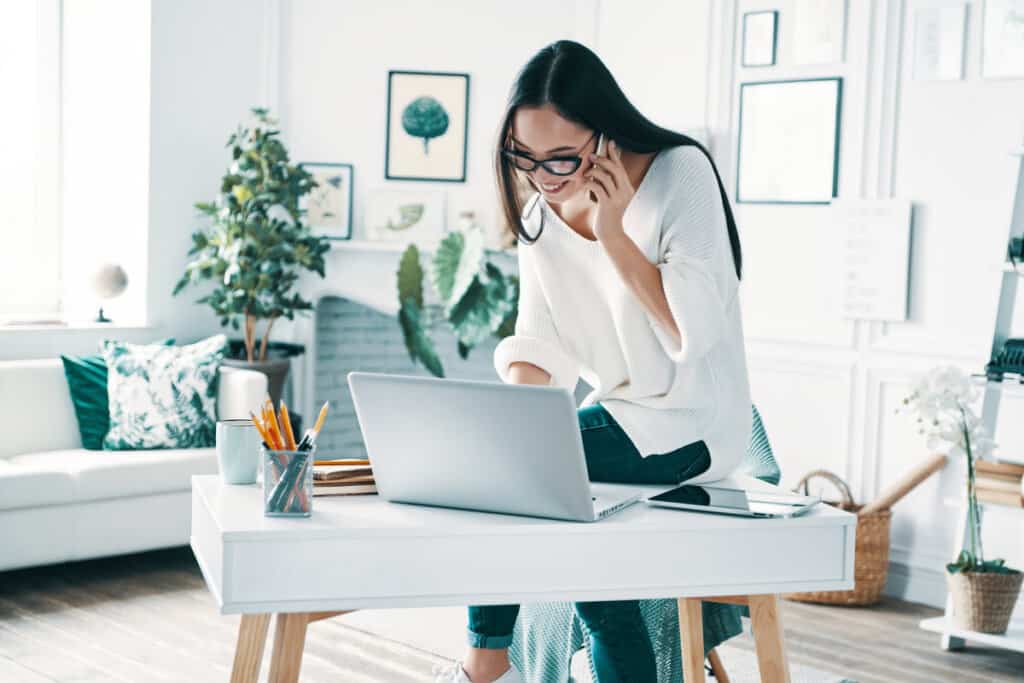 [I]s it really possible to find a great paying, remote finance job?
Whether you're looking to be a financial analyst, financial planner, or a VP of finance for a larger corporation, there is no shortage of remote finance jobs that are currently hiring.
A quick search online will reveal the vast amount of very well paying, finance jobs available that are hiring remotely.
But you might be wondering, is it really possible to find a great paying, remote finance job?
Why, yes it is!
As a new freelancers, knowing where to look for high-paying remote jobs can be tricky.
But keep reading to find out the best paying and most in demand remote finance jobs.
Can You Work in Finance Remotely?
The global pandemic has completely changed the way that people work.
Jobs that were once only available to be done in person are moving to remote work.
This covers everything from bookkeeping to high level C-Suite professionals.
A quick internet search will review the vast amount of finance jobs that are available remotely.
With the pandemic forcing people out of the traditional workplace setting, it's become commonplace and mostly expected for employers to offer remote working options to employees of all kinds and at all levels.
Employers quickly discovered that their employees and teams can be just as productive, if not more productive and happy when working remotely and having anonymity outside of the office.
Having the ability to work remotely gives people more control over their work life balance.
While many other things in this "post-pandemic" world might be returning to "normal," the demand for employers, particularly in the finance space, to offer remote working options remains high.
What Are the Best Jobs to Work Remotely?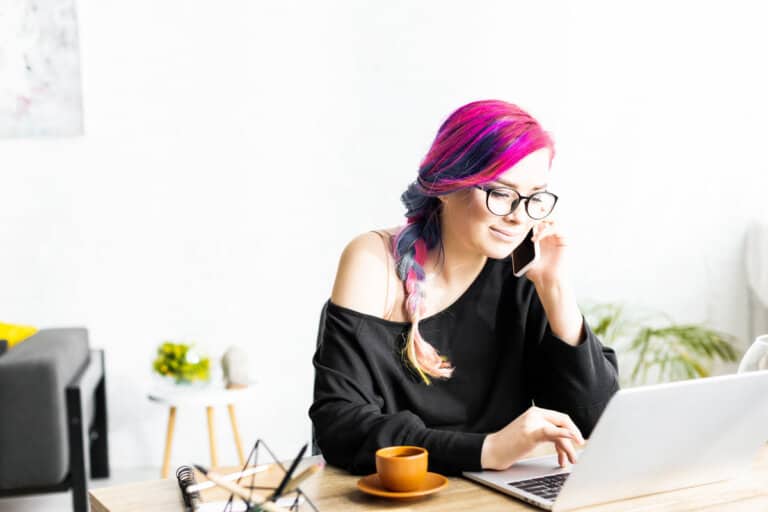 One of the great things about working in finance is that you are doing a lot of work on the computer to begin with, therefore, remote working options lend themselves well to the finance industry.
You can freelance as a bookkeeper, work for an accounting firm remotely, or even work in the C-Suite levels of finance without having to worry about ever setting foot in an office.
Or at least avoiding it most days.
In addition to positions within the finance industry, there are also a ton of other jobs that can be done remotely.
Here is just a quick list of some of the most popular freelance gigs of 2022:
1. Graphic Designer
A graphic designer is someone who creates visual graphics for advertisements, logos, and websites. They usually have a degree in graphic design or a related field.
Graphic designers are needed in nearly every industry, which makes it a great career to work remotely.
2. Tutor
Tutoring is a great way to use your skills and make extra money. There is always a demand for tutors, especially in Math, Science, and English.
Tutors can work remotely with students all over the world.
3. Freelance Writer
Freelance writing is a huge industry with a lot of opportunity. Writers can write about almost any topic, which makes it a great way to work remotely.
4. Accountant
An account remote job is perfect for those who love working with numbers.
Accountants are responsible for preparing and examining financial records.
Most accountants have a degree in accounting or a related field.
5. Digital Marketer
Digital marketing is a broad field that covers many different job titles.
A digital marketer is responsible for creating and executing a marketing plan using digital channels.
Digital marketers need to have a strong understanding of technology and be able to work with various tools.
6. Operations Manager
An operation manager is responsible for the day-to-day operations of a company. They oversee all aspects of the business, from production to customer service.
Operation managers need to be strong leaders and have excellent problem-solving skills.
7. Technical Support Engineer
A technical support engineer provides support to customers who are having problems with their technology products.
A technical support engineer usually has a degree in computer science or a related field.
Technical support engineers are needed in every industry.
8. Sales Consultant
A remote sales consultant is responsible for selling products or services to customers.
Consultants need to have a strong understanding of the product they are selling and be able to answer any questions the customer may have.
Sales consultants are needed in every industry
9. Medical Writer
A surprising popular remote job is medical writer. A medical writer is someone who writes about medical topics for both consumers and professionals.
Medical writers need to have a strong understanding of the human body and medical terminology.
10. Project Manager
A remote job as a project manager is perfect for those who love organizing and planning. Project managers are responsible for the planning, execution, and closure of a project.
Project managers need to be strong leaders and have excellent communication skills.
11. Registered Nurse
Yes, telehealth has become huge!
Yes, telehealth has become huge! A registered nurse (RN) is a nurse who has graduated from an accredited nursing program and has passed the National Council Licensure Examination.
Registered nurses can work remotely with patients all over the world.
12. App or Software Developer
A software developer is responsible for creating and maintaining software applications.
They need to have a strong understanding of computer programming languages.
Software developers are needed in every industry.
13. Translator
A translator is someone who translates documents from one language to another. They need to be fluent in both languages and have a strong understanding of grammar and syntax.
Translators are needed in every industry.
What Finance Jobs Are in Demand?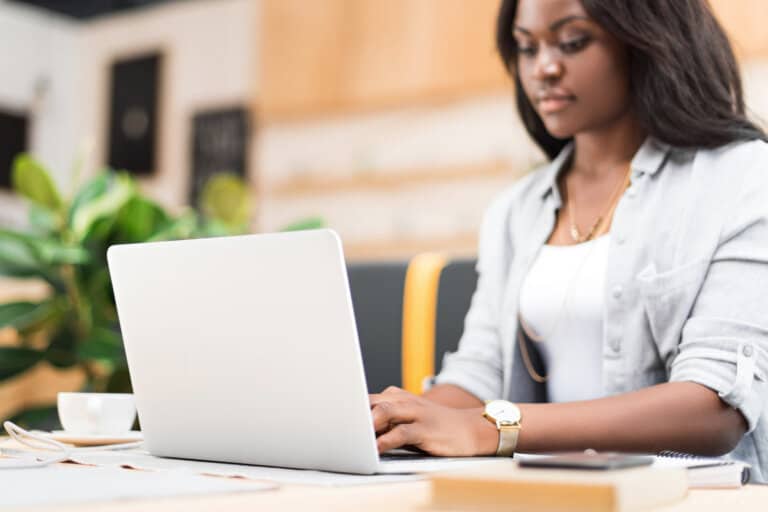 For those that aren't very familiar with the finance industry, they might not realize how many different positions are available within the industry.
Many people find accounting boring and tedious work.
If you are working within the finance industry, you have to be good at working with numbers and have a desire to work with them everyday.
Even when dealing with exciting new technologies like cryptocurrencies, at its core, there are basic accounting principles that people need to follow if they want to be successful.
Many of the most popular jobs in finance right now are those involved in FinTech, or Financial Technolgies.
There seems to be no slowing down for demand for accounting and financial professionals as these positions continue to rise.
In this section, we'll cover six of the most in demand jobs in finance, while covering the six highest paying finance jobs in the following section.
Accounting Manager
Accounting managers help to manage the accounting department in a particular company.
They oversee the operations of that department, assist in analyzing and reporting financial information, oversee and assist in tax preparation, and work directly with the company's board of directors to create and present financial information to them.
Accounting managers need to have supervisory experience and experience as an accountant.
They need to be able to have rapport with the C-Suite level individuals but also the board of directors and those accountants working under them as well.
Budget Analyst
A budget analyst is often the first line of defence for finances within a company.
They are the ones that organize the company's finances, put together budgeting reports, and keep track of all institutional spending. They have to be able to review the company's financial plans on a regular basis for accuracy, completeness, and adhere to all regulations.
They are responsible for running reports and doing financial forcasitng, they also need to be familiar with various systems and technologies. Not to mention, they need to be highly organized and detail oriented.
Credit Analyst
Credit and lending is big business. Those working as a credit analyst are responsible for researching and evaluating credit risks, performing financial statement analysis, and assessing credit history performance. Credit analysts also improve company cash flow by monitoring and collecting past due invoices.
They can also recommend appropriate credit limits via established guidelines. They might also process credit card transactions and settlements.
Accountant
Accountants are the backbone of the financial system within a business.
They complete journal entries, balance sheets, and month-end financial reports.
Accountants are also responsible for the annual budget process, assisting with external audits, and supporting all month-end closing tasks. Of course, they also need to have strong verbal and written communication skills as well as impeccable organization.
Auditor
Auditors adhere to a high level of integrity and ethical standards.
Auditors maintain a high level of personal and professional dedication to the mission and vision of the company.
They audit the performance of the company, their processes, contracts, and functions to ensure the reliability and integrity of all financial information.
Treasury Analyst
A treasury analyst needs to adhere to tight deadlines and be able to multitask very well.
It is their responsibility to provide treasury services and cross function with HR, accounting, procurement, as well as, external parties.
They track and analyze daily cash and liquidity to assist in the optimization of credit borrowing capabilities.
As you can see, there is no shortage of remote finance jobs available for those with education and experience.
What Jobs in Finance Pay the Most?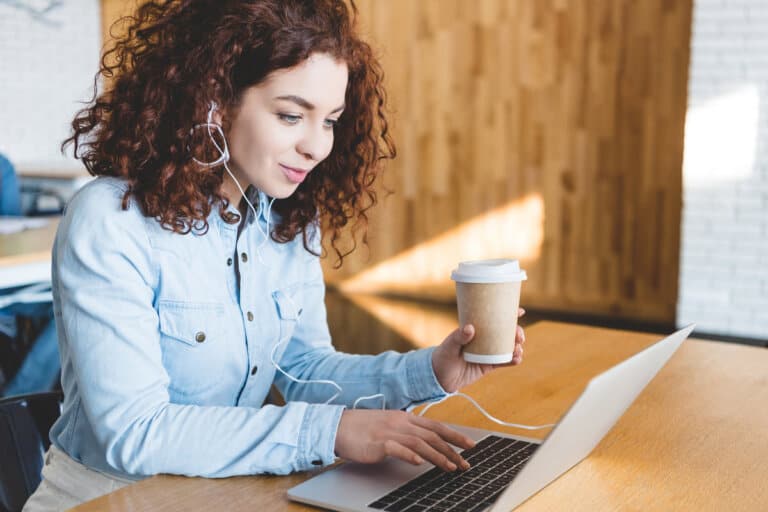 While finance jobs generally pay pretty well, there are a handful that pay exceptionally well.
The following positions start in the six-figure range and under.
1. Controller
While the title might not sound very fancy, a controller is a top, key person in the company's financial department.
With an average salary of $225,258, they are responsible for preparing financial reports and statements that summerize a business's financial position.
They might also hold the responsibility of developing internal procedures for the company's budget, accounting functions, and cash management.
2. Financial Manager
A financial manager often is the right hand person to the CFO.
At an average salary of $134,180, they oversee most of the financial decisions within the company.
They are the front line and hold the responsibility for the financial health of the organization. They develop strategies for the company's long-term financial goals.
3. Management Consultant
Also referred to as management analysts, it's their responsibility to ensure the organization is profitable by finding ways to increase revenues and reduce costs.
At an average salary of $89,646 they work with all levels of the organization to increase operational efficiencies. They often work closely with the business development and product management teams.
4. Personal Financial Advisor
Personal financial advisors work with individual clients rather than working with large corporations.
At an average salary of $89,330, they help clients to get a grasp on the health of their finances and work with them to make smart investment decisions. They assist in monitoring client investment portfolios and make calculated suggestions for wealth building that can include providing advice on taxes, estate planning, retirement accounts, real estate, insurance, and college savings.
Personal financial advisors do need to have a degree in finance and often need to be licensed to sell securities.
One of the great benefits of this position is that depending on the company they are part of, there is a potential for unlimited earnings when working with commission based products.
5. Senior Tax Accountant
At an average salary of $88,201, the senior tax accountant is responsible for preparing federal, state, and local tax returns for businesses, individuals, and other types of organizations. They also help clients to optimize their taxes through maximizing benefits and minimizing liabilities.
They need to be very familiar with tax laws and the changes that occur within those tax laws.
6. Financial Analyst
Coming in at the lower end of the salaries at an average of $83,660, a financial analyst is in charge of organizing the company's financial data.
They are able to enhance systems and provide technical solutions to multi-faceted business problems. They are also in charge of leading and coaching other staff in the financial department and managing workflows and overseeing the day-to-day departmental responsibilities.
Obviously higher level and senior jobs within the financial sector are going to pay the most. And, those that require higher levels of education or more years of experience are also going to be lucrative remote finance jobs.
Some of the best places to search for remote financial jobs is through LinkedIn, Indeed, and other professional networks.