When you're working as a freelancer, you need to face the interview more than any person looking for a 9-5 job.
And as you proceed with your freelance journey, you'll get more familiar with this fact.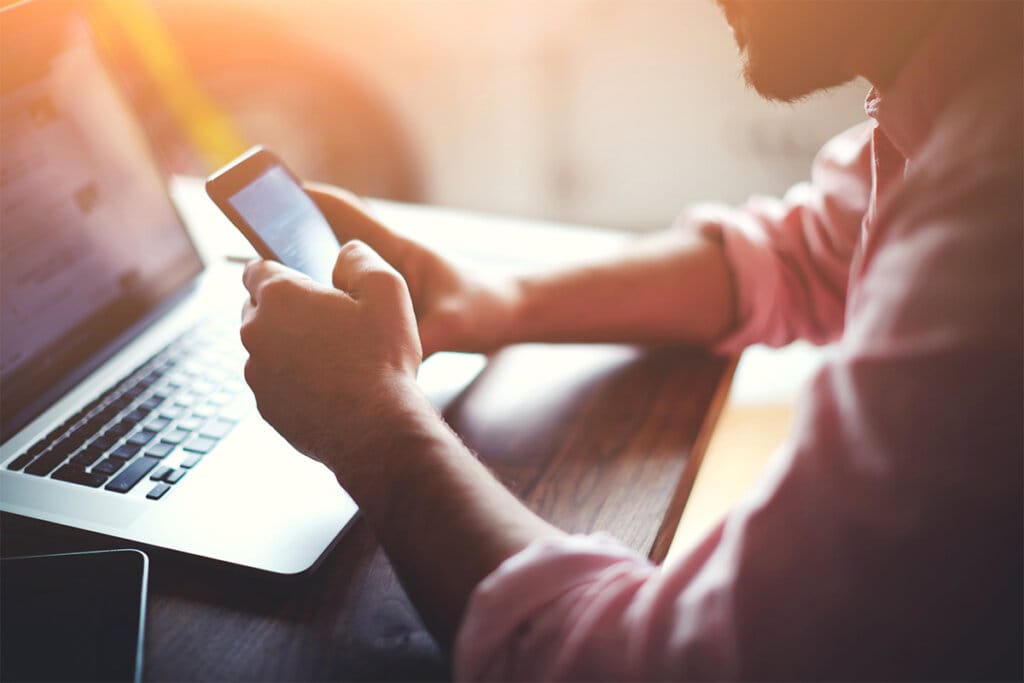 How you spend a few hours before you face the interview decides your performance.
You may be meeting a potential client over coffee, a phone call, or a video chat over Skype.
But, taking this meeting casually should never be on your list.

I repeat NEVER!
Instead, do this.
What to Do Before the Interview
How you spend a few hours before you face the interview decides your performance. So, it's good to devote that time to essential preparation.
Research
You may not be hearing it for the first time, yet it's worth mentioning―research the organization, get familiar with their needs and wants, and find out how they operate before you get into an interview.
If this interview results from a job post you applied to, you must read the job description once more before proceeding.
It helps you build a connection with your interviewer instantly, and you can also ask them the questions to their business.
If you don't know about a term or a responsibility mentioned in the job description, get its surface knowledge beforehand. It helps you to be more involved in the discussion rather than just nodding to what they're saying.
Plus, this practice also makes you seem more confident before your potential client, and they get a feeling that you know what you're doing. This way, you become the right person for the job, and rate negotiation becomes a cakewalk (even if you're just starting out).
Prepare Yourself a Few Questions
Right now, you're a stranger to your interviewer, not wholly, yet a lot.
They would be interested in knowing several things about you. So, go prepared. I'm listing a few questions here for your practice:
Why are you the best fit for their company?
Can you even handle the workload they have to offer?
Are there any challenges that you faced in the last job and tackled them successfully on your own?
What's your process of work?
What are your strengths and weaknesses?
Did you ever handle a similar project to theirs before?
When can you start working?
What's your experience as a freelance writer?
What kind of project or companies have you worked with previously?
What's the best part of your services?
Have you ever worked with a company like us before?>
What's your process of working?
Do you need/use any tools for working, if yes, which ones and why?
How do you manage time between multiple clients?
Are you a team player?
It's always better to already go through such interview questions in your preparation time because awkward silence is the last thing you'd like to have that time. And be as honest as you can while answering, never try to seem more experienced than you are.
Apart from these self-reflective questions, it would be best if you always had your rates calculated, per word, hourly, or for other services included. And most importantly, reasons to back up your prices.
Set Right Things On Place
First thing first, make sure you've confirmed the time zone with your client and the name of the person who'll interview you.
Now, if it's a Skype interview and you're taking it from home, make sure you're sitting in a distraction-free space. You've told your family members that it's not a good time to pop up in your room. Kids and pets are kept away from the place.
Keep a copy of your resume and a notepad on your desk – in case your client asks you to tell them what's in your resume – be professional when you review the document unless you know it word to word.
Next on the list is a bottle of water and a hard copy of the research you did on the company―if you need to advise them how they can improve certain areas of their business based on your research.
And of course, there's no harm in keeping a hard copy of the questions you may want to ask them.
If you've never given an interview before, try a mock interview with a friend or a family member. The practice goes a long way.
Questions to Ask Your Client in an Interview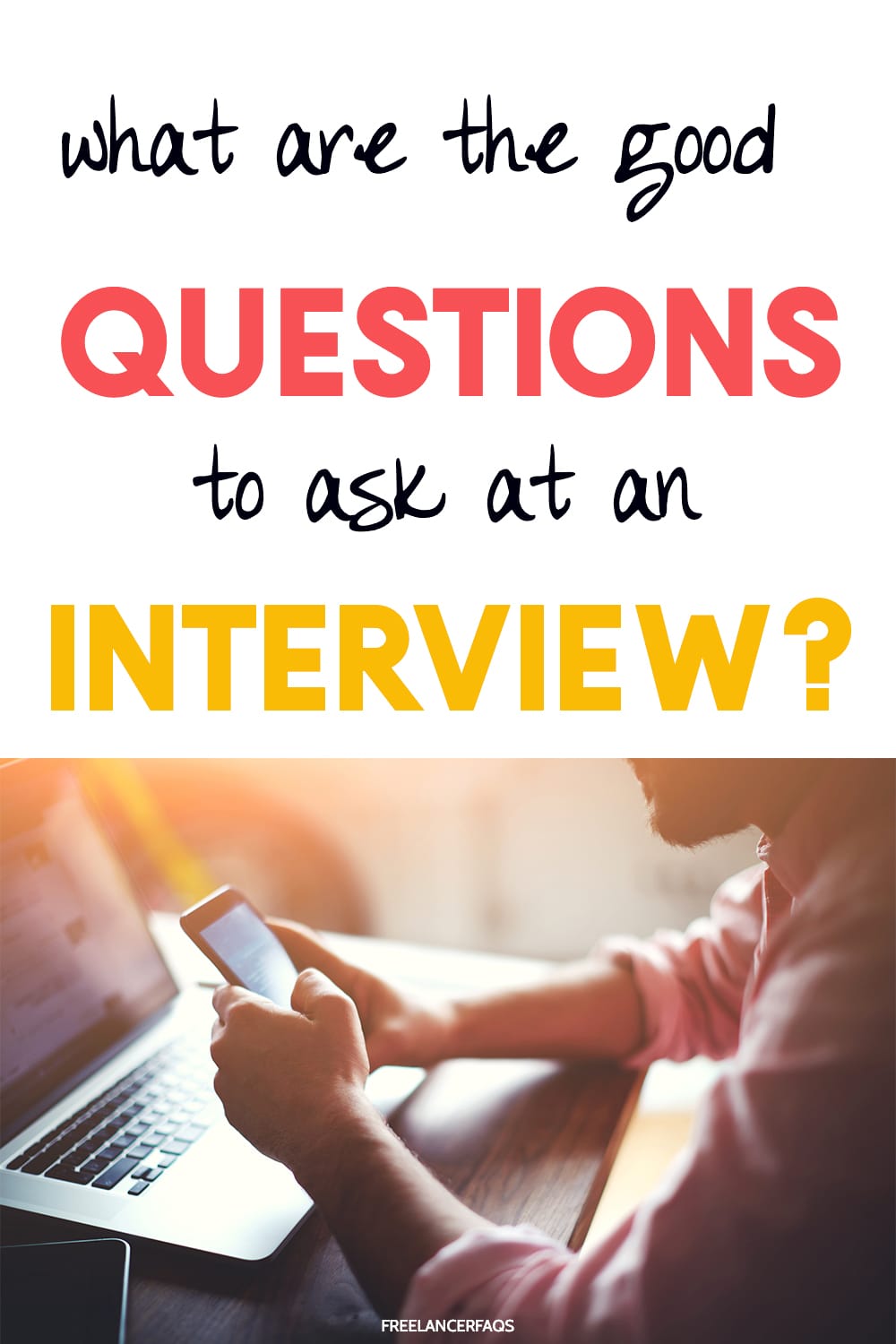 Here's a list of the interview questions you may want to ask your client
What's Your Success Metrics?
It's important to know what you're getting yourself into. Are they demanding results? Or they're just looking for someone who can work based on their guidelines?
Who's Your Target Audience?
Getting most of your questions clarified in one go is better than repeatedly asking for little details.
Therefore, it's better to know who you'll be writing for while you're still in the interview. It helps your client know that you're aware of the essential things, and you understand how it works, plus you'd want to deliver just the right work.
What's the Reason for Your Deadlines?
It's essential to know the seriousness of the deadlines.
Your client may be having a product launch or operating on a team-based content marketing campaign, where each deadline initiates the role of other team members. For example, if you don't deliver the content on time, it goes late to the editor, and eventually delays the publishing date.
Have You Done This Kind of Project Before, What Were the Results?
It helps you know what they're looking for and what their needs are.
It can also be their first time working on such a project, if so, you'll get an idea for how to tackle the queries of your client–in a layman language, or should you use technical words to be on the same page as your client?
In Short
When you get into an interview with your potential client, they'll be willing to find out if you're a good fit by asking you different kinds of questions, and at the same time, you'll try to know if this project is worth investing your time in or not.
Be prepared with your interview questions, don't seem so desperate (even if you are), keep your calm and confidence, be awesome, and handle it like a pro!