The short answer to that question is 'yes,' although many freelancers are under the impression that resumes are a thing of the past.
While this is partially true, in today's market, it really depends on the client. Portfolios, blogs, and websites are the vogue for most successful freelancers out there today, but the traditional resume is still preferred by some.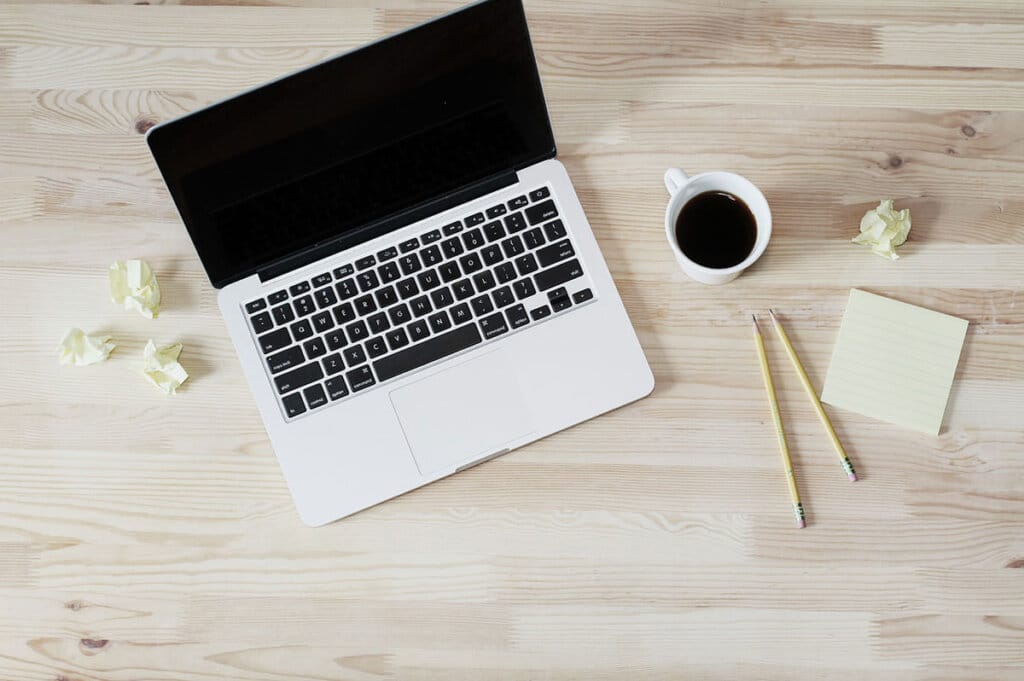 Freelancer, did you ditch the resume? Think again.
This might trip up freelancers who ditched their resume along with their day job; so how do you know when to include a resume, and how do you go about writing one?
Well, it's all a matter of reading your client.
How to Distinguish Which Clients Want a Resume
As you begin looking into job posts on freelance job boards, some clients will not explicitly state that a resume is required; instead, the job requirements may imply it. So, when is this the case?
Typically, companies offering ongoing or long term contractual work will want to see evidence of valid work experience.
The screenshot below is a prime example of a client that would prefer a resume along with supplemental writing samples. This remote job is seeking a trustworthy freelancer with a particular skillset, so a resume would be ideal.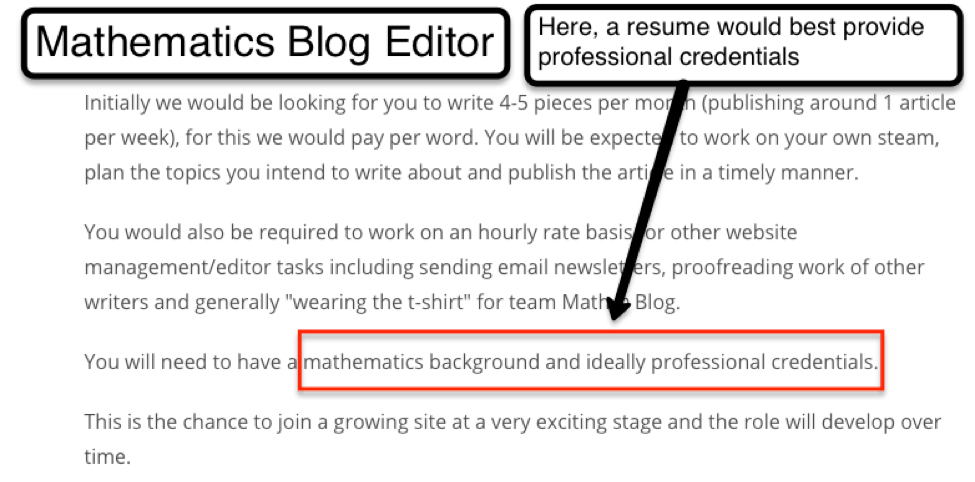 Still, other clients are more upfront about their requirements, like this example below: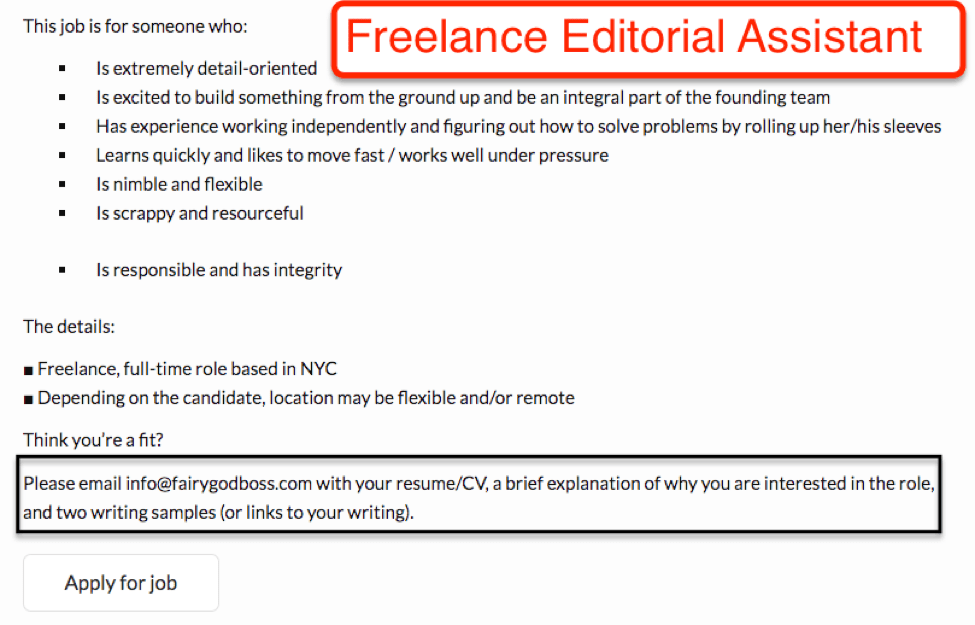 Notice how this client explicitly asks the candidate to send in a resume along with a letter of interest, writing samples, or a link to a website.
If you don't have a portfolio of your work, here are a few websites that offer free, pre-formatted portfolios tailored to writers:
If you have a blog, website, or portfolio, now is the time to use it.
As you may know, not every job post will ask for extensive work experience or a resume; they just want a few examples of your expertise. In these cases, your written work speaks for you, and no resume is required.
Now that we've covered how to distinguish which clients need a resume and which ones don't, let's talk about writing one.
3 Resume Tips for Freelance Writers
#1. Start off with a Professional Profile
Professional profiles give employers a concise summary of your qualifications and skills and are recommendable when you're uploading your resume to job sites or networking.
In contrast to a career objective, which uses a paragraph format to summarize the candidate, professional profiles implement bullet points. Let's look at an example below for a more in-depth look:

This resume uses 4 bullet points that entail the candidate's experience, skills, and qualifications. It looks cleaner, more organized, and less dense, which will encourage employers to give it a cursory read.
#2. Categorize Your Experience by Type of Work
When it comes to the professional experience section, freelance writers have two options: using the traditional reverse-chronological format or categorizing your experience by job type.
If your freelance career has remained in one area of expertise (say "Copywriting") or you have most of your experience with a few long-term gigs, then a traditional professional experience section is suitable.
However, a less-conventional method to writing out freelance experience is to categorize work according to job type. Those with a diversified background of short term freelance writing jobs should choose the categorized format.
For example, if you had a stint as a copywriter, include all your copywriting work under its own section; if you worked in editing, ghostwriting, or writing white papers, create headers for these as well.
Below is a short example of how you could categorize your professional experience section:
Copywriting
Wilkons & Beverly
Wrote all email copy, increasing subscriber base by 15% over 3 month period.
Composed landing page copy for launching website.
Belk & Co.
Responsible for all website and newsletter copy; accumulated over 7,000 subscribers.
Ghostwriting
Composed speeches and publishing articles for X company
Organizing your experience in this fashion will make it easier for employers to assess your work. On that note, you should avoid exhaustive lists by including only your most relevant and impressive jobs.
Another tactic to keep in mind is 'name dropping,' which is as pretentious as it sounds. This is when you cite work published on well-known authority sites in order to catch an employer's attention.
The value of an impressive byline cannot be understated; if you have good work, show it off.
#3. Conclude Your Resume with Additional Skills or 'Core Competencies'
Some people tend to overlook this last section, but for a freelancer, you can improve your chances of landing a job by outlining your key skills and specialties.
Here are just a few areas that are of interest to clients:
Search Engine Optimization (SEO)
Conversion Rate Optimization (CRO)
Content Management Systems: WordPress, Droopal, ModX
Basic or intermediate knowledge of HTML, CSS, or Javascript
Familiarity with social media formats
Email Marketing
Considering most freelance work is done remotely, more responsibility is placed on the freelancer, so the more you can do, the better. Clients want someone they can depend on to execute not only the writing, but the formatting and the marketing.
Having a solid resume that outlines your skills and quality work is a good standby for those clients who want something more substantial to assess you, so why not be prepared for the opportunity?