So, you landed your first client! Woo-hoo!
All that pitching and negotiating finally paid off. You two settle on 2-3 articles a month and your first project is due in a week.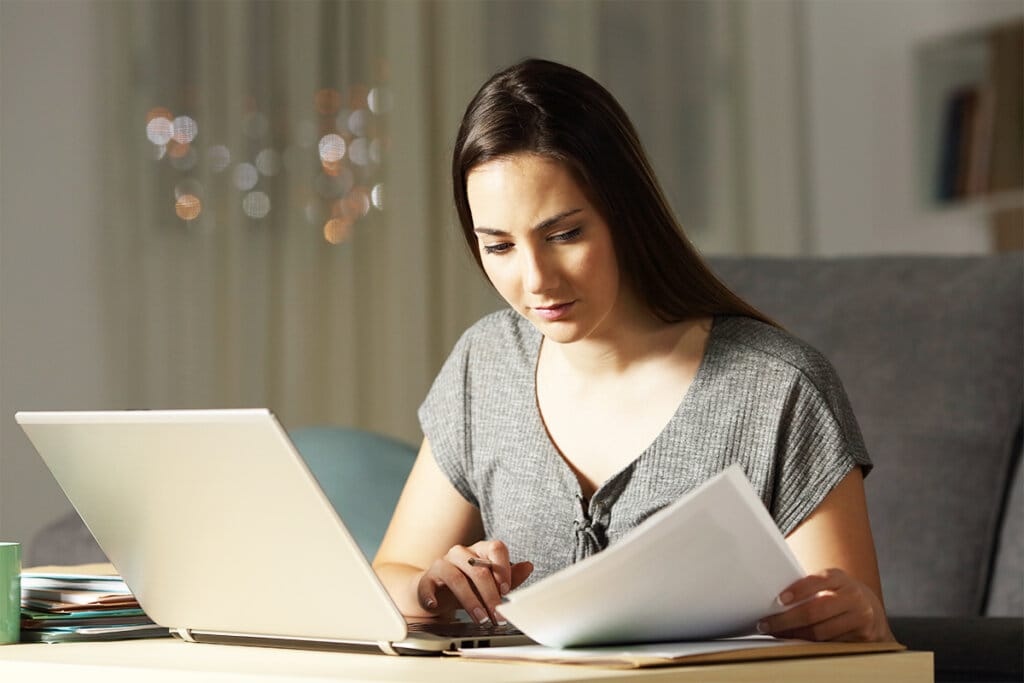 It wasn't until I had to write an article that I realized I had no clue how to write one.
You think, no problem, I can do that.
Well, did you know there's a way to write online?
For this post, I'm going to give you the tools you need to wow your newest freelance writing client and make sure you become one of their go-to writers.
Because once you become their go-to writer, you'll get more work, make more money and above all earn a reputation that tells prospective clients you know your stuff.
I Learned the Hard Way
I don't know about you, but before I became an online writer, I rarely read blog posts.
I watched a lot of YouTube videos and used Pinterest a lot, but I never looked at online writing or article writing.
It wasn't until I had to write an article that I realized I had no clue how to write one.
I read a gazillion posts on article writing and learned through trial and error the way to write online.
I would submit a MS Word document without any formatting. It was just blocks of paragraphs. When a client asked me to use Google docs, I had no idea what he meant.
I was a total newbie.
But, lucky for you, I'm passionate about helping you out and helping you succeed. I don't want you to make the same mistakes I did. I don't want you to take months and months to land your first high-paying client.
I want you to succeed right off the bat.
Ready to start?
How to Write an Article
Did you know over 80% of online readers only skim articles? That's right. The hours you spend writing your article won't even be fully read.
That's a tough pill to swallow.
But, you know what? You can do a few things to make your article super easy to read and make the scanners want to really read your article.
Here's how:
Create a Lot of White Space
Reading online is a lot different than reading from a book. In a book, you can have big blocks of text that fill a page up.
On a website, though, this makes it much more difficult to read. Instead you want to create a lot of white space around your text.
This can be done in many different ways, but for this guide I'll just mention the really important ones:
Create short paragraphs of no more than 3-4 sentences. This really helps give a flow to your blog post and doesn't make it seem so overwhelming to read. I mean, article reading is for enjoyment, right? Look at what I'm writing now to see examples of how I create short paragraphs.
Throw in one-sentence paragraphs in your article. This helps add dramatic effect and is a great way to lure a reader into reading more. I often use these one-sentence paragraphs in the beginning of my blog post or sub-heading point.
Have bullet lists or numbered lists in your post. This helps with highlighting important information. It also breaks up your post and creates more white space.
Use sub-headings. This is very important, not only for breaking up the post, but it's a great way to use keywords – and it just makes writing easier for you. I know for me, before I write a blog post I create an outline and those points in my outline often serve as the sub-headings in my post.
Unless Specified, Write in a Conversational Manner
Most blog posts, whether they are about plumbing or security background checks, have a conversational tone to them.
They make it fun to learn about mundane things like how to fix a leak. So to make your writing less formal and stuffy – and more conversational and fun – follow these tips:
Break grammar rules. Start a sentence with But or And. End sentences with a preposition. There's no need to win your teacher over with your blog writing. Often people say, write your blog post like you would talk.
Use contractions. I don't know about you, but I often don't find contractions second nature. So, I have re-read my post and add a you're or a wouldn't to make my writing more conversational. But, this doesn't mean you can't have a there is or is not.
Don't be too wordy. Remember, clients aren't paying you to go off on a tangent or take two sentences to talk about what can be said in a few words. Make sure every word you use has a purpose and if it doesn't then cut it out. A common word that can be taken out of your sentences is that.
Avoid using first person. Instead, write in the second or third person. Some clients won't mind if you use I or we, but some will, so it's best to stick to the second or third person narrative and be consistent. I prefer second person – you – as it is more conversational and can engage the audience.
Vary the length of your sentences. I know I mentioned to not be so wordy, but make your writing have a natural flow to it; have a variety of sentence lengths.
Don't overcomplicate things and use big words. People don't want to whip out their thesaurus when they read your blog post. So, instead of saying, fundamental, say basic.
Use an em dash or en dash. To break up your text and add an element of emphasis, use an en dash or em dash. . For online writing use space en dash space. Go with that unless told otherwise. It looks something like this: These blogging mistakes – for newbies especially – shouldn't be taken lightly.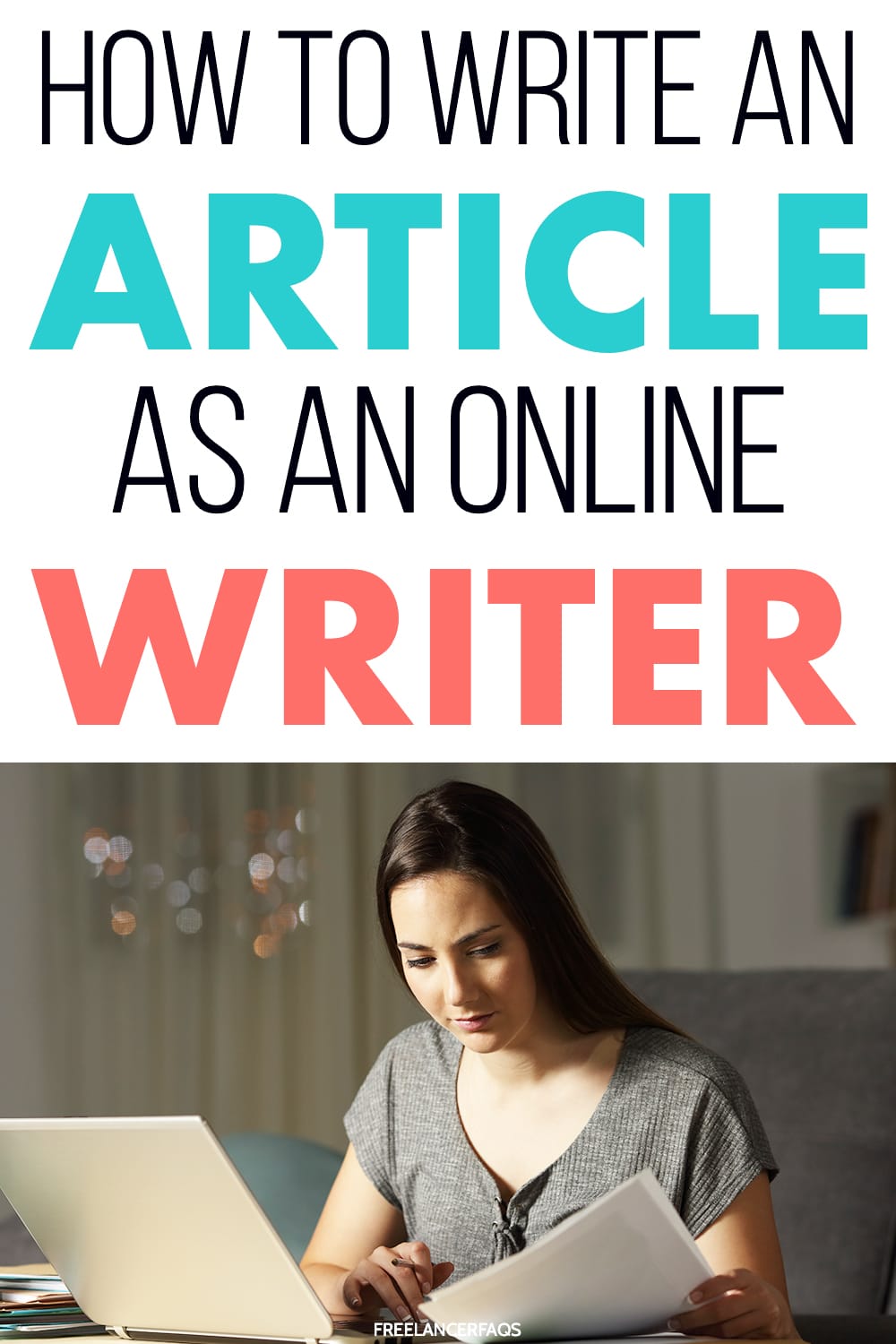 Write Popular Types of Blog Posts
The types of blog posts that are popular on the web are also popular in print. Generally these types of articles do well on social media and many clients like them.
The two types of posts my clients often like are: How To's and List posts.
A How To articles – like the guide I'm writing now – is usually a detailed and action-oriented post.
These are popular because people go online to solve a problem. If you have a solution in a How To post, then you know people will flock to it.
Another popular style of posts is a List Article. While you might think you see enough of them already online, according to a co-schedule study, not many writers are writing list posts. You probably see them because they work so well, they become popular!
So, fill the gap and start writing them. An example of a list post is, "5 Easy Ways to Cook Macaroni." Or "17 Tips on Maximizing Your Productivity."
People like list articles because they look like they add value and you know exactly what you're going to get.
How to Write an Article – Sourcing Facts and Relevant Information
When you write a blog post for a client or for yourself, you want to back-up the information you provide. It's just good blogging practice to source ideas and facts that aren't your own.
Also, if you don't do this, this is considered plagiarism and clients won't pay for that (as well as if you lift content from other articles).
When researching for your article idea it's best to look at other articles to see what's been written about your topic and use these posts as inspiration.
But, generally you don't cite these posts in your client piece when you write an article. The links you provide in your blog post should add to the content and help the reader learn more about a particular subject.
Generally, when linking to credible sources (other articles and sites):
Link to reputable sources (WebMD for example)
Use authoritative or popular sites (Huffington Post or HubSpot)
If you're unsure, link to sites on the first page of Google (but break this rule if you're familiar with the topic matter or if you want to see more examples)
It's also a good idea to link to other articles from the client's blog (internal linking). This helps decrease their bounce rate (i.e. get's people to stay on their site longer) and helps them learn about other topics on the blog – and it's great for SEO too!
How to Write an Article – Where to Find Images
Sometimes a client may ask you to provide a feature image. This is a great way to increase the value of your services (and increase your rate at the same time).
If you're new to sourcing images, you might think you can just grab any image on Google. I mean, why is there an image search if you can't use those images?
Well, not all images are free to use, distribute or modify. In fact, many are copyright protected.
This means if an image is copyright protected, you can't use it without authorization from the owner.
If you end up finding an awesome image, but have no clue if it's copyrighted, I wouldn't use it. You don't want to get your client in trouble for using copyrighted images, so it's better to be safe than sorry.
Specifically for this guide, I'm going to just talk about the two types of images I give my clients.
1. Creative Commons (CC)
The easiest and best type of CC image to use for clients is Creative Commons Zero (CC0) ones. Under this license, photos are free to copy, modify and distribute (even for commercial use) without requiring attribution. These images are completely free to use on your personal blog and with clients.
So, where do you find these images? Here is a list of the best places to source images. I use these sites often and like that some have a large library of images to choose from.
The first three on my list are the best places – in my opinion – for images.
2. Screenshots
You can also provide screenshots of plugins, apps, social media posts, websites, and more.
These types of images back up what you are writing and also provide a visual element to your copy.
Taking a screenshot is different on each laptop. Go here to find out the keyboard shortcuts to use on your laptop.
How to Write a Headline
If there's one thing a client wants, it's an eye-catching headline. Sometimes they also want a relevant keyword, but I'd say many clients just want people to click the link and read the post.
So, how do you write a headline that satisfies a client? You may not always hit your target with each headline, but once you write a few, writing headlines becomes much easier.
Your Headline
Here are some tips to follow when crafting your headline:
Use numbers in your title – this makes your headline more specific when you mention how many tips or ways they will learn in your post.
Show a differentiator by using brackets – For example, How to Grow Your Email List (In 6 Simple Steps)
Use a headline template – If you need some inspiration of popular headlines, maybe try using a headline template. These headlines have proven to be effective, so it's safe to say you'll have similar results.
Provide alternate headlines to your client – While many clients don't specify this, it's a good idea to provide a couple of alternate headlines when you submit your post. This shows you went the extra mile and put the effort into wanting to make a spectacular post.
How to Submit Your Post to Your Client
You've finally finished your article! It's time to submit it to your client. But, wait… there's some things you need to do before you send it off. Let's go through them.
Proofread – it's important to proofread your post to catch grammar mistakes, incongruences and awkward flow. I suggest you also run it through an editing tool like Grammarly and if possible, have another person read it.
Copyscape – it might be a good idea to sign up for Copyscape. While you aren't actively plagiarizing other people's content, you might be unknowingly. Also, it's entirely possible that Copyscape will flag a 100% original post straight off the top of your head. Instead of having to explain this to a client, run it through Copyscape to make sure it comes back perfectly clean.
Clients will either want you to submit your written article via email, Gdocs or pasted into their WordPress backend.
Congrats
You did it! You wrote your first article for your client. And the more you write articles, the better you'll become at crafting stellar content for your client and securing those testimonials.
There you have it! Your ultimate guide.
Tell me in the comments if you've been writing articles for your clients!
Check Out My Most Comprehensive Freelance Writing Course!