The first month of the year has quickly passed by and you're yet to make sense of how you're going to take your freelancing business forward. As a beginner, is this the familiar eerie feeling you're having now?
What do you do, how do you boost your freelance business income? These are questions you should answer before you take the next big step.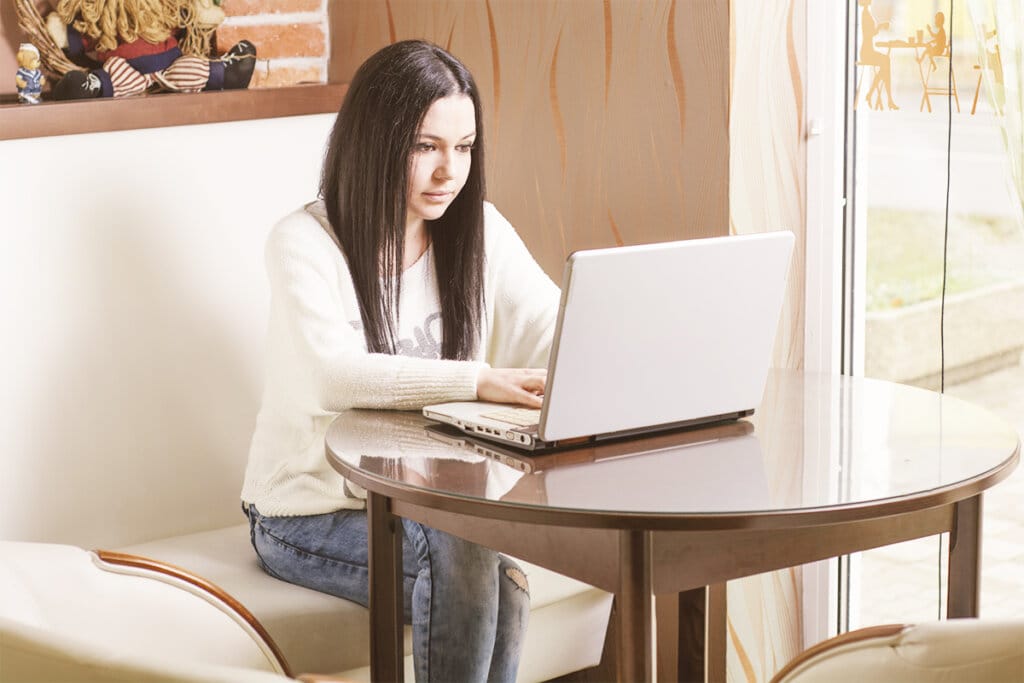 How are you going to take your freelancing business forward?
To get started, let's set your freelancing goals to take away this uneasy feeling, and replace it with confidence and a clear direction.
Here's six tips to set your freelance writing goals and stick to them.
1. Plan Your Goals – But Don't Just Think About It, Write It down
Ever wondered why some goals are difficult to attain because they are so vague? You're not alone.
In a research conducted at a Harvard Program as much as 84% had no goals at all! For those who had written their goals down, 10 years later they were earning 10 times as much as those that did not set goals.
Sounds encouraging?
Then it's time to start writing down your own freelance business goals to take your business to the next level.
Here's how to do it:
Start by keeping your end goal in mind and then writing it down.
It could be (where X is a number you would put based on your goals)
Earning X amount in the next 6 months
Writing a book
Building your credibility by writing for X number of sites
Writing down your goals helps act as a strong reminder to keep working on it.
It also helps focus on what's really important for your business and can avoid being distracted by unimportant things.
2. Make Short and Long Term Goals
So, now that you've set your goals, you're all fired up to meet them.
But how do you plan your work so that you meet your goals?
Break down the goals into short and long term goals.
Setting goals without having clear short and long term goals will only mean you've set the direction for your freelancing business, but you're not sure in which direction it will go.
Once the goals are written down, give yourself sometime to understand which goals can be achieved in a short time and which will realistically need a longer time considering many factors to achieve them.
Let's take the earlier goals we've set and separate them as short and long term goals.
Short Term Goals (Can Be Achieved in a Span of 3-6 Months)
Earning X amount in the next (6 months)
Building your credibility by writing for X sites (3 months)
Long Term Goals (6 Months to 1 Year or Maybe More Than a Year)
Writing a book (1 year)
Start a copywriting and marketing business (8 months)
3. Break Down Your Goals into Actionable Steps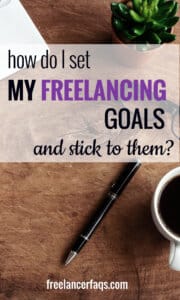 With millions of things to take care of – pitching, writing, editing, submissions, revision, retaining clients, tracking payments and (not to forget) other millions of things back home that need your attention, there's very little time to keep focusing on setting goals, let alone revising them.
It therefore becomes very important to have goals that are actionable and measurable.
That's where the SMART goals are useful.
What's a SMART Goal?
SMART is the acronym for Specific, Measurable, Actionable, Realistic and Time-bound goals.
Specific – focuses on what is the work to be done, by whom and in how much time, where, why and within what limitations.
Measurable- gives an idea of how much time will be required to complete the goal.
Achievable – this is if it can be put in action.
For e.g. being successful is not action.
It is a result of an action like having sold 1000s of books or having 100s of course students can stand for success.
Realistic- this involves knowing how much of work you can take, understanding your strengths and weakness.
Time-bound Goals- setting time frame within which the goal can be achieved
SMART goals for the example would be
Earning X amount in the next 6 months by having X number of clients each month for which I would be pitching to X job boards, cold pitching X clients or guest posting on X number of blogs each month. (where X is the number you put in as per your goals)
Writing a book based on X topic (romance, sci-fi etc) during the next X ( 1 or 2 years) by focusing on X (inspirations, real life stories etc)
Building your credibility by writing for X sites by searching for the niche sites that offer guest posting over the next 3 months.
4. Take Action!
All the planning can result in no spike in your business, if there's no action! You need to keep checking your current performance and see if it is leading to your ultimate goals short or long over a period of time.
If it is – excellent!
If not, then check the weak areas that are pulling your business down .e.g. maybe poor grammar, weak sentence structure or maybe poor communication skills?
Try to work on these by either checking out these free resources or enrolling in a course.
Elna Cain (Writing)
Enchanting Marketing (Writing)
Quick and Dirty Tips (Grammar)
Copyblogger (Writing, Design, Traffic and Conversion)
5. Build a Peer Group
As freelancer, there is no boss to look into your work and hold you accountable for any work.
That's when you need someone to help you to focus and prioritize.
A peer group or mastermind group may work well to get the desired direction and also keep you motivated at all times.
6. Be positive (Always)
Part of writing well is keeping your mind happy always and being likeable to your client (That's difficult every time when your juggling multiple things!) but indulge in yourself sometimes – either in shopping or listening to music or simply doing something that makes you happy.
This can clear your mind and help you focus to give your best in your writing always!
Follow these steps and feel more confident to take your business to a new level this year.
So, is goal setting for your freelancing success doable?
Then go do it and let me know in the comments what goals you've planned to Boost your Freelancing Income in 2016.