The lights are twinkling, the chestnuts are roasting, and Mariah Carey is queen of all the radio stations.
That's right, it's Christmas!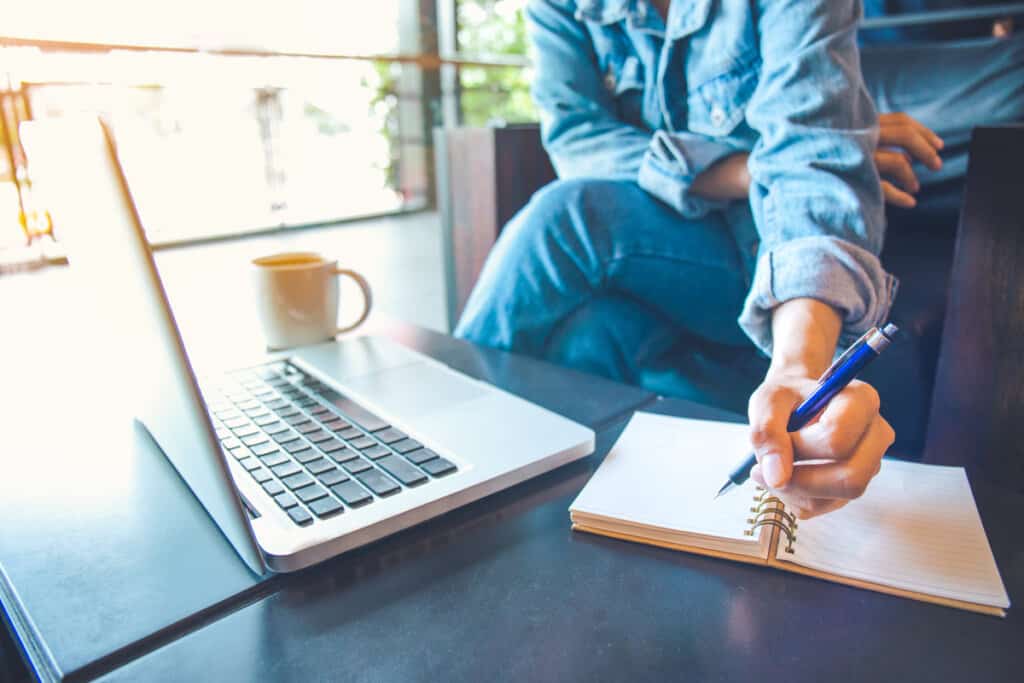 63% of freelancers believe that taking holiday improves their work performance.
Now, for freelancers, this can be quite stressful.
But it doesn't have to be.
After a heck of a year working super hard on your business and grafting through all those non-billable hours, of course you want and deserve some time off.
And you should.
63% of freelancers believe that taking holiday improves their work performance, so this piece of research should be all the motivation you need to relax.
So, close your laptop, turn your email notifications off and put your feet up.
If this sounds scary, let's take it step-by-step so you know exactly how to prepare for Christmas time off as a freelancer.
Telling Your Clients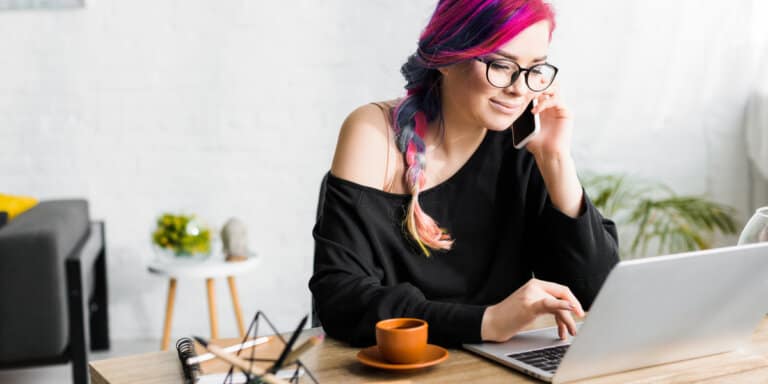 Ideally, you'll start thinking about Christmas quite a few weeks beforehand.
This will give you time to tell your clients about your plans.
The chances are that they will also be winding down their business for the holiday season, so don't feel guilty about not being available for a week or two.
But it is important to get some firm dates in the diary and tell them exactly when you'll be unavailable.
If you need this to coincide with your kids being home from school, or your partner also being off work, then dig out this information so you know your holiday dates.
Give your clients a few weeks' notice and send out a quick note, for example:
Hi Jane,

I'm just planning my workload for the next few weeks and wanted to let you know that I'll be taking Christmas leave from 20th December to 4th January inclusive.

This won't affect your order for the month.

If we can confirm your blog titles soon, then I'll make sure your posts are written and scheduled for upload before we break for Christmas.

Look forward to hearing from you,

Rebecca
Christmas Messages
By giving your clients plenty of notice, you'll also have a chance to ask them if they would like to send out a Christmas card to their clients.
Some will want help with the message, graphics, or copy that goes with their free samples or corporate gifts.
Make sure to check your client's view on Christmas messages to avoid any confusion.
Some prefer to use non-religious wording such as 'Wishing you a joyous Holiday Season and a prosperous and healthy New Year.'
Don't forget to craft Christmas messages for your own clients too.
Loyalty is everything in the freelance world so it's always worth reaching out and thanking your regular clients for collaborating with you throughout 2021.
Increase Your Workload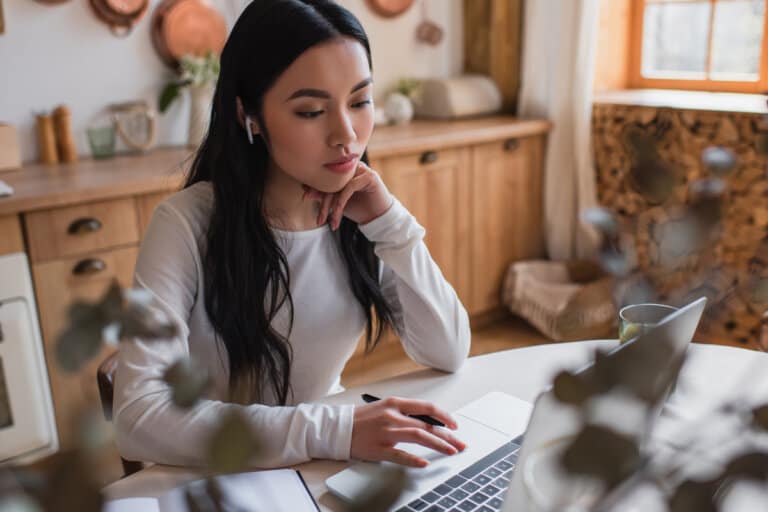 If you're planning to take a good couple of weeks off to enjoy some downtime with your family, then you should expect quite a busy end of November, early December, and throughout January too.
You might need to work longer hours, knuckle down at the weekends, or get up early in the mornings to get through your workload.
While you might have a dip in your availability, your clients will still want to maintain their online visibility throughout the entire holiday season.
Even if they're also at home enjoying their mulled wine and candy canes!
Some of the extra tasks to focus on might include:
Scheduling social posts for your client throughout the festive season
Providing content for Black Friday, Boxing Day, and New Year sales and promotions
Scheduling blog posts and newsletter content so your customer is still connecting with its audience over Christmas
It might feel overwhelming, but you can reach your goals by:
Creating schedules
Outsourcing non-writing tasks like research, editing, or uploading copy
The key is to stay organized, make use of productivity tools, invest in a planner, and above all else, find ways to keep your cool even when you feel stressed.
Tell yourself this is short-lived, you're busy because you have a thriving freelance business, your clients love your work, and you'll get some downtime at Christmas.
Preparing for January
Taking some time off does have an obvious downside as a freelancer.
You don't receive paid leave. Eek.
But that's ok. There's no need for lost income if you take on more work before your break and secure your projects for January too.
For regular clients, you can use December to research topic and title ideas for your next batch of content.
If you have those briefs agreed upon before you break for Christmas, then you can hit the ground running when you're back at your desk in January.
For one-off clients, who you've recently completed work for, or who only get in touch occasionally, it's worth getting in touch with a friendly email or social message.
Let them know how much you enjoyed working on their project and ask how it's been received.
You can then inquire if they would like to book in for the next year as you're organizing your schedule and have an opening.
To be honest, December is going to be busy so you may not have heaps of time to cold pitch to prospective clients.
But it can be worth sending out a Christmas message to anyone you're in contact with on LinkedIn or Twitter.
Wish them seasons' greetings and let them know that you're taking bookings for the new year if they're interested.
Preparing Your Website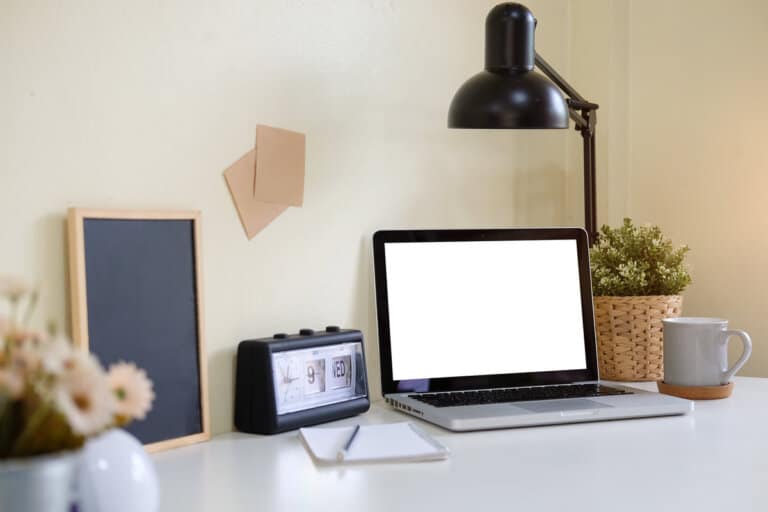 Now, with all the extra client work, it can be easy for your own website or blog to take a backseat.
But you could be missing a trick if you don't put in the effort now.
If you choose to advertise your rates on your site, and not all freelancers do, then take the time to update your services page ready for the new year.
A lot of clients expect this so don't worry about getting your new prices up there in black and white, particularly if any new visitors are checking out your profile during the holiday season.
You'll also need to get those blog posts written and scheduled.
Seasonal content is great for going viral on social media, so why not create an infographic about freelancing or some top reasons why businesses should outsource next year?
Schedule these posts and watch the leads flood in while you're taking a break.
Building Your Brand
Imagine this.
You've completed all your client work.
You've even left your freelance blog and social profiles in great shape.
And you're sitting at home enjoying Christmas, seeing family, friends, watching the best movies, and……horror of horrors, you're bored!
If you've promised your nearest and dearest that you won't be working at all over the holidays, then it's probably best that you honor that.
But just in case you find yourself with an hour or two to spare and you can't stop your mind from whirring with new ideas, then here are some easy tasks you can complete:
Jot down blog post ideas
Seek out guest posting opportunities to build your portfolio – just google 'niche + write for us' to find relevant sites
Work on your branding – for example, come up with a new color palette, logo, or professional headshot.
Upgrade your website – if you use WordPress, maybe there's a new plug-in that could improve your SEO or simplify your blog management
Take a course to improve your skills for next year
Is it Christmas Already?
Christmas may seem to get earlier and earlier every year, but here's a hint.
If you're already planning your Christmas dinner, Black Friday shopping list, or putting your tree up, then it's definitely time to start planning your freelance Christmas break.
Put the prep work in now so you'll be refreshed and ready for a productive and lucrative new year.