The lockdown took its toll on all of us.
No matter what part of the world, it ended up quite similar for everyone: in a matter of months the economy dropped, people got locked up in their houses, and the upcoming future became nothing more than a question mark.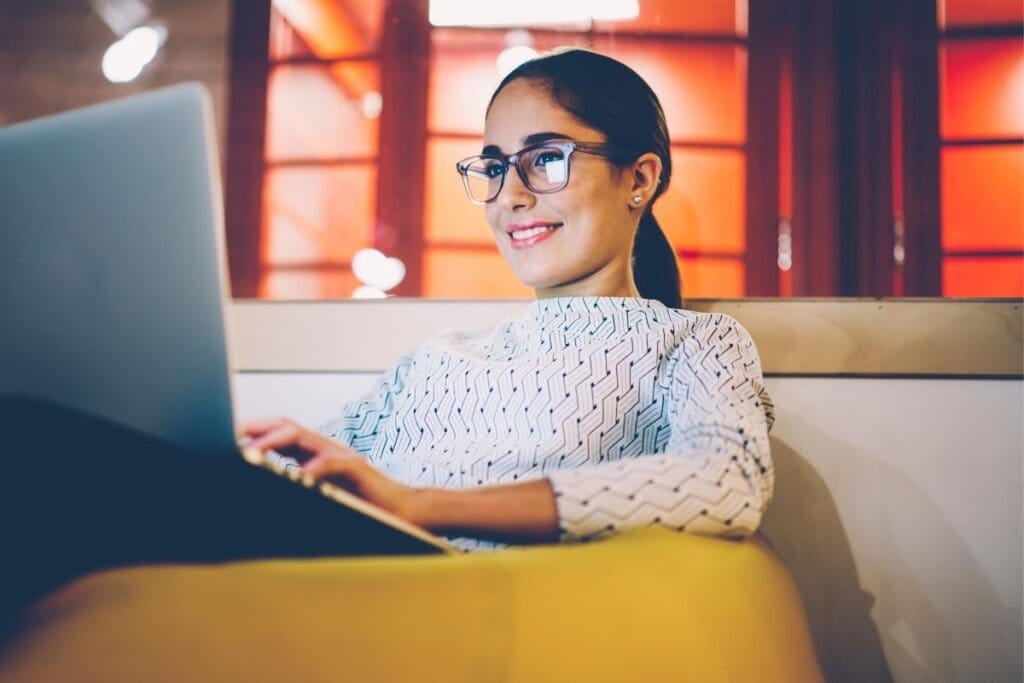 And even when many countries are opening up, more and more people are becoming sick and many are just waiting for another lockdown.
[The pandemic is] scary, and although freelancers tend to have it better as they would usually work at home anyway, they have to face some obstacles as well"
It's scary, and although freelancers tend to have it better as they would usually work at home anyway, they have to face some obstacles as well – whether it's a struggling client, mental health issues, or the closure of a favorite cafe, aka their writing temple.
It is not easy, but there's always a light in the tunnel, and we can use even the worst situation to turn it to our advantage. Here are the best ways to do so, and improve your freelance business during lockdown.
Be Sympathetic
People are struggling and you cannot forget about that.
Despite some treating the pandemic as nothing more than a bit of an unnecessary drama, some others are honestly scared, stressed, and face various problems revolving around COVID-19.
Understandably, you can be tired of constantly hearing about it or angry about clients no longer reaching out to you.
But while some businesses boosted their online presence, some others basically shut down.
Whether you are struggling or not, you should try empathizing with the people who do. It is not a situation anyone chose to be in, so getting upset with them in any way, for any reason, wouldn't be any help.
This is the time to show your clients, fellow freelancers, and whoever follows you on social media your support, and how understanding and compassionate you can be.
It will not only help to keep up everyone's morale during this hard time, but it will also show that you are the kind of person who can be talked to on a human level when needed.
Boost Your Social Media Presence
Another thing that you may give a bit of special attention to is your social media presence.
Right now, businesses are focusing on their digital marketing more than ever before. They are engaging, sympathizing, and looking for qualified people to boost their online visibility.
You can be that person.
The lockdown caught everyone by surprise and made them realize the importance of the internet. Business owners who've been already aware of it, now give their social media and websites additional love and appreciation, and the ones who haven't, now are starting to.
It's your big chance to shine. Show who you are and what you can do.
Spread the word about your services, connect with others, remind them about the awesome articles that you wrote, and how good of a social media manager you can be even for yourself.
Not only will you gain more followers, but potential clients in need of a good freelance writer may even reach out to you!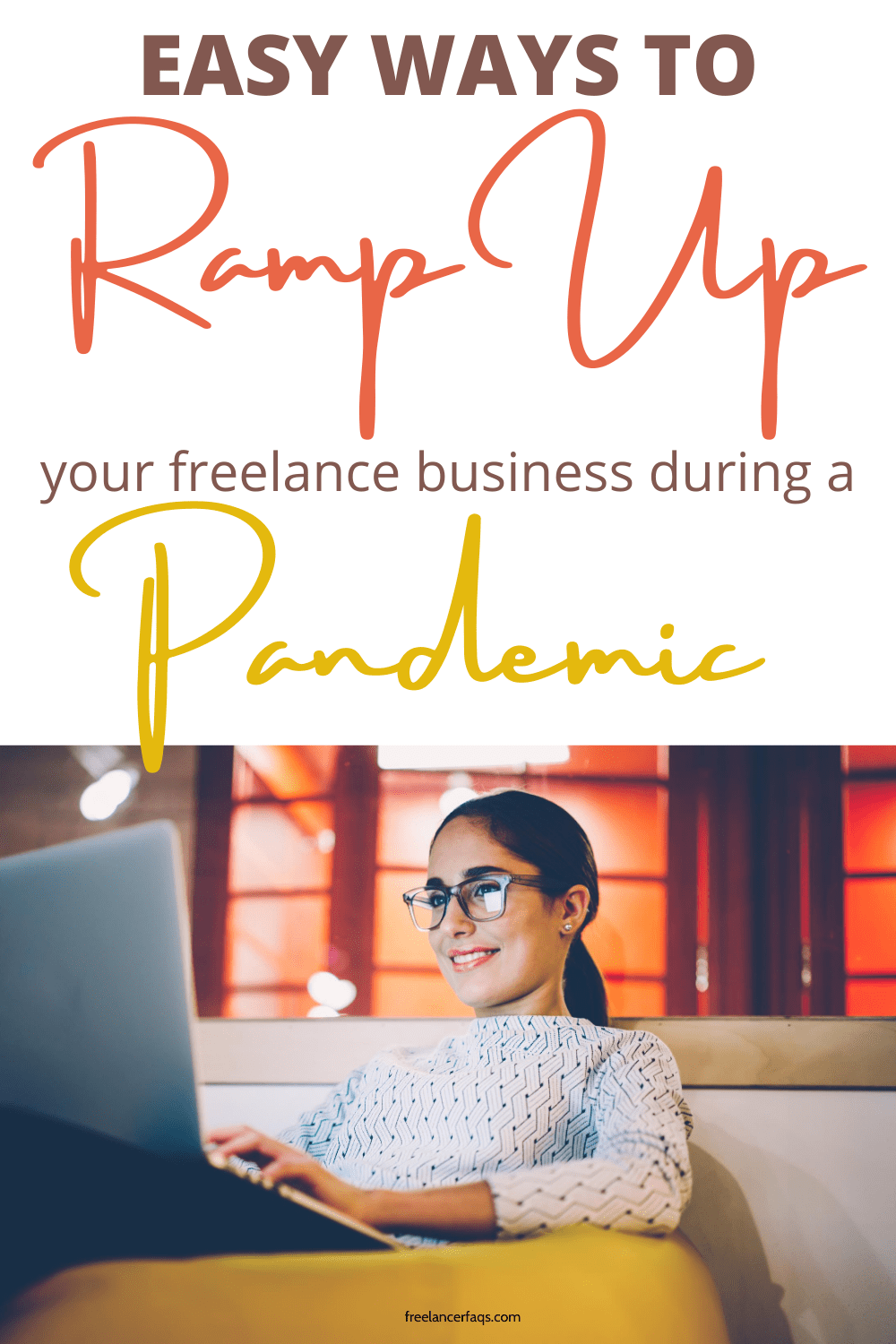 Reach Out to the Clients Who Need You (But Don't Know About it Yet)
And what if the clients don't reach out to you?
It's simple – you reach out to them!
Sit for a moment and think about all the businesses that may be struggling during these trying times.
Of course, some of them may have it easier than the others – maybe their activity is already fully internet-focused and the pandemic doesn't really make that big of a difference for them.
But there are also TONS of businesses that have been painfully hit by the situation.
You may help them!
Check their social media, do some research, and slide into their inboxes with well-written cold e-mails that may land you the job.
Don't think about it as using a troubled business for your advantage.
You are there to give them a hand and get them back on their feet. Your copies may be just what they need to bring new customers, even if they don't know about it yet.
Give Your Freelance Work a Makeover
The lockdown may also be a great chance to give yourself a fresh start.
If you are going for new clients and opportunities, you can think about giving your freelance writing business a complete online makeover as well as simply making some small corrections that you have been thinking about for weeks.
Maybe it's the right time to update your writer website, or start one from scratch if you haven't done that already?
Or maybe to give your static website a little bit of life by adding a blog?
Maybe it's the right time to explore deeper your niche or flip and change it completely?
Or maybe you should dig into a new social media platform that people have been recommending you joining for years?
Whatever that is, don't be afraid to step up your game and make a change!
Give Yourself a Break
And now, probably the most important of all – don't be too hard on yourself.
Many of us have a destructive idea of what we should be like during this lockdown. Focusing on work and expenses, preparing for the unpredictable future.
It's okay to be scared, but there's no need to put even more on your shoulders if you don't feel like it.
It's okay to give yourself a break.
And if you think that in no way that would benefit and improve your freelance business – you are wrong.
If you keep going against all the odds and all the small clues to stop that your body gives you, at some point, you will fall apart in some way or another. You will run out of energy, ideas, or you will fall into the endless cycle of procrastination.
Giving yourself a break when you need one and listening to your inner needs will improve your mood, your life, and your work in the long run.
It's okay to not be okay.
More Help During a Quarantine & Lockdown
Elna has a Youtube video all about what freelance writers should do during lockdown. Make sure to check it out and subscribe to her channel for more freelancing help!
And there you have it!
The lockdown, however scary, may serve as a great opportunity to seek connections, step up your game, and overall improve your freelance writing business!
Think about which one of these tips may benefit you the most, and don't be afraid to try to implement them into your business and life.
Comment below with which step you will implement!