As a beginning freelancer, you might be wondering what type of essential tools you need to run your business.
There are tons of blogs talking about everything you need as a freelancer, and sometimes it might be a little bit overwhelming.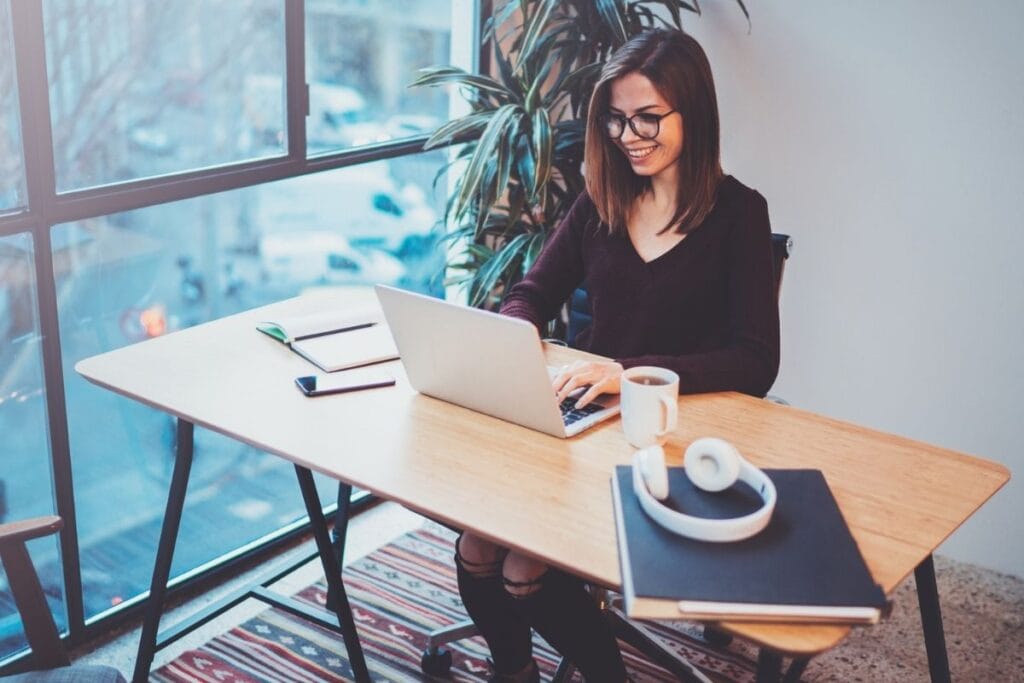 Still, not all [tools] are essential as a beginner, especially if you're not making any money yet.
Trust me; I get that. I was there once.
There are many tools and apps you can use to make your freelancing journey a little bit more bearable.
Still, not all are essential as a beginner, especially if you're not making any money yet.
Here are the essential tools for freelancers that are at the beginning of their journey.
All the tools I will discuss are free to use or have a free subscription, which makes them perfect for when you don't have any or barely have some income.
1. Canva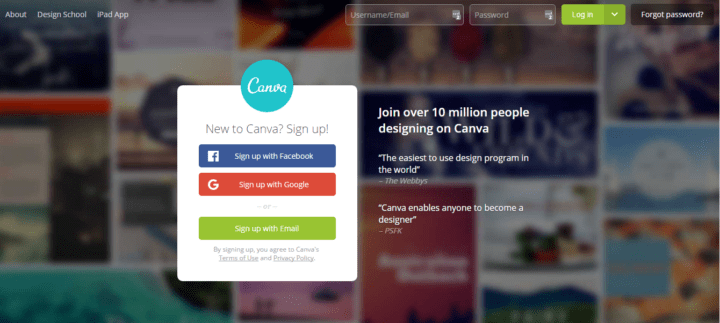 Canva is my best friend as a freelancer and blogger. Canva is a graphic design platform where you can make almost anything from eBooks to invoices to social media posts.
I have been using Canva since day one as a blogger and freelancer, and I love it.
You can use Canva entirely for free or get the pro-version. You can do a lot with the free version. I have used the free version for a very long time.
The pro version gives you access to more pictures, templates, and other features like a background remover. The background remover comes in handy when you want to place your logo on something without a background color, for example.
You can also use the pro images and templates in the free version, but you would have to pay for them, which is not the case for the pro version.
But the free version has a ton of images and templates you can use.
I use Canva mostly for the following: my pin images, contracts, invoices, book covers, Instagram feed pictures, and freebies.
2. Hello-Sign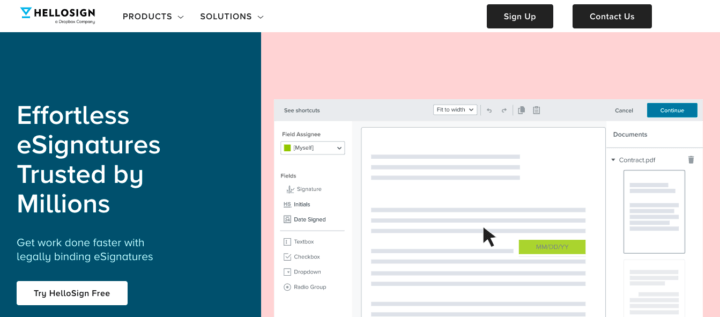 When you get your first clients, you want to make sure that all agreements are final and transparent for both of you. To make sure that everything is clear for both you and your client, it is always handy to create a contract.
You can create your contract layout easily with the before-mentioned tool.
While you could send your contract as a PDF file and ask the client to sign, I find it better and more professional to use the tool Hello-sign for the signing process.
With the free subscription of hello sign, you can sign 3 documents for free per month. As a beginning freelancer, this could be enough.
Once you get more clients and need more documents to be signed in a month, you can get the paid subscription. By then, you'll also have some more income.
What I like about this tool is that you can track your document. You can see if the client already received the contract and even if they opened it and looked at it. As soon as they sign it, you get it back.
3. Payoneer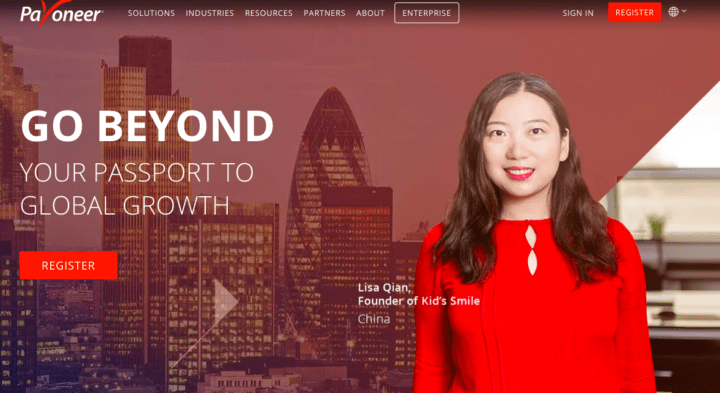 Receiving your payments is an essential part of your business. There are many ways you can receive payments, but I prefer Payoneer.
I come from a country where I cannot use PayPal.
A lot of clients use PayPal, but I am not eligible to use it to receive payments. So I went looking for an alternative, and I found Payoneer. If you are also in a country where you can't use PayPal, I highly recommend using Payoneer.
It is free to sign up and super easy to use.
I have used it for several clients and received my payments on time. The fees are also doable.
You only pay fees when you need to receive a payment, or if you want to remove your money and place it on your bank account in your country or make any other transactions.
However, if your account is inactive for 12 months, there is an annual fee of $29.95. You only pay this if your account is inactive for 12 months. So make sure to deactivate your account if you won't be using it anymore.
Payoneer also has an option to create an invoice for free. I prefer to make mine in Canva and upload it.
They also have great and very helpful customer service.
4. Grammarly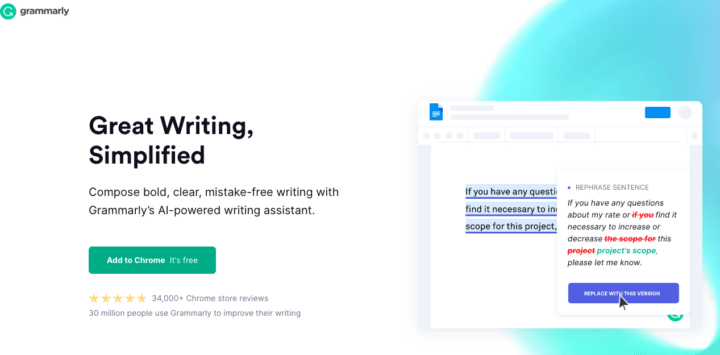 When you're writing emails, blogs, or other content for your business every day, you might miss some mistakes. It always helps if you have a good grammar checking tool.
Grammarly is a fantastic tool you can use to check your grammar before publishing your content online or sending your email.
You can use it for free as long as you like or get the paid subscription and get even more tips and corrections.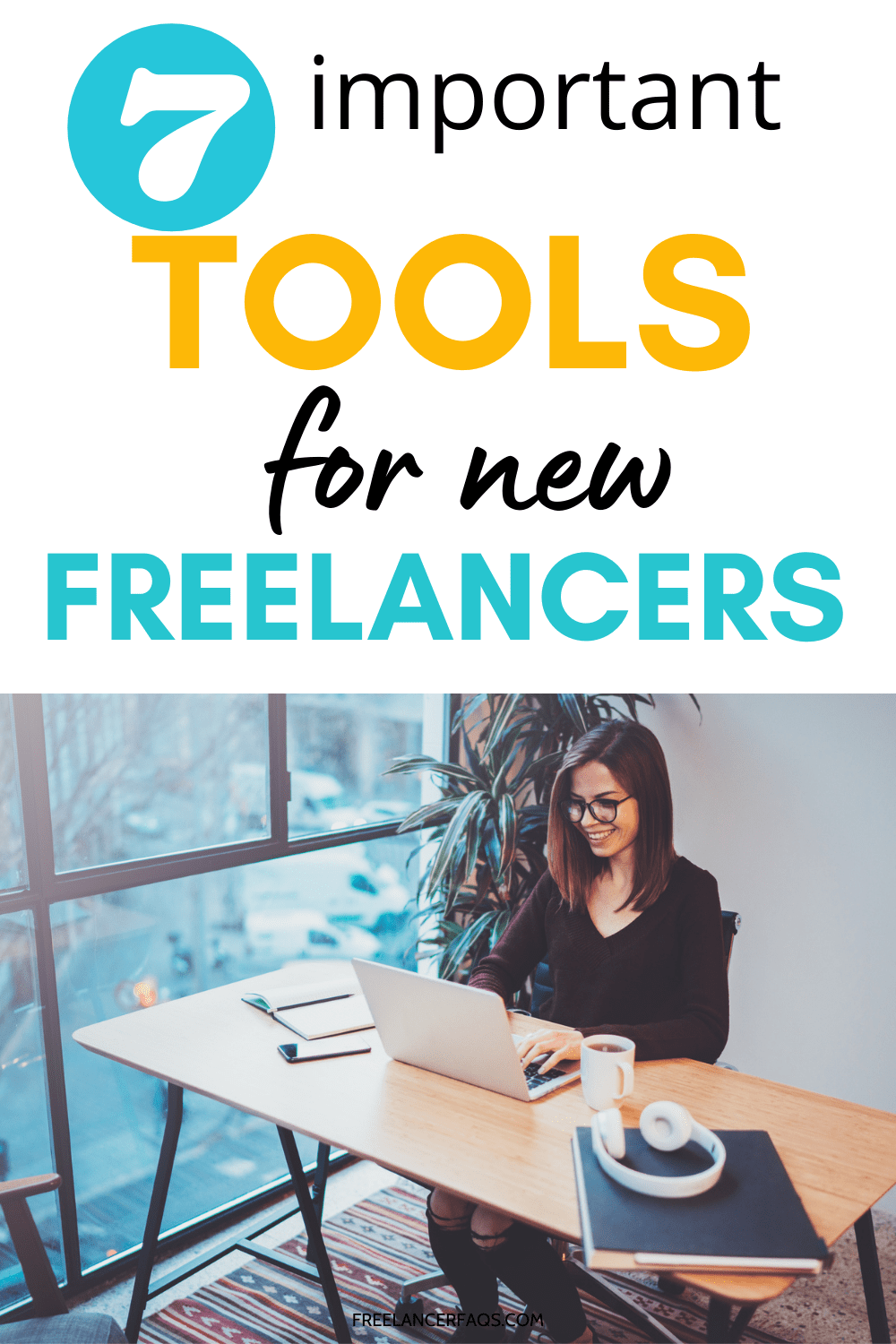 You can use it by placing your text in the app.
The app gives you several tips on where your mistakes are and how you can correct them. You can also use the chrome extension.
The great thing about the extension is that you can use it on any open tab in your browser where you are inserting text.
Besides checking my blog post for grammar mistakes, I also use it to check my emails before sending them and if my Pinterest descriptions are well written. I even use it to check if the text overlay in my pins in Canva is correct.
So you don't have to copy-paste everything if you use the extension. Using the extension can save you a lot of time.
5. Keyword Surfer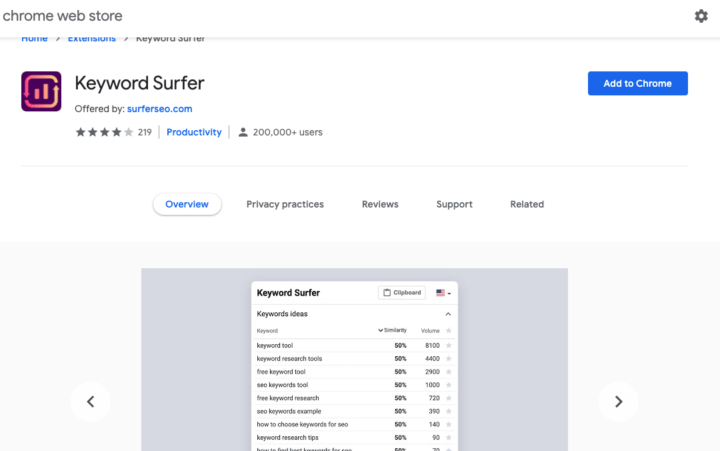 Whether you're writing a blog post, web copy, or other content that you want to have a good ranking for on search engines, you'll need to use the right keywords.
Keyword surfer is a free chrome extension that can help you figure out which keywords get searched often.
What I love about this extension is that once you install it, you're done. You just write the keyword or phrase you want to know about in a google search, and you'll see the monthly searched volume of this keyword.
You can choose for which country you would like to see the volume of your keywords.
Besides that, you get suggestions for other related keywords and keyword phrases and their estimated volume search per month.
You can also see the cost per click for a Google AdWords campaign for the keyword you're searching.
6. MailerLite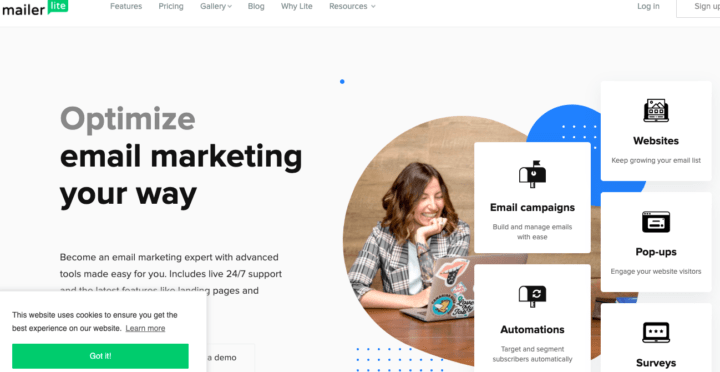 Growing an email list is one of the best ways to grow your audience as a freelancer. Having tons of followers on social media is great.
Still, the thing with social media is that if something goes wrong with the platform, you can lose many followers.
That's why having an email list is great. Having an audience that is interested in your product or service and that you can reach directly via email.
I use MailerLite for my email marketing. MailerLite is super easy to use and is very beginner-friendly.
I had no clue where to begin with MailerLite. After one or two tutorials, I understood everything, and I love working with it.
You can use MailerLite for free up to 1000 email subscribers and send 12000 emails per month for free.
If you get more subscribers and need to send more emails, you need to get a paid subscription, which starts at $10 per month.
Up to 1000 subscribers are great as a beginner as it takes time to grown an email list.
What I love about MailerLite is that you can have multiple groups for your subscribers, even with the free plan.
This is one of the main reasons I started using MailerLite instead of the previous email service I was using.
You can also build beautiful forms for free.
7. Microsoft Excel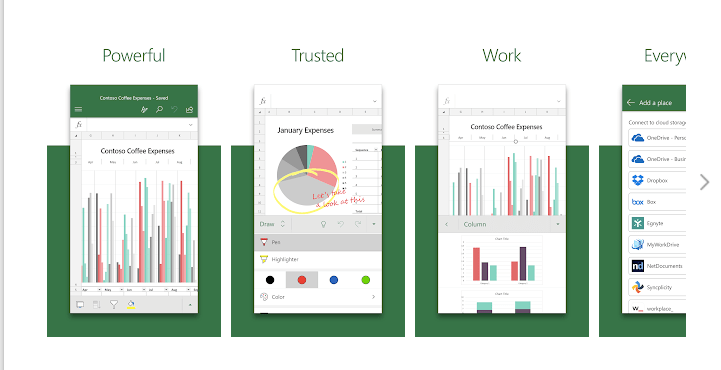 Microsoft Excel is really the simplest tool yet a beneficial tool I have used as a freelancer. I use the tool Excel for so many things!
I bet almost everyone has Excel on their computer. Even if you don't know how to use all the amazing things it has, you can already do so much with the basic functions.
But if not, they have an online version too.
I use Excel for so many aspects of my business. I use it to plan my blog posts, my social media posts, my Pinterest pins, and more.
Another great thing I use it for is to keep track of all my finances. I have a tab for every year, and I keep everything together.
And just like that, I have discussed the most essential tools for beginning freelancers. And the best thing about these tools is that you can use all of them for free!
Wrap Up
Don't worry if you don't have all the fancy and expensive tools many people are talking about when you're just starting.
Everyone starts somewhere; the important thing is where you go on from there and that you reach your goals.