It's hard to know where to begin as a professional writer. You simultaneously want to build a
professional website, create samples and pitch for jobs.
It can feel overwhelming deciding where to start.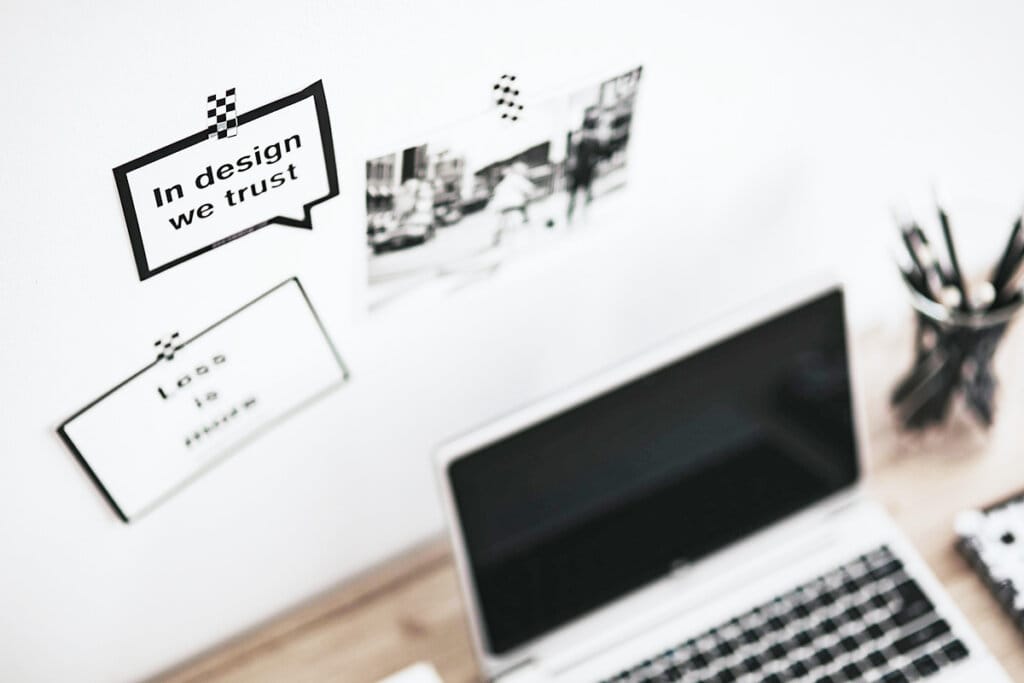 As a freelancer you simultaneously want to build a professional website, create samples and pitch for jobs. What to choose first?
You might be thinking – shouldn't I write something first?
Website building sounds like a huge chore, but it can easily be done in a weekend if you put your
mind to it.
You might put it off, thinking your priority should be getting some work published. But, a great-
looking website can engage and secure customers faster.
If a potential client can find you online, they will feel reassured that you are someone they can trust.
So, where do you start?
Choose a Business Name
Take time to think about your business name as a freelancer. You can simply use your name, or brainstorm ideas to create a new
brand.
Check your idea for a business name is available – If you need to add numbers or symbols,
it's better to think up a new name. No one will want to do business with
BestFreelancer724.com when they could choose Poisedpen.com
Keep things simple – don't go for a business name that is complicated or easy to misspell.
Customers will either never find you or, worse still, find your competitor.
Don't go too niche – If your business name is too narrow, it will limit your ability to grow
your brand in the future
Think about the domain extension (the end of your website address) and ideally keep to
.com as this is recognized worldwide.
Use a Business Email Address
Do you like sending money or personal information to a stranger online? Me neither. A professional
email address will help show your freelance business is legitimate.
Many website platforms will offer email addresses included with your package, so you don't
necessarily need to pay extra for one.
Avoid using personal emails such as Gmail or Yahoo as these can be off-putting to clients.
Choose a Web Host
There are so many web-hosting services available. You could spend days researching them all.
Or, you could look for an independent review of the main names and decide which suits you.
Key things to look for are:
A reasonable price – there are fantastic introductory offers available
Good reviews from customers
Reliability
Customer Support
WordPress – as so many companies use WordPress, it's handy to already be familiar with using it
To help you start your business website, make sure to check out Elna's tech-free post + video.
Don't Try to Do It All Yourself
You can spend hours/days/months playing around on WordPress to create the website of your
dreams. All you really need now is a functioning website as quickly as possible.
Stick to a simple WordPress theme and use it to build a functioning basic website. There are
thousands to choose from, so look out for ones recommended for beginners.
You can even use a page builder to do the hard work for you.
Check out ones like:
Elementor
Beaver Builder
Visual Composer
SiteOrigin
Divi
If you feel like a complete novice at website building, try using YouTube for fantastic beginner
guides. You can easily follow along and build your website following expert tuition.
Think of Branding
Before you type a single word on your sparkling new website, think about the professional image (or
brand) you want to show.
You can show your brand in your presentation:
Colours – choose a couple of main colours and a quiet neutral that will dominate your
website
Typography – decide on the main font you will use throughout, along with others for impact
Photos – use photos that are copyright free and make sure they are appropriate for your
website – simple is always best
Headshot – you are your brand. Use a smiling headshot to allow customers to put a name to
your face
Online Presence – build your personal brand by linking your website to social media
accounts.
Emulate But Don't Steal
Browsing the internet to see what other freelance websites look like, is time well spent.
Ask yourself:
What makes this website appealing?
How is it presented?
What would make me click the links?
Who is it written for?
How have typography and graphics been used to keep me scrolling?
These three websites all have great branding with a clear identity:

Use ideas and concepts that you love from other websites but remember to give them your own
unique spin.
Freelancers are a close-knit bunch and won't accept plagiarism.
Remember, everyone will have put as much effort into their website as you are putting into yours. It's great to be original.
Use a Minimum Number of Pages
Some websites go to extremes with drop-down tabs and sub-menus. To create an effective first
website, keep it simple.
You will need:
A Landing Page – this is your homepage, where your customers will visit first
An 'About Me' Page – don't be fooled by the name. This isn't about you but about how you
can meet your customer's needs
A 'Services' Page – your chance to showcase what you can offer your clients
A 'Contact Me' Page – this is where your customer can contact you
Make sure every page has a prominent 'Call to Action' button that links to your contact page.
Every sentence must be focused on your potential customer. Keep your words simple and snappy;
don't waffle on about the years you've spent nurturing a passion for writing.
Pages you will probably include in the future:
A Portfolio – samples of work and links to the writing you have published
Testimonials – wait until you have something decent – no one will be convinced by a review
from someone who shares your surname or your best friend on Facebook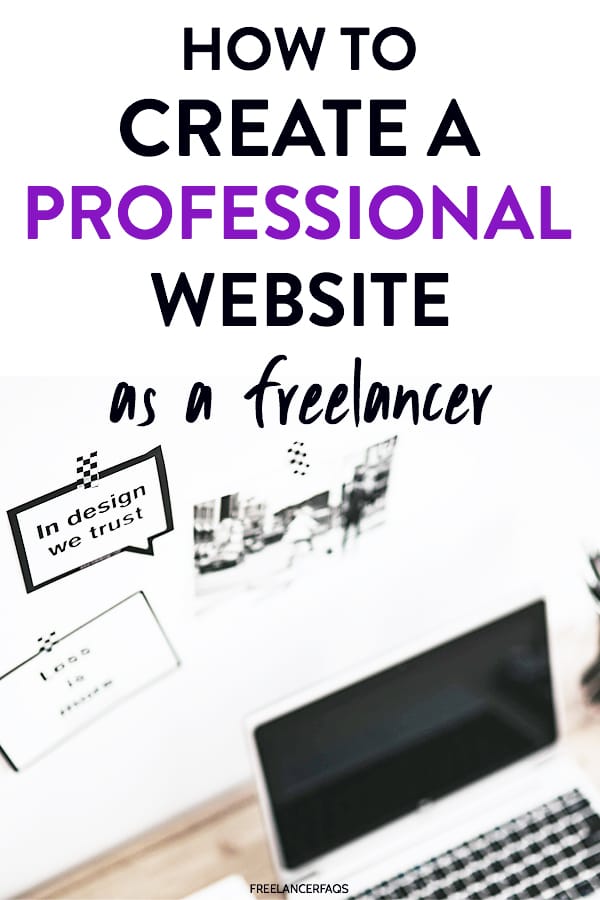 Do I Need a Blog?
You will need a blog – but not yet.
To blog or not to blog is a long-argued question amongst freelancers. To become a professional
writer, a blog is an easy but time-consuming way to showcase your work and grow a loyal audience.
If you already have a blog, you can easily link it to your writer's website.
If you don't, focus on building your website first.
You can add a blog to this site in the future.
My Website Looks Amazing!
Fantastic! You've created a professional-looking website that customers will remember and trust.
But…
Have you looked at it on a mobile device?
Chances are, your website will need tweaking to display properly on a tablet or mobile phone. Take
the time to check your website on different devices to ensure it looks great to everyone who sees it.
Don't Make Rookie Mistakes
Check for simple grammatical and spelling errors. These will immediately put off potential customers
and make you look amateur.
Grammarly is a great free tool to use for basic proofreading.
The single biggest mistake you can make is to jump on to every gimmick you can find. Keep your
page simple, polished and professional to have the best impact.
Manage your time effectively. Your website will suck up all your time if you don't put some
parameters in place. Allocate time for it, and don't forget your wider goals.
Make Your Portfolio Work Harder
When you're ready to add a portfolio of work to your website, don't start from scratch.
Every piece of writing you craft should work for you:
Write a small range of samples but make them the best things you've ever written.
Create short samples – make an extract for a longer article to showcase your style, without
having to write thousands of words (If your article is, 10 Reasons People Unnecessarily Visit
Their Doctor, you only need to write the first 3 reasons in your sample)
Link your published pieces to your portfolio
Rejected articles can still be self-published using Medium or Contently if you don't think you can re-pitch them elsewhere.
Create PDFs of samples and add them to your portfolio using Google Docs
Invent a business to create work for, add it to your portfolio and use it to pitch to similar companies
Time to Take Action
If you've made the decision to become a freelance writer, building a website is one of the key steps
you will take.
Remember to:
Keep it simple and well-organized
Build the minimum pages necessary
Use help guides and YouTube videos if you need help to get started
Allocate time in the future to update and improve
What is your plan for building yourself a website?
How do you think it could positively impact on your work?
Figure Out Your Business Plan & Become a Successful Freelance Writer!