10 million jobs in the creative industries were lost in 2020 due to the Coronavirus pandemic.
Endless lockdowns meant freelancers worldwide had to find a new futureproof career. Fast.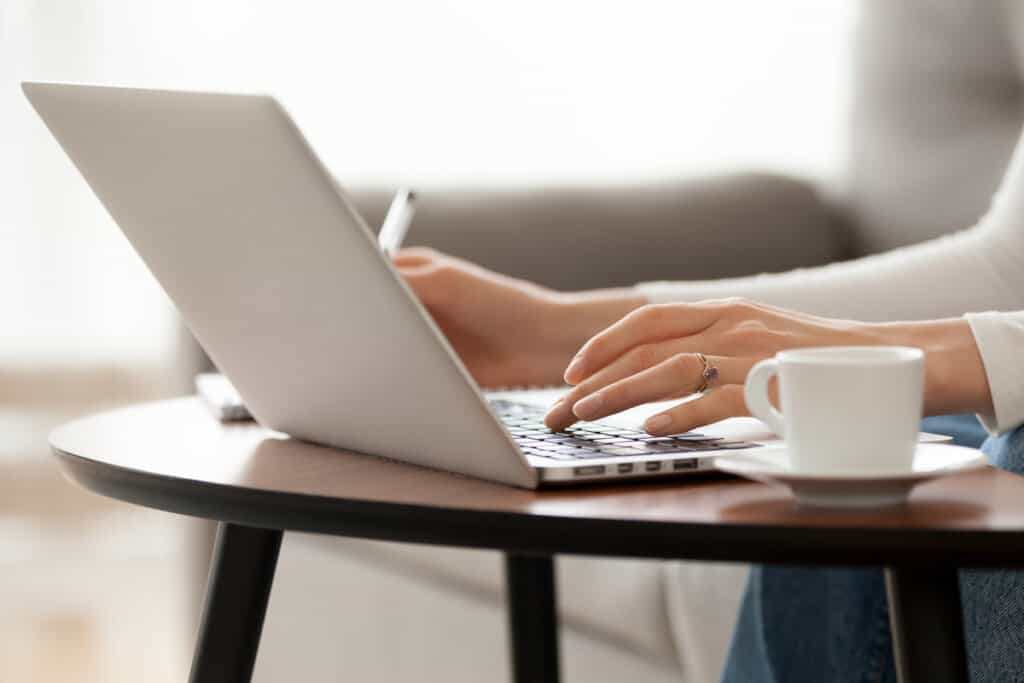 People in the creative sector have many transferable skills. One form of digital marketing is a perfect fit for the creative freelancer – content marketing.
I was one of them. I was working in the TV industry as a Producer.
Shortly before the pandemic hit, I decided I wanted to focus my creative energy elsewhere.
After 20 years, it was time for a change.
Covid 19 forced me to make that change a lot sooner than planned.
And I'm not alone.
With the cultural sector in crisis, more of us are deciding to start over.
A massive 60% of workers plan to make job changes since the outbreak.
But saying goodbye to a lifelong profession isn't easy.
Even when you know it's time to get out.
Until I realized this one thing that changed everything.
People in the creative sector have so many transferable skills.
And one form of digital marketing is a perfect fit for the creative freelancer –
Content Marketing.
Read on to see why it's such a good match for the creative freelancer and how to use your existing skills and experience to find a new vocation.
So How Can a Creative Freelancer Find Out if Content Marketing is Right for Them?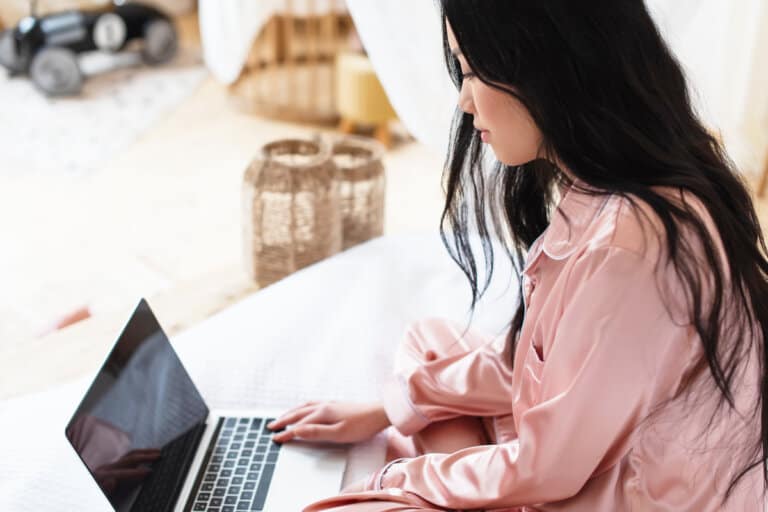 I'd been dreaming about becoming a creative freelance writer for a while. But doing zero about it. I signed up for Elna Cains' free 6-day email course, 'Get Paid to Write'.
The course gave me a lot of great advice but I was still having problems.
While trying to build my writer's website on Bluehost I completely stalled.
I decided to finally take the plunge and buy the paid course Write Your Way to $1k which led me to where I am today in my writing career.
When making a career change, you need to look at your work history, interests and life experience.
You have to drill down to find the answer to 'What should I do next?'
That's when it finally clicked!
The Creative industries are evolving.
No TV show I ever filmed was the same. But they did all have one thing in common.
They only worked when we connected with people.
The people who I needed to take part in our shows and be onscreen
The people running the websites and socials that I needed to make our program visible
And of course, the viewers
I grew those viewers by creating more traffic and generating more leads.
Viewers=Existing and prospective customers.
Writing, storytelling, researching, promotion, interviewing, video production and project management.
These are skills that I have years of experience in.
And so many other creatives freelancers will as well.
That's why I decided to specialize as a content marketing writer.
What Is Content Marketing?
Marketing can conjure up pictures of men in dark suits sitting around writing on a flip pad.
It's their job to come up with ways to sell us products via billboards and TV and radio ads.
Neil Patel describes digital marketing as:
"The act of selling products and services through channels such as social media, SEO, email, and mobile apps. Digital marketing is any form of marketing that involves electronic devices."
Content marketing is a type of digital marketing.
This type of creative freelance content comes in many forms.
Blogs
Videos
Newsletters
Social media posts
Graphics
SEO
Copywriting
ebooks
Templates
Podcasts
These are some of the material you can use as part of a content marketing strategy.
They can do one of two things.
They can educate or entertain the audience. Some may do both.
Does a business updates its blog, create social media posts and send well-crafted emails?
That's the foundation of content marketing.
That blog you follow or newsletter you signed up for is not just trying to sell you something.
Its purpose is to generate interest in the products and create brand loyalty to that business.
And then sell you something.
Here's An Example
Picture a business.
Now imagine that business is a teenager at high school. They have friends. They make decent grades. They might get a date to the prom.
But they want to be more popular with their classmates. They want to be Prom King or Queen.
But we all know that will never happen if you have to ask people to notice you. It doesn't work.
This is where content marketing comes in.
Done well, it will transform this teen into the most popular kid at school.
Now imagine that teen is you.
You'll be seen at all the best parties
Your peers will finally sit up and take notice
Your competitors will know who you are
People will be flocking to follow you on social media
Why? Because you will have built an authentic, engaging brand.
Content marketing uses several types of creative freelance content to give the audience something engaging. Not just a message to "Buy This."
What Are the Different Types of Content Marketing?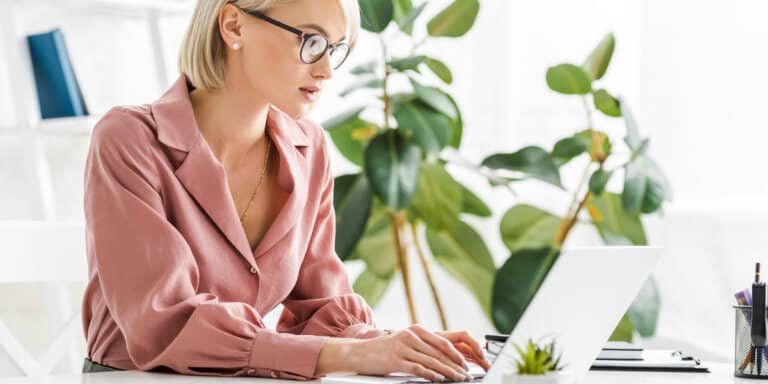 Here is a more in-depth look at five types of content marketing. As a creative freelancer, you'll have skills that cover them all.
1. Blog Posts
Seems these days everyone is a blogger. Guilty! *raises hand*
You're reading a blog post right now and a lot of things we browse online will fall into this category.
Blog posts include:
Industry news and insights
Checklists
Tutorials
Interviews
How-to guides
Expert advice
As part of a content marketing strategy, a blog is usually educational. It teaches us something.
Here's an example of a blog post I wrote.
It has the key elements that according to SmartBlogger, a good blog needs.
Craft a Great Headline That Readers Can't Resist
Write an Introduction That Grabs and Seduces
Deliver Advice That's Easy to Consume and Impossible to Ignore
Close with a Motivational Bang
2. Email Marketing
How many emails do you get from businesses or services that you immediately delete?
A good content marketer writes emails that grab the reader from the headline.
An email newsletter for your service users is a great way to build your subscriber list.
Every time you provide valuable content they'll assume you only provide valuable content.
This means they're more likely to follow your socials, visit your website and sign up for paid services. A great way too to build brand loyalty is to give your audience something valuable and useful for free!
Here's a great example of an email marketing campaign resulting in the sale of a product.
When I decided I wanted to be a content writer my research bought me to this site, Elnacain.com.
And what did I find on the landing page?
A completely free email course to help me become a freelance writer in 6 days! I also received regular newsletters.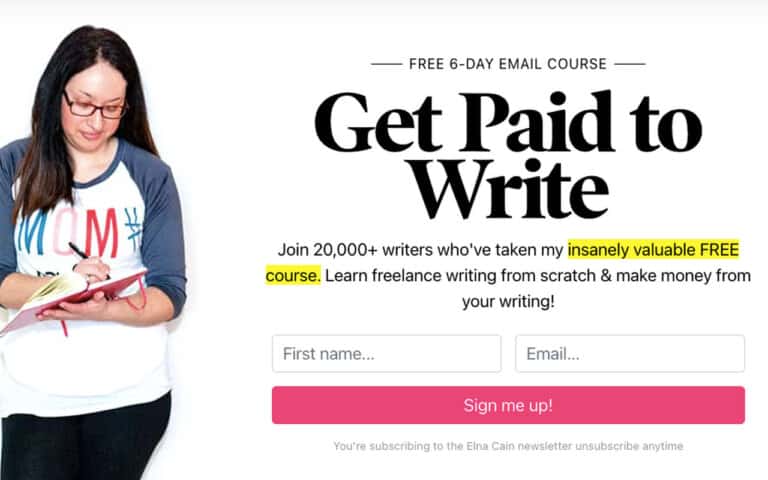 It was valuable.
As I started my journey towards writing for a living, I stayed engaged with Elna's brand.
I looked less at competitor sites.
Later I was converted to a paid customer when I signed up for the Write your way to $1K course.
Why?
It was clear the business and its owner had a genuine interest in what they were putting out there and it kept me coming back.
Because I received valuable content for free, I assumed something that costs money would be amazing.
And it was.
3. Case Studies
The term 'case study' can bring to mind a boring, academic document. Not something you'd enjoy reading on the internet for 'infotainment.'
In content marketing, case studies are examples of when your services have been effective.
It's an in-depth look at a when a client succeeded with your product.
By including client testimonials you highlight the value of the product or service used. Another way to write case studies is to tell a story that entices other websites to to feature it.
A great case study will:
Show off what you're doing right
Create niche-specific content
Highlight your competitive advantage
Build trust and authority
4. Infographics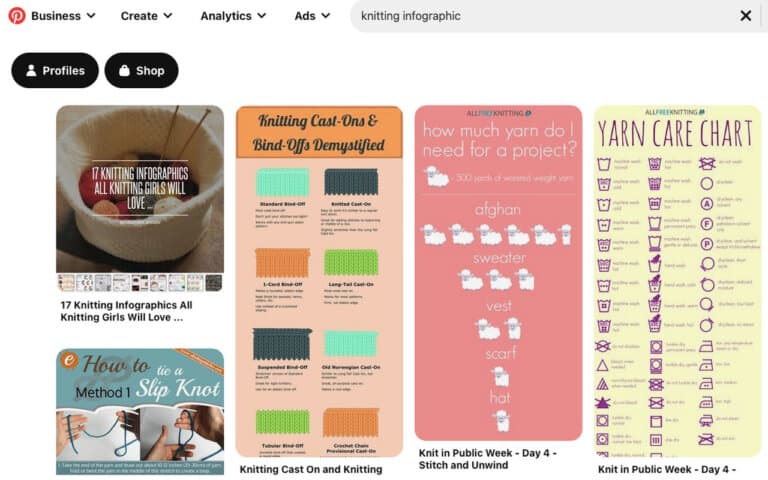 Did you know that infographics are also among the most shared content online?
And that 84% of those who use infographics to market their business say it works?
Infographics are huge online and also among some of the most shared content. They have a great reputation for delivering.
They can give the audience a lot of valuable information in a format that makes it very easy to take in and retain. Because of their aesthetically pleasing style, they are extremely shareable.
Here's a great example of an infographic featured in this article by Canva.
5. Videos
Video is not just about funny cats.
It's one of the best ways to give your audience a taste of what a business or client is doing.
According to Social Media Week, by 2022, videos will make up 82 per cent of all online traffic.
Viewers say they take in 95 per cent of a message when watching a video. A massive 92 per cent of mobile users share videos with others.
How can you not be using video as one of the main weapons in your arsenal?
A good video is valuable.
It can show the viewer what you stand for as a brand
Share information and news on an interesting event
Offer some valuable information such as a 'How To' guide
The more the viewer knows about all the great things you are doing, the more likely they are to stick around.
So What Skills Do I Need To Be a Content Marketer?
We've covered what content marketing is and detailed some of the types that you've probably already been doing in your field.
Being creative isn't just about having ideas. It's about telling a story and bringing that story to life. From start to finish.
Content marketing is an entire strategy.
It's a belt and braces approach that produces real-life results.
Here are some of the skills required.
1. Writing
Ok, we'll kick off with an obvious one.
Clear written communication is essential for success. It creates a lasting impression of who you are.
In my old life as a TV producer, one week I'd script dog puns for a kid's show. The next, a Facebook call to action for a property series.
Newsletters. Videos. Blogs. Interviews. Social media posts. Emails.
You name it, I wrote it!
Make the Move: If you have a background in the arts, you'll already have experience in writing. Different types of documents, in different styles, for different audiences.
If you can take a dry piece of information and make it more interesting and easier to read, then you can write a blog post.
2. Communication
Anyone working for a creative enterprise knows it's not just what you say. It's the way you say it.
You have to be able to persuade people. Difficult conversations are par for the course.
As a TV producer, I had to have a lot of these conversations.
With contestants on game shows, we suspected of cheating. Upset children that haven't won the prize and are about to burst into tears on live TV.
You have to be good cop, bad cop and sometimes both.
And good communication is about listening too. Not waiting for your turn to talk
Make the Move: Content marketers persuade, listen and provide subject matter that, well, matters.
How do you provide content that the audience wants?
Do polls on social sites. Ask questions in your newsletter. At the end of your blog posts.
These are all techniques to help you listen to your audience.
3. Multi-Tasking
Cultural projects are always changing. Artistic goals evolve and grow. But one thing remains the same.
It should have been done yesterday!
So if you work in a creative industry then you're already experienced in multitasking.
On average day filming you could find me:
Counselling co-workers who were in floods of tears
Fixing a photocopier that last fulfilled its potential in 1998
Convincing an Olympic gymnast to wear more clothes during a world record attempt
I even had to roll my sleeves up and paint a ceiling on a makeover show once.
Make the Move: Content marketing is a multi-platform business. You're wearing different hats daily. You're a storyteller, a producer and a data analyst all rolled into one.
You're dealing with multiple clients. And you're tailoring content for audiences who are consuming it via a range of channels.
You've got this.
4. Problem-Solving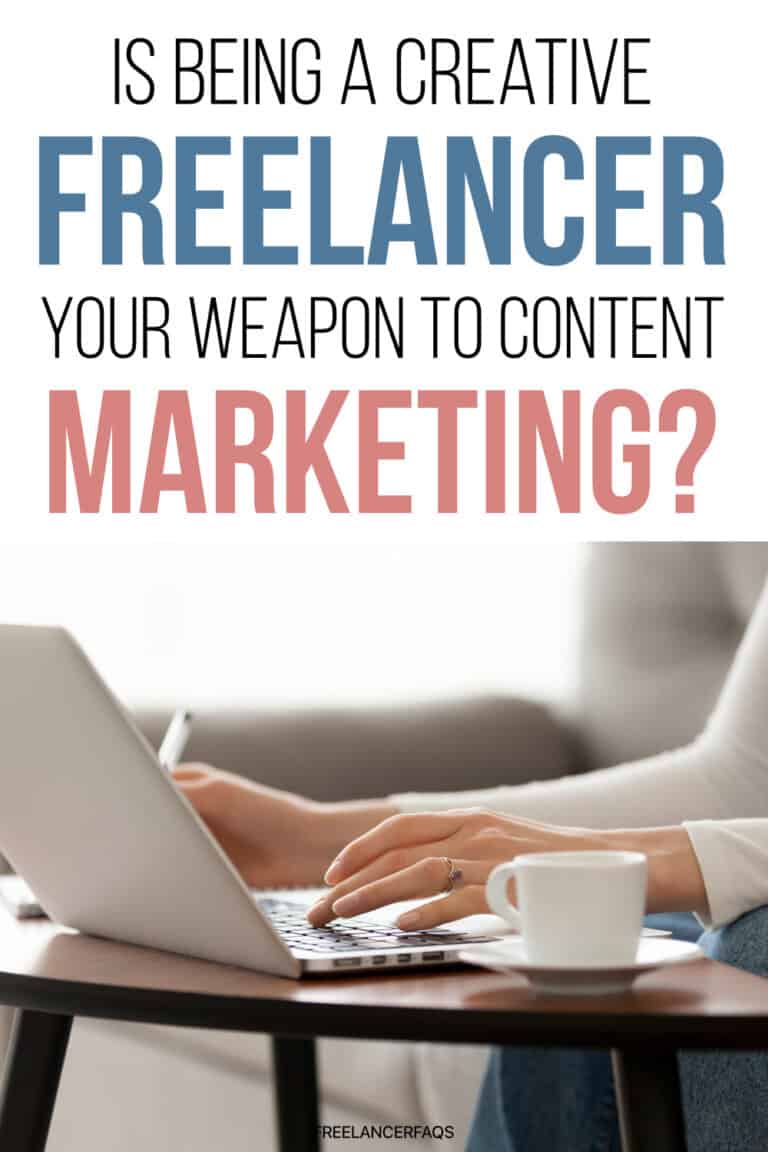 In high-pressure environments, it's important solve problems quickly. And in TV there is a lot of pressure. And a lot of problems.
Requests can range from the unreasonable to the downright breathtaking.
Can you pop out and buy some socks for my boyfriend who has turned up on set uninvited? And the socks have to be 100% cotton. No elastic.
And it's 7 pm in the middle of nowhere.
Problem-solving is coming up with creative solutions.
Make the Move: Content marketing is problem-solving. The problem? Not enough people buying your product or using your service.
If you can:
find someone a gluten-free pizza with no cheese
watch them discard it after one slice
keep a smile on your face
You can come up with creative ways to drive more traffic to a website.
So now you know what content marketing is and some of the transferable skills required, does it sound like the right fit for you?
Remember, when you make a career change, you are making a bold move.
As you move forward on your freelance journey, give yourself a much-deserved pat on the back.
What creative roles and skills do you think would make a great content marketer?