Do you struggle at times when you're abroad from saving on anything from the hotel room or vacation house to choosing whether to eat out or not?
You haven't gone out to enjoy your time wherever you are, yet you find you are already just about over your budget!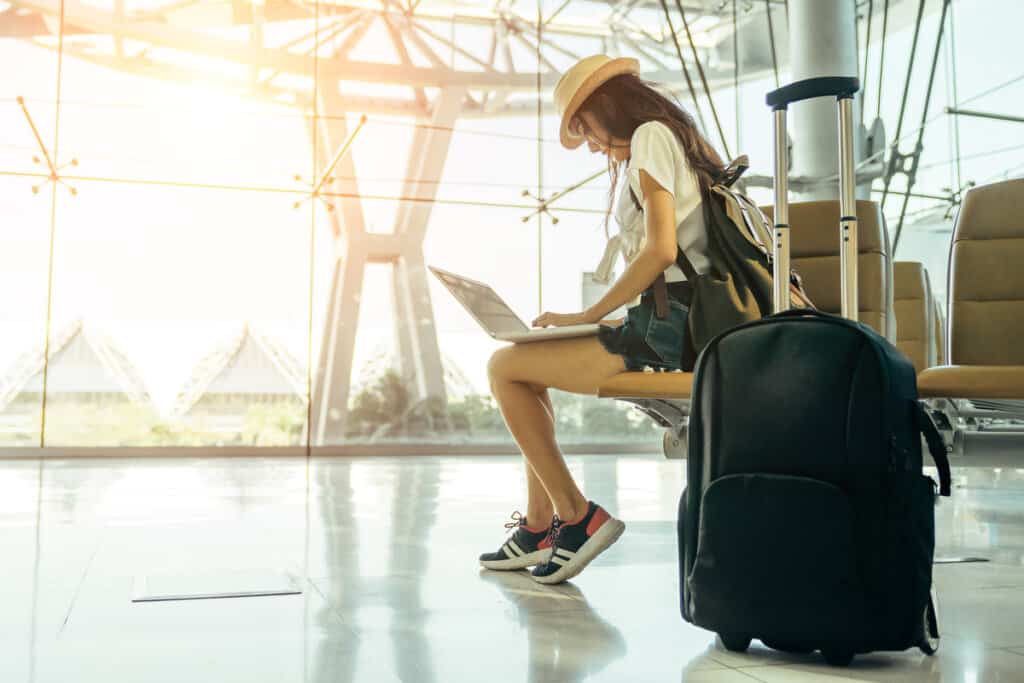 Ugh!!
Well, allow me to share some tips and tricks to help you save on your time away from home while you work, and, of course, lounge every so often.
Living as a digital nomad can be both enriching and rewarding as you trek across the globe and fulfill a lifelong dream, although trying to figure out the aspect of budgeting while traveling abroad can be a huge deterrent for some.
Plan to Budget
The first thing you should do before going away is to plan and budget in advance.
It is vital to develop an extensive travel budget that accounts for transportation, accommodation, meals, and unexpected occurrences. Conduct thorough research to compare prices and identify economical options.
When planning your trip, it's essential to prioritize your spending. Start by identifying the aspects of your trip that are most important to you and allocate your budget accordingly.
Determine which experiences or activities you value the most and focus your resources on those.
By doing so, you'll be able to make the most of your trip and create unforgettable experiences.
Remember that the best airline for staying within your means may vary depending on your travel preferences, destination, and schedule.
Travel During Non-Peak Periods
Always compare different airlines and take into consideration your specific needs as a traveling freelancer before making your decision.
Consider traveling during non-peak periods or weekdays to take advantage of lower costs.
Make the most of technology by leveraging travel apps and websites to find competitive deals on flights, hotels, and car rentals.
Employ price comparison tools to identify the most budget-friendly choices.
Research discounts and promotional offers best suited for freelancers or digital nomads.
Try an Airbnb
Go with reasonably priced lodging, and maybe consider other abodes like Airbnb, hostels, or guesthouses, which are often more budget-friendly than hotels. Search for extended rentals if your schedule requires you to stay in one place for a longer duration of time.
Haggle for rates, especially for extended stays, as some hosts may offer discounts. Schedule around the fact that you work remotely.
Be certain you have a reliable and cost-effective internet connection no matter where you are and travel to.
Consider shared workspaces or shared offices as an alternative to expensive cafes or hotel lobbies. Utilize the free Wi-Fi available in coffee shops, libraries, or public foyers.
Balance Home-Cooked Meals with Native Cuisine
You can save money on food by choosing accommodations with a cooking area to prepare your own meals. This is often more affordable than eating out.
Purchase groceries at local markets or discount stores to save on the cost of food. Indulge every so often in native cuisine, though attempt to balance it out with home-cooked meals to be more cost-effective. Consider seeking out nearby restaurants or food stands that offer delicious and reasonably-priced traditional dishes.
When searching for flights, it's a good idea to seek out airlines that provide competitive pricing and often offer promotions or discounts for frequent travelers.
Always Check for Deals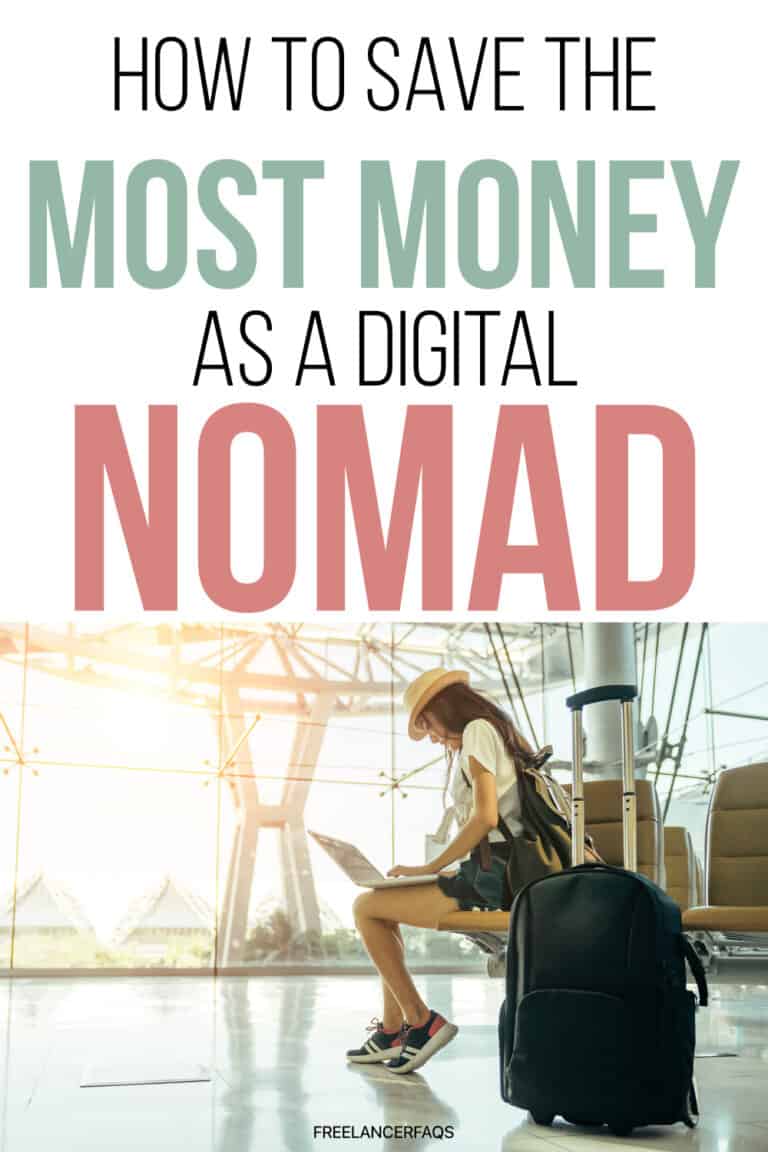 Make sure to keep an eye out for flash sales or special deals on their official websites.
When booking your flights, it's important to check the baggage policies of each airline. It is advisable to avoid exchanging currency at airports or hotels as they tend to charge higher fees.
Make sure to review the baggage allowances and fees to avoid any extra costs, especially if you tend to travel with equipment or work-related materials.
Having access to Wi-Fi during flights is essential for digital nomads.
Fortunately, some airlines offer in-flight Wi-Fi, which enables you to stay connected and work while traveling. When selecting an airline, it's a good idea to consider its booking flexibility.
Look for airlines that allow for free date changes or cancellations within a certain timeframe. This can be especially helpful for freelancers who may need to adjust their travel plans at the last minute.
Join and utilize reward programs offered by airlines, hotels, and credit cards. Collect points or miles that can be exchanged for or counted toward free travel in the future.
Use Credit Cards with Rewards and Cashbacks
Use credit cards with rewards and cashback offers, but be cognizant of overseeing your credit responsibly. To avoid overspending, it's important to decide on a daily spending limit and stick to it.
Throughout the day, keep track of your expenses to make sure you're staying within your budget. This will help you make mindful decisions about your spending.
Use Public Transportation
Choose transportation services that are budget-friendly and don't break the bank. Whenever practicable, utilize public transportation instead of taxis or rental cars.
Explore cost-effective transportation alternatives like local buses, trains, or ride-sharing services. Consider walking or cycling in cities with sound frameworks to save on expensive transportation.
Go With Free Events
When planning your trip, consider seeking out free or low-cost activities and attractions in your destination. Many cities offer options such as parks, museums with discounted admission, walking tours, or public events that can provide enjoyable experiences without exceeding one's financial capabilities.
To fully enjoy your trip on a budget, connect with locals or fellow travelers from the community. Engage with them and ask for insights and recommendations on affordable yet enjoyable experiences.
They may have valuable tips or suggestions that can help you make the most of your budget.
It is crucial to maintain discipline and flexibility when it comes to your spending.
Make Necessary Adjustments to Your Budget
If you notice that you are surpassing your budget, it is essential to make the necessary adjustments. Be open to making compromises or trade-offs to ensure that you remain within your financial limits.
There's a lot to consider when traveling as a freelancer.
Depending on where you go and how you get there, achieving a balance between financial responsibility and adventurous exploration as a traveling freelancer is imperative.
By adhering to a cost-effective budget, utilizing technology for cost-saving opportunities, and making wise choices regarding accommodation, dining, and transportation, freelancers can enjoy rewarding experiences without splurging.
Embracing travel rewards, seeking out budget-friendly activities, and staying disciplined yet flexible in spending will empower digital nomads to travel the globe freely while maintaining financial stability.
Cultivate the art of low-cost travel, unlocking a realm of exciting possibilities without compromising your financial stability.
Ultimately, with smart financial strategies, freelancers can embark on memorable experiences with peace of mind.