Did you realize how much time your freelance business would take up beforehand?
I'm guessing you probably tallied up the number of hours you'd have available to spend on doing your core business, whatever that may be.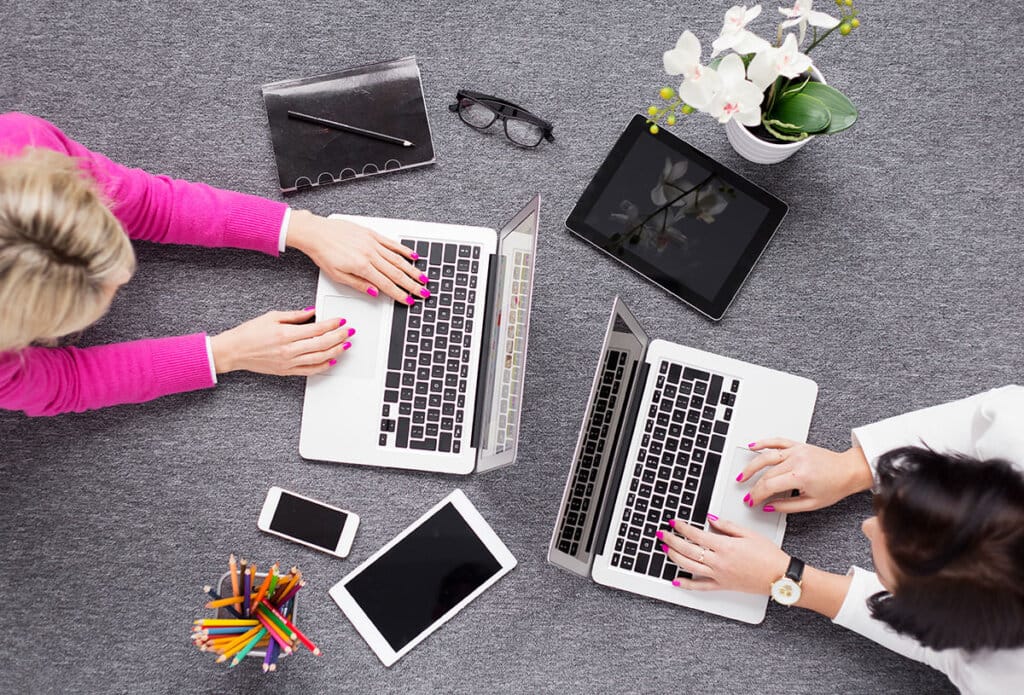 Did you realize how much time your freelance business would take up beforehand?
And you set up a website which may have taken longer than expected with the plugins, Mailchimp and other programs to make it work its very best.
You thought about the bookkeeping but until you started landing freelance writing clients it was not that important, right?
You sent out pitches, and your business took off!
First of all: Congratulations! That's a major first step.
Exciting, fun and more work than expected?
Now you have to upload those optimized posts with great images that needs a little retouching, resizing and your title. The website needs to be maintained; you research your posts, take care of bookkeeping and keep track of your social media.
And you're starting to feel the limitations.
What if you could off load some of the work? If someone could take care of the necessary but time consuming tasks that eat up lots of your time?
Prepare
Before you look for the answer outside of your business first make sure you have done what you possibly can to make sure your time is being spent as efficiently as possible.
'Despise inefficiency ..and don't do everything yourself… eliminate repetitive and routine tasks.' Robert W. Bly.
Tim Ferris author of The Four Hour Workweek has some advice on how to do so:
Eliminate before you delegate. Never automate something that can be eliminated, and never delegate something that can be automated or streamlined. Basically, don't lose time or money over something you can get rid of to start with.
Refine rules and processes before adding people. The cleaner and leaner you can make any task, the clearer and more straightforward it will be to finalize them. If there is nothing more to refine only then you should look for hired help. Why for example would you spend hours trolling the internet to find names and contact information to a list of people that could be obtained for a minimal sum in the shortest amount of time through your local government? Time vs money.
Each delegated task must be both time-consuming and well-defined. As per the example above, if it's that easy to obtain information, you shouldn't pay someone else to do it for you. Having someone find a number of helpful quotes and background information on a post on 'the project management triangle' you're working on however, is both time-consuming and well-defined.
Get your business as lean and its tasks as well-defined as possible first.
Now are you ready to outsource? Well, that depends.
One of the reasons you probably started to think about outsourcing is the time factor. So what do you need to consider?
Time
'You're ready to start outsourcing 'when you're working as many hours a week as you want to be, yet are not getting everything done you want to get done.' Robert W. Bly .
Brent Jones recently wrote in his post on BloggingWizard
You can't do it all on your own… even if you are willing to work 24-7.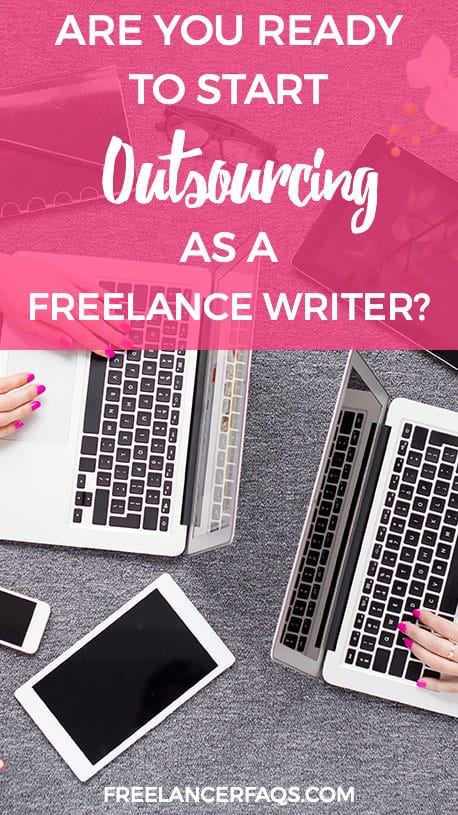 Cost
Of course this is dependent on where you are with your business right now.
Brent Jones said,
Avoid spending much — if anything — until you have a steady income, however much that may be,' and 'only invest $1 if it will bring you a return of at least $1 on your investment.'
Jeff Shore says he'd,
Never bring anyone on board unless, by doing so, I can specifically anticipate gaining twice their salary in new revenue. …Get absolutely zealous about revenue! It's the fastest way to success and will change your world.
And Robert W. Bly wrote,
To affordably retain an assistant, your hourly income should be at least two or three times what the assistant charges. If you pay $10 an hour, you should be making at least $20 an hour.
The common thread: consider hiring someone when you earn at least 2-3 times what they will cost.
But:
What if you despise what you need to do?
Ashley Gainer's approach to outsourcing is 'two-pronged:
Outsource the stuff you hate doing.
Outsource the stuff you don't know how to do.
To her there is an emotional factor too: 'There needs to be the fiscal factor — I need to be making money, not losing it — but there's also a huge emotional factor for me. So if I'm outsourcing stuff I don't like, and I'm only coming out a little bit ahead, that's a total win for me because I am so much happier and I'm not losing money, either.
This is where it gets difficult to answer the question whether you should or should not outsource: what if you simply lack the skills or they take you way longer than you'd like?
You should outsource what you don't know or can't do. But what if you can't afford to do so?
Mridu Khullar Relph in her post 25 things you should probably outsource on the Freelancer says,
Freelance creatives typically suffer from two main business maladies: The Superhero Syndrome ("I can do this myself") and the Scrooge Strategy ("I can do this myself for free.").
You may be a solopreneur, but you don't have to be an overworked one who does everything by yourself.
You will have to weigh your options: invest a little first, for instance to have a well working and optimized website, so you can hit the ground running? Or set it up yourself, learning the ropes along the way but spending more time doing so?
Time or money will both in different ways impact what quality you can deliver at any point in your freelance journey. This is something you know best.
So
To recap; outsource when:
You have made your business as efficient and streamlined as possible
you are working all the hours you can and yet can't do everything you want to,
the task is something you can't do or hate to do and
you (are able to) make 2-3 times that what your future help will earn
What to outsource?
Maybe you realize you're ready to outsource, you have streamlined your tasks and now you're going to find your very first employee. What services or tasks will you outsource?
Here are a couple of ideas:
social media management,
data entry,
WordPress blog post uploading and formatting.'
Images,
web stuff,
bookkeeping
ghostwriters for your business
answering email
travel arrangements
calender management
research
proofreading and first edits
etc…
Rresearching this topic I realized that there is still I lot I can do about optimizing my work methods before I consider outsourcing but how about you?
Are you ready to outsource and what would you outsource first something you don't have time for, can't do or hate to do?