It's a fantastic time to be a freelance writer.
In the last 10 years there has been a 300% increase in hiring writers and it's continuing to rise.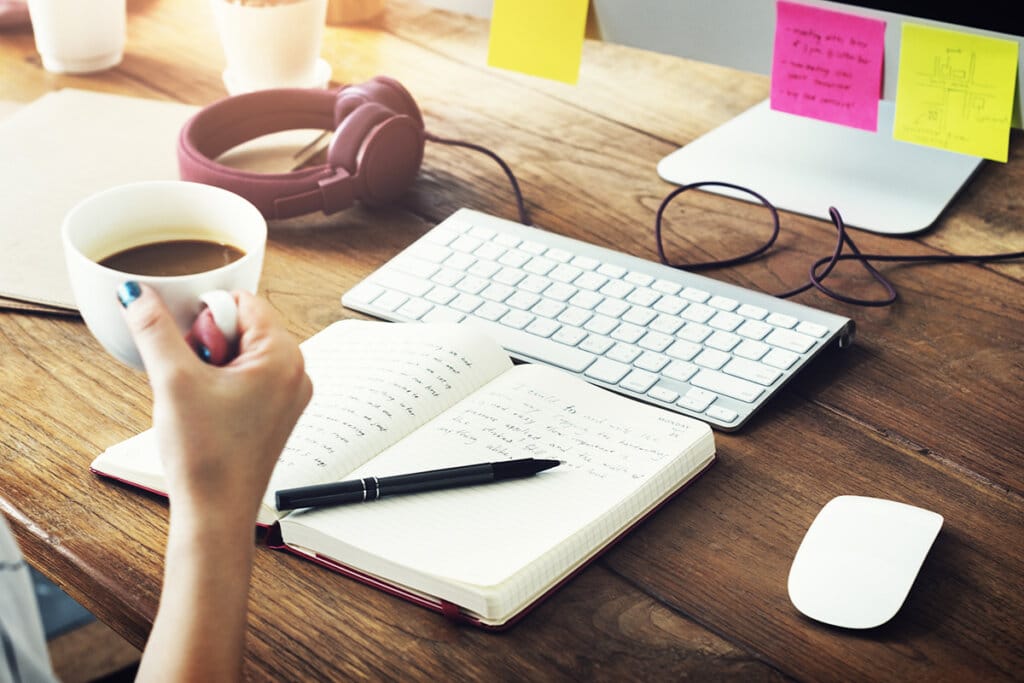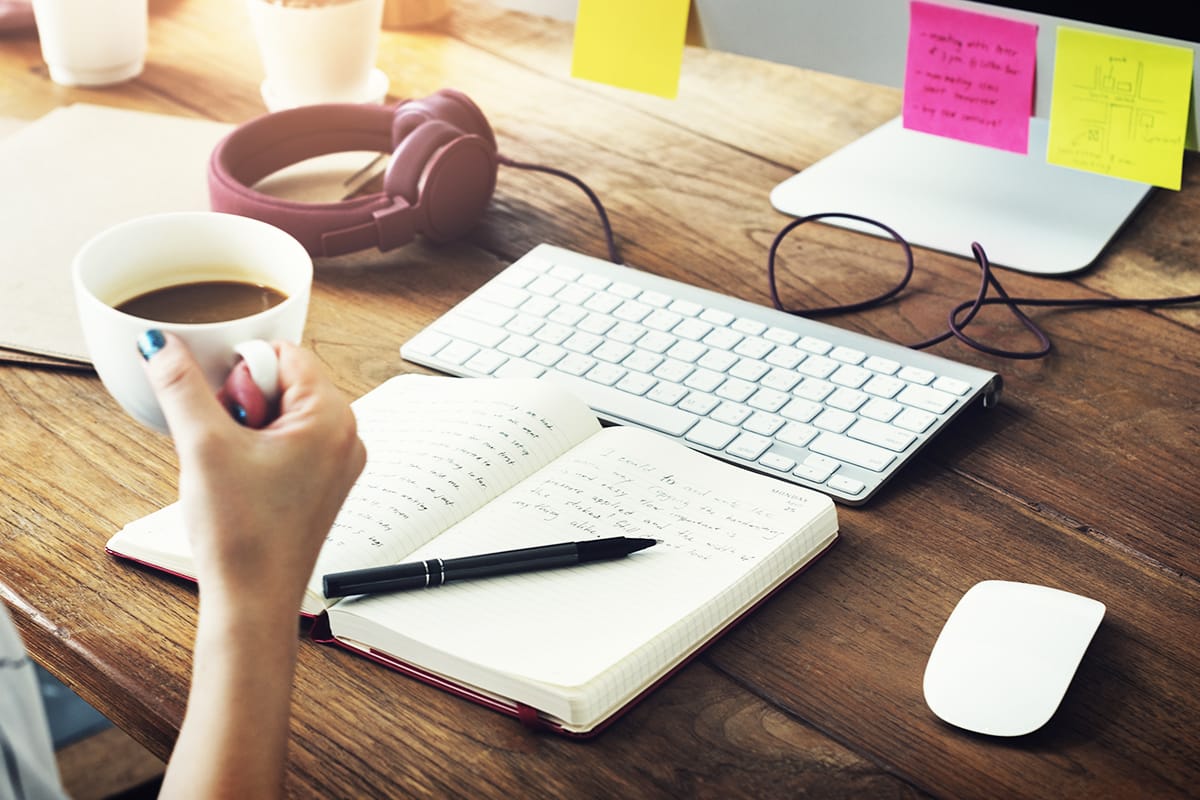 People are becoming aware of how great it is to start their own freelance writing business and do something they ultimately love.
But, don't be fooled into thinking being a freelance blogger, article writer or copywriter is easy.
I'm sure your family members or friends have preconceived notions of what a freelance writer does that aren't true and you have to come to terms with that.
So, to dispel any myths, let's look at the pros and cons of having your own freelance writing business and see if it truly is a great choice.
Pro: You Can Work Anywhere
Being self-employed definitely has its perks.
For starters, you can work from anywhere you want. Feel like heading down to your local coffee shop to enjoy the afternoon sipping on coffee with your trusty laptop? Go ahead.
Or, if you have children, you can set up a home office in your room, kitchen or even your closet!
Some writers enjoy working in their office as it creates more of a professional environment, making them more likely to be productive during the day.
Having variety in where you work truly makes it a wonderful experience on a daily basis. The point is, you get to choose.
Con: Work Isn't Always Consistent
As a WAHM freelance writer, I have to hustle every day to find writing jobs. If I don't, I could go weeks without a writing task. I also have to constantly market my services on social media in order to maximize my chances of having consistent work.
Of course, there are ways around this:
Focus on blog writing. Blogs need fresh new content regularly and will provide you with a steady income. If you know how to write a great blog post, you will have no shortage of clients.
Provide service packages. Instead of offering blog writing, why not bundle your services as a way to ensure consistent work? Clients may enjoy having one central person responsible for a variety of their online needs. For example, you could offer blog management, social media management and editing work as a service package.
Get in touch with past clients. Contact some old clients of yours and see if they need some writing work done.
Check the job boards daily. As a freelance writer, you still have to hustle, even if prospects are coming to you for jobs. It's easy to check the job boards like Problogger to see what's out there.
Pro: You Set Your Own Rate
Working as a freelance writer means you can set your own rate. While there are rate guidebooks, like the Writer's Market's How Much Should I Charge? document, it does have some "holes." If your writing service isn't listed, this guide isn't very useful.
What I found to be useful in setting my rate is to look at my expertise, my knowledge of online writing, education level and how much I need to cover my expenses. What this comprises is your unique selling point. This is the key that will help you really set yourself apart and will attract clients to you.
I can also raise my rates when I see fit.
Con: Work-Life Balance May Suffer
Establishing work-life balance for a freelance writer is difficult – just one more blog post or just one more tweet. It's never ending.
To combat this imbalance, be sure to prioritize your work and keep it separate from your home life. Set boundaries and stick to them.
Getting Started is Always the Hardest
Getting out there and pitching, hustling and trying to land that first gig is difficult on your own. While it's possible to do it all, maybe you need some extra help to get up and running. My course Write Your Way to Your First $1k teaches bloggers and new writers how to become a freelance writer in 7 weeks or less. It's an online course that has easy to digest lessons, video training, extra resources and more.
Learn the exact steps I took to become a sought after freelance writer, earning full-time earnings only working part-time hours.
Tell us – what are your biggest pros and cons of working as a freelance writer?
Get Started on Your Path to Becoming a Freelance Writer