It's not always quick and easy to onboard new clients as a freelancer.
Even if someone expresses an interest in your services, there are still plenty of details to nail down before signing a contract.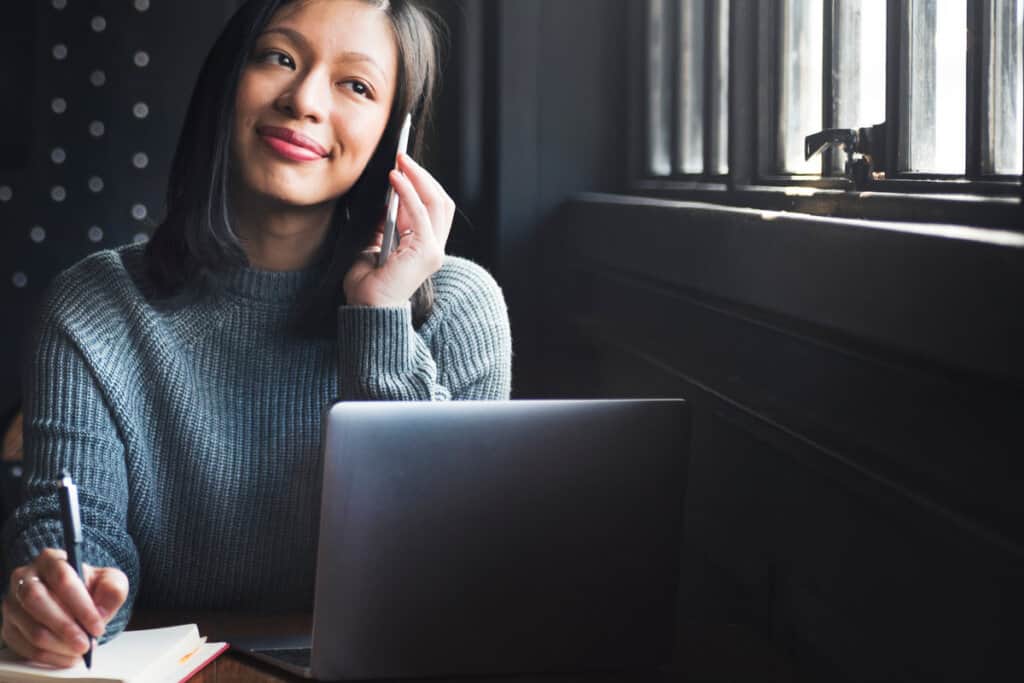 An excellent way to nudge the new client process along is to offer a complimentary discovery call.
You'll need a bit of patience, but nobody wants to stew in uncertainty with a promising prospect.
There's only so many slots on your calendar and a finite amount of time to fill them up with high-quality opportunities.
An excellent way to nudge the new client process along is to offer a complimentary discovery call.
This live conversation provides a faster and more effective way for both parties to reach solid conclusions.
What Is a Discovery Call and Why Bother?
Discovery calls, which are also sometimes called exploratory calls, are meetings conducted with a prospective client.
The goal of this conversation is to determine whether your services and availability match their project scope and deadlines.
Hopping on a video chat might sound intimidating, but this is not a formal interview to sweat over.
These meetings are a valuable opportunity to figure out whether you vibe with a future client and their project before diving in.
Beyond clarifying important project details almost instantly, discovery calls also help build trust. Anonymity doesn't work well as a business owner. Like it or not, willingness to share your face and voice translates to authenticity.
Discovery calls help humanize your words.
Yes, this means you're put on the spot and can't orchestrate the perfect email, but unscripted conversations matter.
They make it easier to connect with the right people and projects so your freelance career can flourish.
The Easiest Way to Schedule a Chat
The sweet spot for scheduling a discovery call is after a potential client has piqued your interest, but before sending out a proposal or contract.
If their request is in your wheelhouse with an agreeable budget, it's time to offer a 30-minute chat to address the finer details.
An easy way to do this is via Calendly, a web app designed for scheduling appointments.
Calendly has a free basic plan that's ideal for booking quick discovery calls via popular video conferencing apps such as Zoom and Google Meet. The platform also syncs up with Google Calendar.
When you schedule your call, don't forget to take time zones into consideration.
You might need to expand your availability to reach prospects across the globe.
World Time Buddy is a tool that makes it easier to make these plans. You'll be able to see how other time zones line up with your own.
How to Prepare for Your Discovery Call
A discovery call fills in your knowledge gaps, but that doesn't mean twiddling your thumbs until the clock strikes.
Preparing for your meeting is vital and doesn't require blocking out a lot of time.
It's worth the investment because you'll make a positive impression if you show up organized and ready to discuss your custom-tailored research.
Start by perusing your prospect's online presence.
This includes reviewing their company website, social media, web apps, and anything else that crops up on a search engine.
What does this company do?
Do my values align with theirs?
Would my work compliment this brand?
Be on the lookout for problems you can solve with your services and possibly spend a few minutes checking out their competitors.
Take notes along the way with your observations and anything you'd like to discuss during the meeting.
What to Expect and What to Ask
Kick off your call with an upbeat introduction, followed by an invitation for your prospective client to snag the spotlight.
Ask about their business and the project they need completed.
You'll want to gather as much information upfront as possible and jot down notes or questions you'd like to ask.
Discovery Call Questions:
What are the top goals for your company and this project?
How have you approached these goals in the past and how'd that go?
Are there any pain points you'd like to address with this project?
Do you have examples that exemplify what you're looking for?
What does your current process look like and is it flexible?
Is this a one-time gig, or will you need ongoing support?
Have you worked with freelancers on this type of project before?
How did you find me, and what do you like about my portfolio?
What can a freelancer expect regarding budget and deadlines?
This only scratches the surface. It's likely you'll have unique questions related to the type of freelance work you specialize in.
But once you're satisfied with the information collected, it's wise to summarize the request back to your prospect to make sure you've got it right.
If you're feeling good about this working relationship, go ahead and explain how you would accomplish the project.
Emphasize what you bring to the table that sets you apart from other freelancers.
No more questions on either side? Lay out what happens next.
This might mean providing an immediate decision on your end or explaining that you need to review everything from the call before following up.
Always thank your potential client for their time before ending the session.
Don't Forget to Follow Up Afterward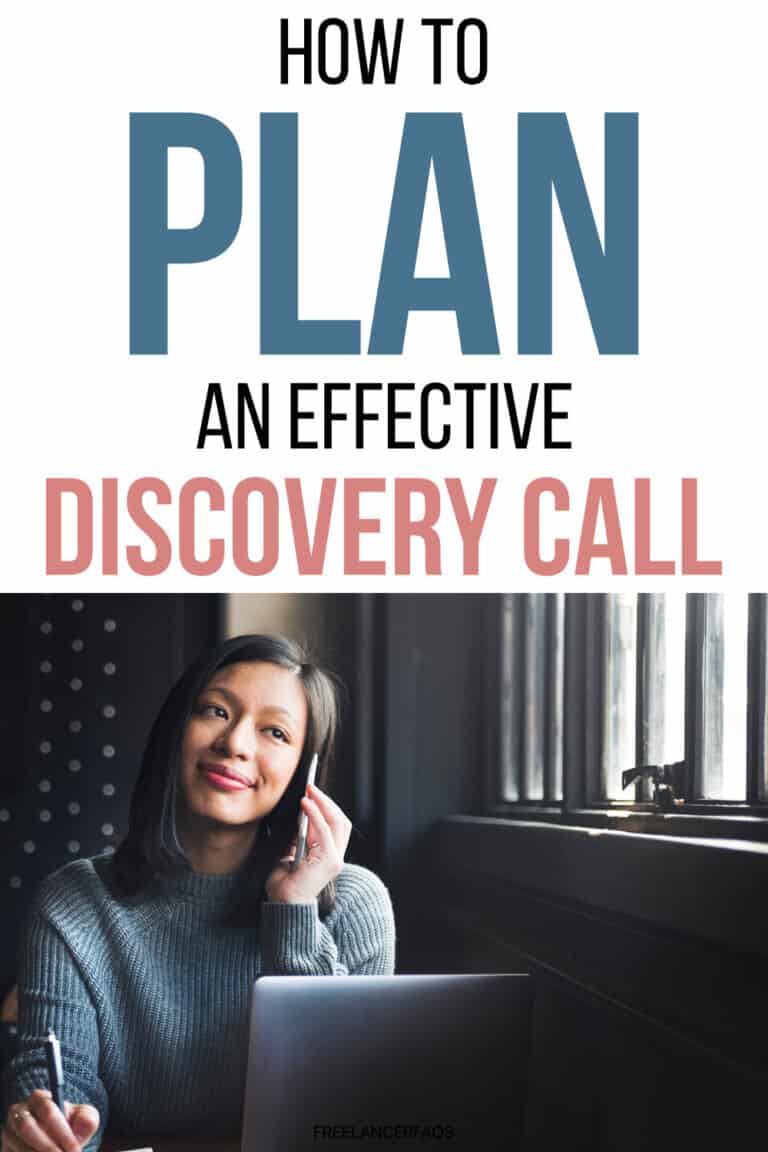 After the discovery call, evaluate your notes and your schedule.
Not feeling great about the project? Promptly inform the other party that their request isn't a fit at this time (or perhaps ever). You don't need to explain why.
Your freelancing business is your ship to steer.
But if you're eager to sail onward with the project, skip the suspense and reply without delay.
Sending your prospect a customized proposal instead of a bland email response is even better.
This document should be clean and organized.
Reiterate why you're positive your abilities match the project, outline the associated tasks, and lay out any service fees.
Let your prospect decide whether they wish to move forward, but be sure to follow up a week later if you haven't received a response.
What should you do if a second call is requested?
That's up to you, but many freelancers charge by the hour for this type of work after the initial 30-minute meeting concludes.
Conclusion
Like most other freelance tasks, discovery calls entail a little legwork, but they can be well worth the effort.
Take the reins as a confident business owner and let your expertise and personality shine in real time.