So you finally decided you wanted to be a freelance writer!
That's great.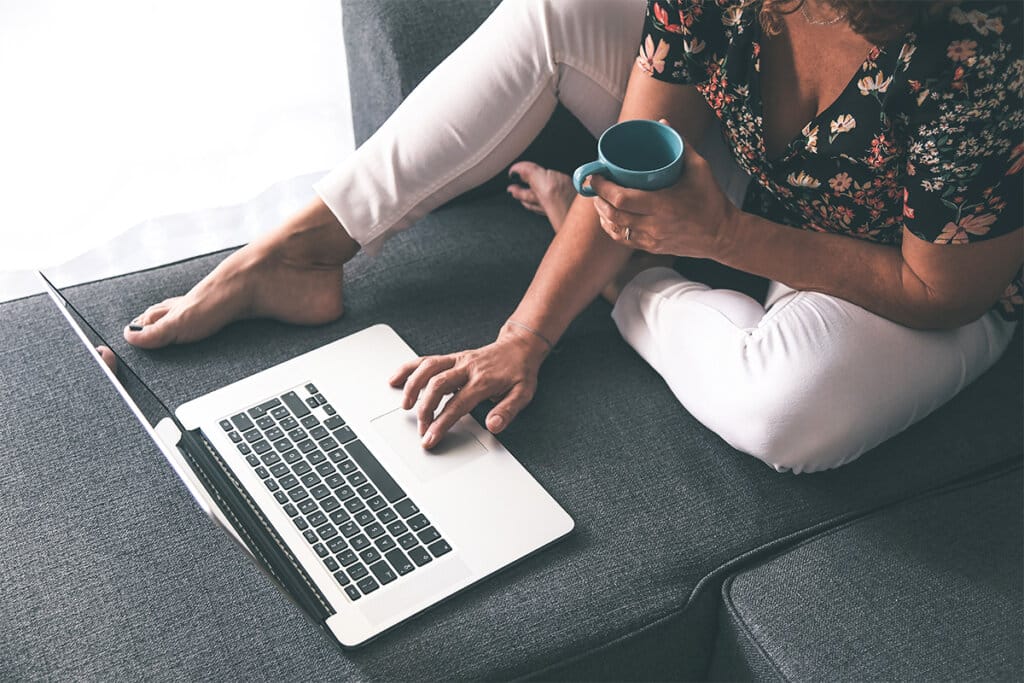 One thing freelancers might be fearing is procrastination.
Deciding to become a freelance writer can be very rewarding since you can make a living out of this. There are so many benefits that come along with freelance writing from financial to social.
But, the one thing you might be fearing is procrastination. How do you motivate yourself to keep up with the work, hustle to land more jobs and grow your freelance writing business?
Let's go over how freelance writing is a great choice for you and look at what's really stopping you from taking action.
How Can I Benefit from Freelance Writing?
Freelance writing can give you an opportunity to make extra income to support your life and family, and it's possible to make a full-time living from this and quit your full-time job for good!
Yes, you heard that right.
Writers from all over the world have proved that it's possible. Thinking it's impossible? Elna Cain wrote explains how she makes a full-time income from home just freelance writing as a part-time blogger.
You see, the decision to become a freelancer can be the most rewarding decision you have ever made in your life.
Not only can it give you the opportunity to earn some extra cash, but it can also give you an opportunity to share your experience and expertise in whatever niche you're good in.
So What's Stopping You from Freelance Writing?
So, you've decided you want to freelance, but why aren't you already starting?
Or, if you have started, why don't you seem to get anything accomplished or move forward, still doubting yourself? Maybe it's just procrastination.
Procrastination is the art of constantly putting off task for another moment.
Procrastination is a dream killer, which has so many negative effects on your life in general and if you can't find a way to kill procrastination today, you'll only live to regret not only the benefits of freelance writing that you have missed, but also missed opportunities.
Did you know to conquer procrastination and get your tasks accomplished, you need to first know why you procrastinate in the first place?
According to a research from Joseph Ferrari at the DePaul University, procrastination flows from negative emotions that overtake our mode. Examples of such emotions can be;
Not feeling worthy
Thinking you're not a great writer
The conditions are not right at the moment for you to write
Inspiration is not flowing at the moment to write and so on
Once these emotions set in, you tend to put off writing for the moment and enter the procrastination doom loop, and start doing other things such as reading the news, checking your emails, Google searching and lots more.
Sounds familiar, right?
I know how it feels and I'm telling you from experience because I have been there.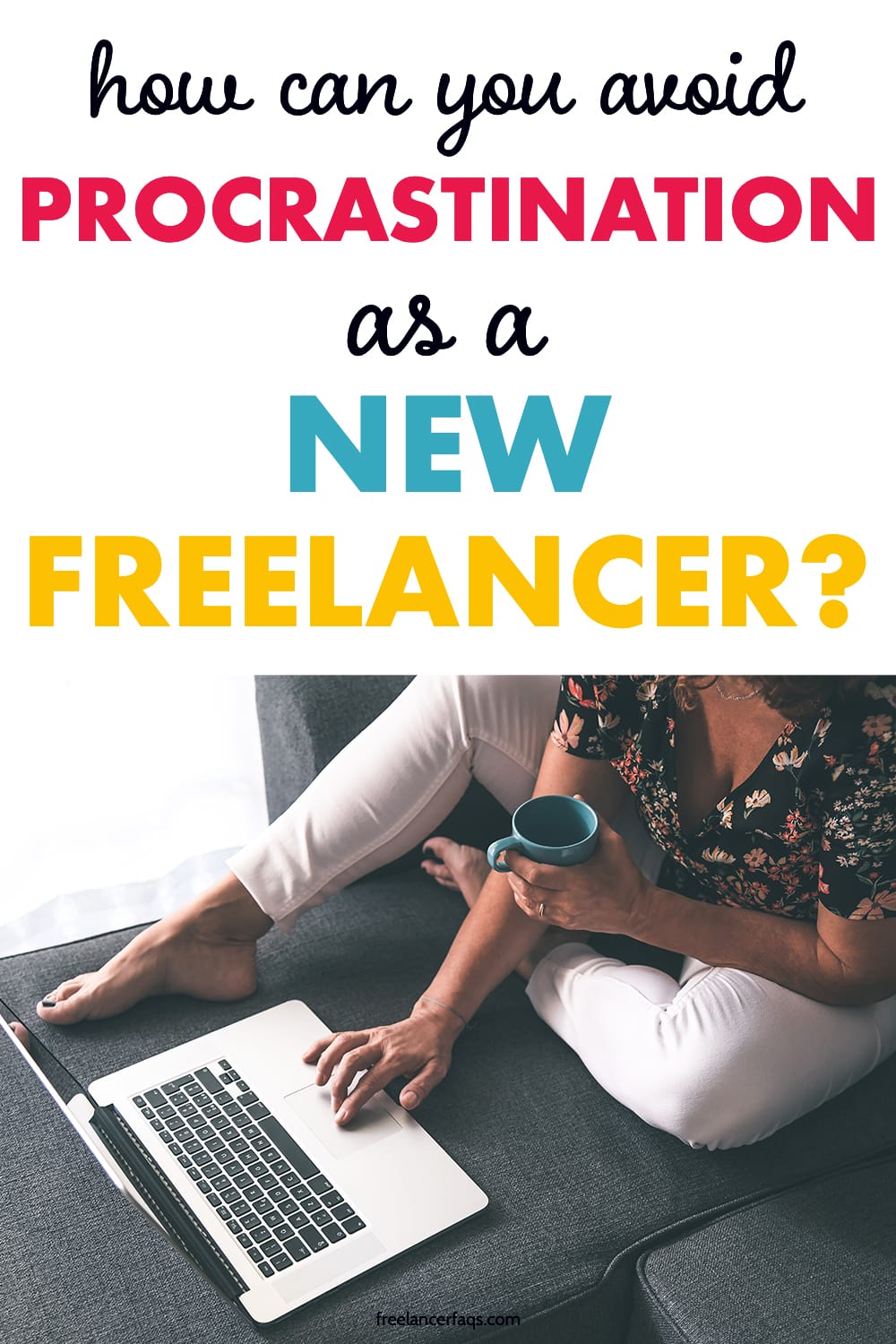 Is it Actually Possible to Avoid Procrastination?
You can actually kill procrastination today and start achieving more as a freelance writer.
All you have to do is to exit the doom loop and take control of your mode and watch the amazing results that will follow.
1. Change The Way You Think
Think about the benefits that come with your writing, rather than the negative views about freelance writing.
Before you ever decided you wanted to become a freelance writer, it was for some reasons and those reasons are still there even as you procrastinate.
Maybe you wanted to use freelance writing to help you quit your 9-5 job, become your own boss work from when and wherever you want and live the lifestyle that five and six-figure freelance writers are living.
Or, maybe you just want to satisfy your ego as an expert in a niche.
2. Set Realistic Goals
every freelancer who is a success story today will tell you they had set goals and had a plan of action on achieving their goals.
Elna Cain in her course Write Your Way to Your First $1k teaches you about setting SMART goals.
Just saying I want to write is vague. You need to be zero in on your writing goals. Set goals and work on achieving them.
3 Find Support
You can actually start freelance writing today and even make mistakes, but just taking action means you will be successful.
But the truth is, you might lose your motivation after making mistakes and not getting the results you want – like land a freelance writing job!
But if you find support in either a mentor or Facebook group or course, they can help you will realize the mistakes you're making and help you find your path.
Your support system will answer your questions that you might have during tough times, which can help you stay focused and motivated during the difficult moments.
4. Work in the Right Environment
The environment you chose to write in can help you achieve more or it can distract you from making any progress.
Try to set up a working space that is free from distraction and is conducive to writing and thinking.
You could set up a small space in your room or apartment to be your home office. Make it a habit to get to this area whenever you want to write to develop a habit of producing content.
This could activate your positive emotions and kill the negative emotions that cause procrastination.
5 Set Daily Tasks
While you have your SMART goals for your writing, you also need to set daily tasks of what you want to achieve for a particular day.
This might mean pitch to 5 companies, draft up a guest post pitch, write a sample and go on Twitter to follow brands.
Set up tasks that you want to achieve every day.
6 Make Mistakes and Learn From Them
You don't need to be great to start out as a writer but, but you need to start out to become great.
It's ok for you to make mistakes; you just have to learn from them.
Most professional writers today that are attracting high paying clients started out as newbies and did not even know what they were doing.
7. Take Control of your Inner Thoughts
Whenever negative emotions flow don't let it put you in the procrastination mode and kill your dreams.
You see, there's an aspect of you that's unique.
Its true nobody can write like you.
Find yourself a mantra that will take control of your inner thoughts and remove those negative thoughts. This is a secret that has helped some great freelancers today and they still rely on it when self-doubt creeps in.
When you feel not worthy of writing, say to yourself with a conviction that you are the best writer in the world.
8. Find Tools to Ease Your Work
Having the right tools can help you achieve more in a relatively shorter period of time without compromising quality.
There are certain tools that freelance writers use to stay productive.
Examples include tools like Grammarly, will help you in editing your work and correct grammatical errors. Trello will help you to stay organized. Making use of these tools can really boost your production as a writer.
There's no right time to start but the best moment to to start now!
Tell me in the comments why you haven't taken action and become a freelance writer?
Get Started on Your Path to Becoming a Freelance Writer