If you want to take a vacation from your normal job, you simply request the time off and you're either granted or denied that span of time.
Your tasks get passed off to someone else, and mapping out the logistics is someone else's problem.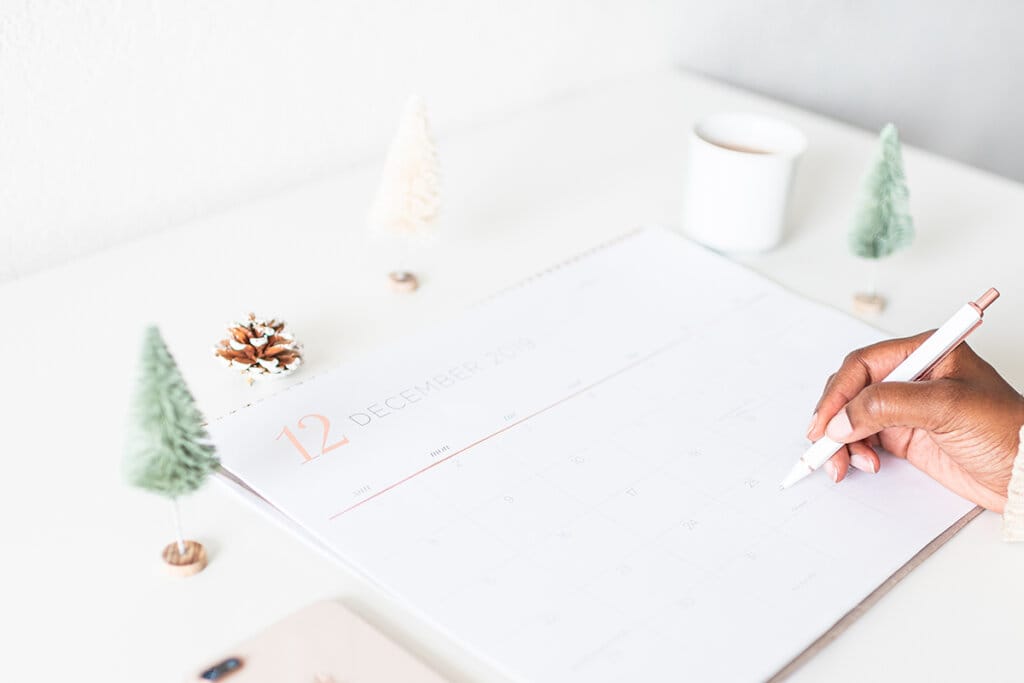 When you're a freelancer, you have the perks of being your own boss.
The last thing you want to do is come home from holiday only to find out you've been replaced by another freelancer.
You can always grant yourself a holiday whenever you please, but you'll also have to deal with preparing everyone for your absence.
There are upsides and downsides to everything.
While you can technically decide to up and leave if you don't have deadlines set for anything and you refuse to take on new projects, that's probably not the best idea. Communication with ongoing clients is important.
They can't tell you not to take the trip away, but they need to be able to figure out what to do while you're gone. The last thing you want to do is come home from holiday only to find out you've been replaced.
If you're looking to schedule some "away" time, here's how to approach the subject with your clients as smoothly as possible.
Are You Going to Work While You're Gone?
If you're going to work while you're gone, the email you should send to your clients will be vastly different from a normal holiday email. All you'll need to do is explain to them that you're working remotely and that progress on current projects may be a bit slower during that specified period of time.
Your clients will certainly not be thrilled with that, but if you have been doing great work so far, they should not have any problems either. Situations like these are a bit easier to navigate.
Do You Have a Date Set?
A lot of the possible problems with your clients depend on when exactly you are planning on leaving. If you plan to be flexible with your travel dates or destination, this will impact your availability. If you can choose to leave at a time when you know you'll have less work (for example, your industry's slow season), then navigating the process will become infinitely simpler.
If your destination is within the same time zone, it will be easier to communicate with them the same way you always do.
If flexibility is the name of the game, you should first talk to your clients about what their coming months look like. You might be able to schedule your holiday during a time where your absence won't cause stress or clog up the workflow.
Is There a Support System in Place?
Do you intend to completely step away from work, or will you still answer emails while you're gone? The internet has completely changed the way we work – you don't need to be anywhere near your home office to get things done.
If a client needs some quick help or a little bit of advice, are you willing to take half an hour out of your day on holiday to help them with what they need? Consider that, and make sure they have a clear understanding of what you intend to do.
Give Them as Much Notice as Possible
You should let your clients know that you're leaving as soon as you know you're leaving – even if it's two months in advance. Reach out right after you reserve your plane tickets or get a hotel room. The more notice they have, the easier it will be for them to prepare.
They can respond accordingly by reprioritizing tasks, speeding up workflow, or moving deadlines. If they've been procrastinating getting work together for you, they'll be incentivized to move quickly. This might also help you out – if you're willing to work a little extra before you leave, you might make enough extra cash to help you experience more while you're on holiday.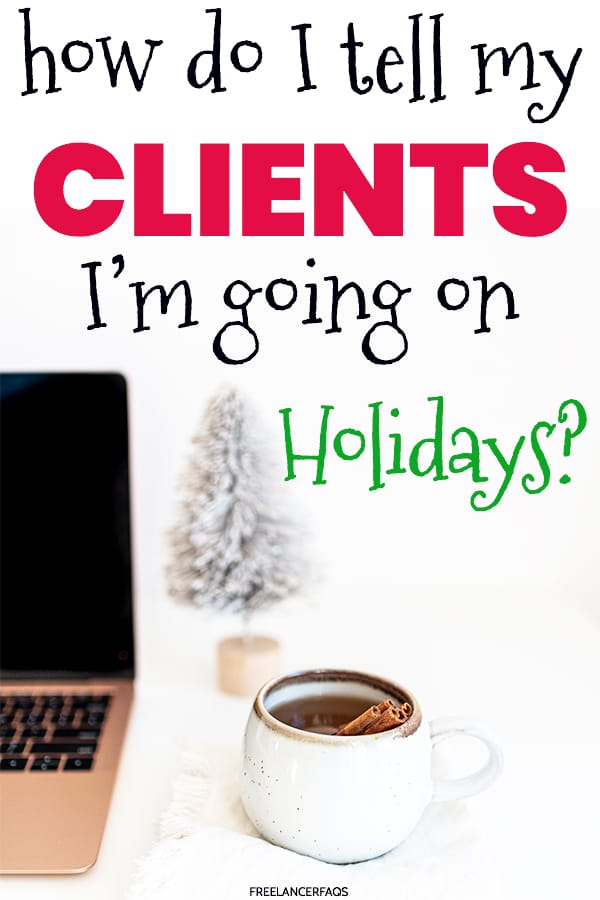 Establish a Cutoff Date
Let your clients know the latest possible date you'll be available to start new work. You know your workflow and your clients better than anyone. You know how much time you'll have available and how long it takes you to complete the projects given to you by a particular client.
You might want to give each client a different cutoff date according to what you've come to expect throughout your working relationship. Let them know that anything which comes in after that date won't be started until you return from your break.
Send Out a Final Reminder Email
You don't want to get an email from a client two days into what was supposed to be your time for leisure and relaxation, stating that there's some kind of emergency project they need completed right away. A week before you leave, let everyone know that it's the last call.
If there's anything urgent that needs to be tended to immediately, they should send it over right away. This final reminder can help prevent last minute pleading that might mess up your plans.
Hold True to The Information You Provided
Stay firm with your clients.
If they're constantly trying to contact you or asking you to take on work when they've already been made aware of your limited availability or your desire to go off the grid for a little while, don't cave in. It sends the message that they don't have to respect your off time, and they'll likely see it as an invitation to disrupt your next holiday.
Stay committed to all the details you've already provided them with – you don't have to respond to a single email if you told them you would be unreachable. Don't let work interfere with play.
Conclusion
Freelancers need to take time off just as much as anyone else would.
Be sure that you clearly communicate dates, availability, and what you're willing to do (or unwilling to do) while you're gone. The sooner you start preparing your clients, the easier your holiday will be.