Do you go to work wishing you didn't have to endure one more day listening to your demanding boss?
Or, are you a stay-at-home mom drowning in tea parties and fort building, hoping to have some adult interaction?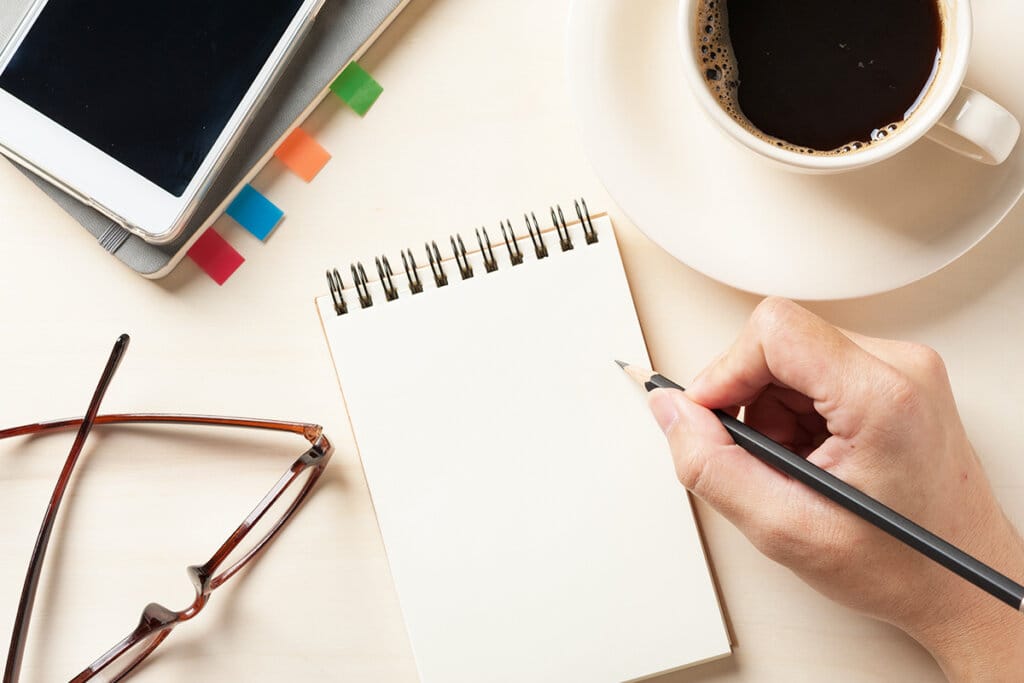 Why not become a freelance writer? The demand for writers is expected to grow 6% between 2010 and 2020.
There are many reasons for becoming a writer since freelancing is increasingly becoming popular.
Why not become a freelance writer? The demand for writers is expected to grow 6% between 2010 and 2020.
This type of gig is one of the best gigs for a side hustle. You can work around your child's nap times and bedtimes or your can work early in the morning before your full-time job or at night or even on the weekends.
When I first started freelance writing, I had twin toddlers. They had one nap a day and I used those three hours a day to build my freelance writing business. And you know what?
You can too!
Here are seven reasons why freelance writing is better than your day job.
1. You're The Boss
There is no longer the pressure of a demanding boss breathing down your neck. You have the freedom to create the work environment you want and not have to worry about pleasing your boss.
With your own schedule you can schedule family time during the day and work in the evenings. Many work at home moms find time to write when their children are sleeping or napping during the day. That way they can spend the day tending to their children and taking care of the house.
Once my twins started school I was able to do this full-time!
2. Flexible Work Hours
Having the choice to create your own work schedule actually improves your mental health. It makes you happier, more motivated and willing to put the effort into great work.
When you don't have to be a slave to your alarm clock, your overall perspective improves and become much more positive. You can also take a day off if you feel like it – but, make sure to tie up any loose ends and make sure you make your deadlines.
The one thing that might happens is the distraction that comes from working at home. Neighbors may pop by, family may barge in or friends may text you all day.
It's important to set a work at home schedule where others know when you're working and when you have your breaks or are done for the day.
3. Work Anywhere
There's no cubicle for freelance writers! You can hit your local coffee shop or go to the park to work on your writing tasks.
The best place is somewhere that stimulates your creativity. For some, they need the peace and solace of a quite room, while for other writers, the hustle and bustle of people passing by helps them write.
4. Set Your Own Rates
As a freelance writer and business owner, you decide how much you charge for your writing. With more expertise and credibility, you can charge a premium for your writing.
In the beginning, you may feel comfortable working at around $25 for a 500 word post. But, over time, with more experience you can command much higher rates.
Pretty soon you can start to earn a livable income from your freelance writing.
5. Express Your Creativity
Writing is an art and you have the opportunity to find work that interests you. There are many businesses that need content writers. Pet businesses, hair style companies, project management app companies etc..
If you have a knack for technology and gadgets, you can write about WordPress or about software.
6. Give Yourself a Raise
You don't have to stick to one rate. You can increase whenever you want, especially if clients say your rate is, "reasonable." This is a great thing about freelance writing. You decide when you want to increase your rate. The more you can offer, the more you can ask for.
7. Variety
Freelance writers have an abundance of variety. You could have a pet store client or a social media client or even a universal remote app client on your content schedule. The choices are endless.
You might find over time you particularly like writing about once topic. If you find a niche, you can use this to your advantage. Prospective clients will seek out writers when they have expertise in a certain niche.
Have we convinced you? Look into becoming a freelance writer and control your destiny today.