Freelancers have a very difficult task ahead of them.
Not only do they have to create entertaining content that manages to catch the eye of the average skimmer, but they have to please the client making sure the content aligns to their goals and vision.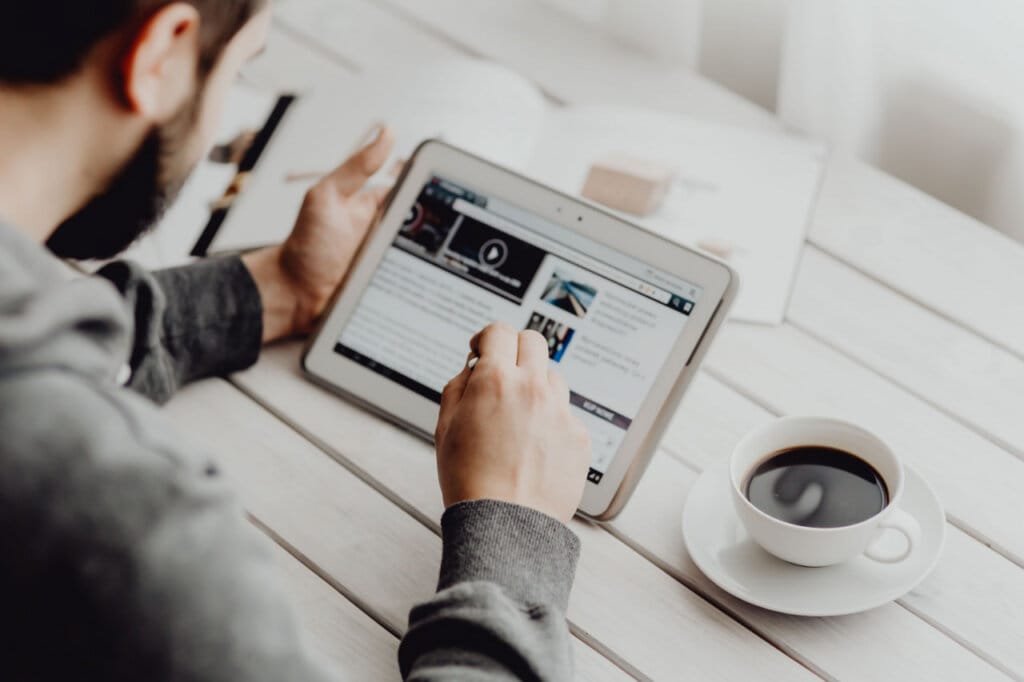 Often, they are required to break it down for the layman, while discussing a very complex topic.
When writing an article on a new topic, the burden is even greater.
Freelancers have to research from scratch in order to write on a topic they don't yet have enough knowledge about.
Is it fair that all that effort is put into a single article?
What if there will never be any work to be done on that topic again? How can you get more out of your freelancing and research effort?
Content repackaging is the answer.
Content re-packaging is turning your existing content and/or research into a new format. Usually, it is often about repackaging text into something else, like images and videos.
For a freelancer content re-packaging allows to:
Create unique assets for their own websites (to showcase creativity and build your personal brand)
Create more opportunities for upsells (You can always offer a video or an infographic to go with your content)
Let's see how re-packaging can be done to enhance your freelance writing career:
1. Create Videos
(Best for: Upsells)
Video marketing has been on the rise for many years now and chances are your writing project client knows that as they have seen a lot of videos their competitors do.
So by offering to accompany your content with a video version should be quite easy to sell.
The good news, with tools like Lumen5 (that converts text into videos) and Wave.video (that allows to customize any of their multiple templates), creating a quick video is really a breeze.
You can go one step further and suggest hosting mini-webinars or interviews discussing the topic you are putting in writing. Webinars work great for lead generation and ClickMeeting makes them easy to set up.
ClickMeeting's software is fully is browser-based, so there's no need to install anything, and it works on all operating systems and devices. No IT skills or setup are necessary. It's also highly affordable, with plans starting at $25 per month.
ClickMeeting also supports some advanced functionalities that are especially useful for content repackaging.
For example, you can use it to live-stream your presentations to YouTube and Facebook, to add a whiteboard scribble space for illustrating what you talk about, or to host streaming interviews with industry thought leaders.
If you invite an expert prior to writing an article, you can also use the transcript in your actual content (this is reverse repackaging in action!)
2. Create Infographics
(Best for: Upsells)
A popular way people repackage content these days is through infographics, images that visualize whatever you put into text.
These do require some graphic design know-how and artistic ability, but don't worry. If you don't know how to make an infographic, there are tools out there that can make the process easy.
With online editors like Venngage putting repackaging content into infographics is quite doable, no design skills required. Consider which part of your content can be summarized in a visual format? These could be stats, comparison, takeaways, notable quotes, etc.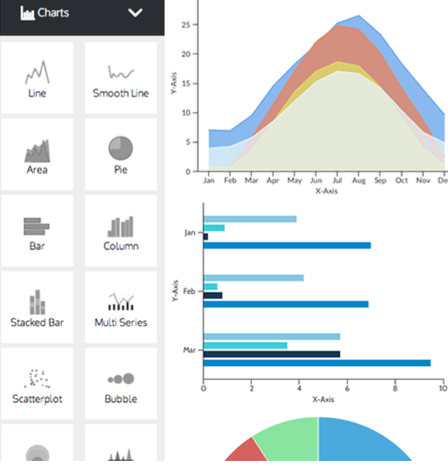 There are many more visual marketing tools that can help create infographics and visualize data.
Infographics are social media powerhouse pieces, and very shareable on Facebook, Twitter, LinkedIn and Pinterest, to name a few.
Given the marketing power, offering an infographic to go with your article should be a fairly easy sell. Just keep a few samples handy you can use to showcase the expected result.
3. Put Together Slideshows
(Best for: Self-branding)
Lately it has become more common to see presentations instead of traditional articles.
A good example are sites like Upworthy, that frequently offer full presentations in slideshow form as a dynamic way of presenting information.
One of my favorite presentations from the site is their explanation of how to make content go viral.
That is a great way to present data and engage the reader, including with content that was already made into a standard blog post in the past.
Gallery slideshows can also be used, with the description box containing the text broken down for quick context.
Haiku Deck is a nice freemium tool offering an easy online editor that allows you to create presentations and slideshows easily.
Presentations also make a great on-site asset allowing you to engage your own site readers and turn them into leads.
You can use Finteza, an independent analytics suite that allows you to create an advertising program of your own, to get more visitors to download your presentations and then reach out to hopefully hire you.
With Finteza, you can set up a retargeting campaign to engage your site visitors based on a variety of criteria (e.g. return visitors, click source, on-page engagement, etc.) This automates your lead generation efforts and will hopefully get you more writing projects.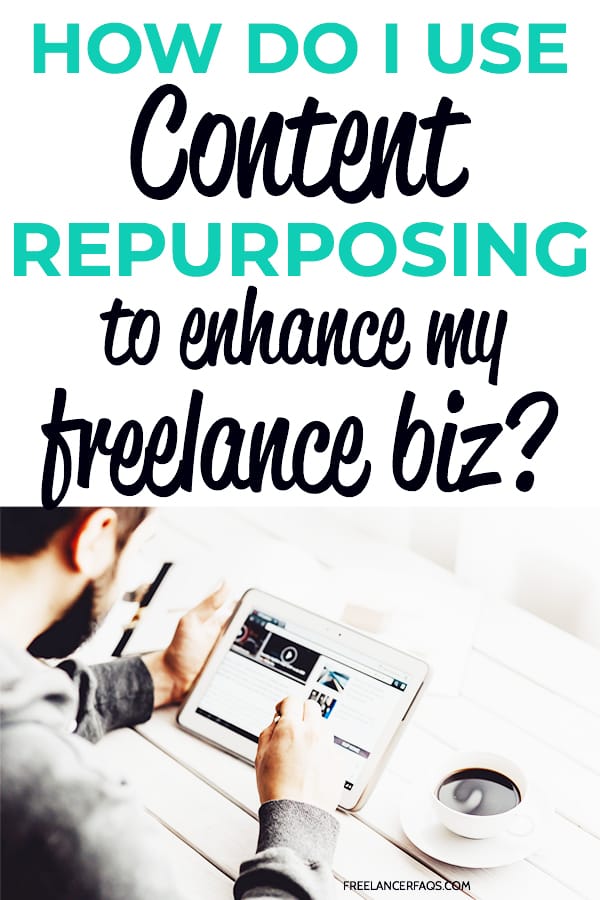 4. Create Comics
(Best for: Self-branding)
This one is a little more silly, but it works, especially to generate more shares. Break your content down to the bare essentials and draw up some fun cartoons.
Not only are these a great way to repackage a post, but they are widely shared and can be entertaining, as well. They are also great for sites like Pinterest, just as infographics are. Not to mention, they make excellent portfolio pieces that show off your creative diversity.
Strip Generator makes creating comics very easy. If any part of your content (explainer, definition, Q&A) can be put into a comic format, with that tool there's nothing stopping you.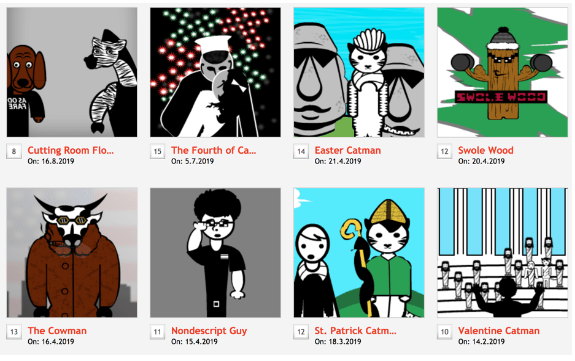 5. Make an eBook!
(Best for: Upsells)
This one may take some work but it can boost your revenue.
If you were hired to create a series of articles on a particular topic, make sure to run this idea by your client: Take a bunch of those articles and repackage them into an ebook. It takes some editing, but it works well for sharing a lot of content in one place.
An ebook is a great lead magnet your client will be able to use to grow their list. Plus, it's a solid asset they may even be able to sell.
Here's an easy guide on creating an eBook using free Google Docs. Depending on how much your client likes the idea, you may want to offer some more depth to your already written content.
Text Optimizer allows you to expand your initial content by providing you with related concepts and subtopics.
Text Optimizer is a semantic analysis tool that extracts related concepts from Google's search results and helps you discover more angles. It's also an intent optimization tool allowing you to better understand your audience and get an idea of what may be expected from content on any topic.
Do you have any ideas on how to use repackaging content to take your freelance writing career to a new level? Let us know in the comments!