Lots of people hate their jobs. I mean, lots of people. According to a Gallup survey, 70 percent of people hate their job.
If you're one of these people, then you've probably thought about quitting your job to start freelance writing. But that raises the question: Will freelance writing make me happy?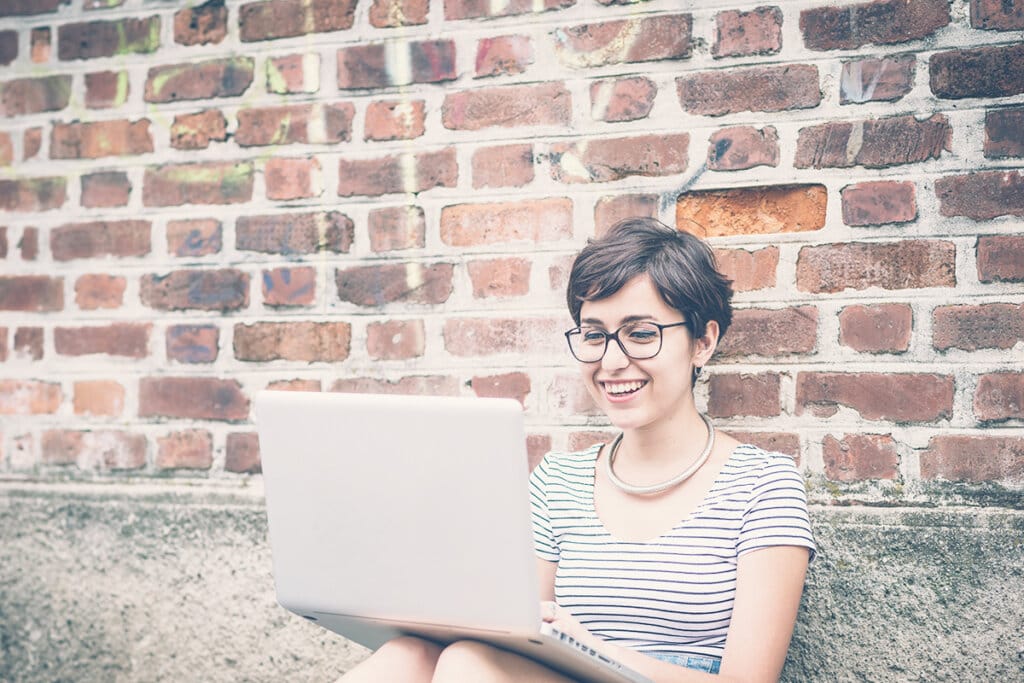 Freelancing gives you more freedom, and people tend to like that freedom.
It's a tough question, but here's what we know.
The Statistics Say Yes
FoxNews.com reports on a study by Harris Interactive, which found that 78 percent of temporary and contract workers say their experience has been positive working as a freelancer. Eighty-six percent of freelancers in the survey (compared to 73 percent of permanent employees) agree their current job satisfaction is very good or excellent.
But it's not just about happiness. More freelance workers feel better about their finances than regular employees, with 60 percent strongly agreeing that they get paid what they're worth (whereas only 42 percent of permanent workers agree with the statement).
Another study from 2011 found that 61 percent of freelancers are happier working independently than as a traditional employee. Better yet, 80 percent feel more productive.
Why Are Freelancers Happy?
Freelancing gives you more freedom, and people tend to like that freedom. Here are just some examples of the freedom you get:
You get to set your own rates.
You can create your own schedule.
You choose which projects you want to work on and can say no to those that will only cause a headache.
You don't have to deal with office politics, which means you can choose which drama and gossip to focus on in the world without having it thrust upon you.
You can work wherever you want and don't have to commute (unless you're conducting in-person meetings or working freelance on-site).
Personally, this freedom matters a lot to me. I would rather work for myself making enough to get by comfortably than working a job I despise. But the thing is…
It's Not For Everyone
The truth is, not everyone does value the freedom. Not everyone has the self discipline to work as a freelancer. Some people like having someone to tell them what to do and when to do it. That's not to mention that not everybody likes writing or even has the skills to build a business from writing. (Just a tip: There are lots of other freelancing avenues, so don't think you have to stick to writing if you want to quit your job to freelance.)
That means this question is practically impossible to answer.
If you thrive on the social environment of the office and you have a hard time getting to work when someone isn't standing over your shoulder, then freelancing probably isn't going to be your cup of tea.
Chances are you'll be happy freelance writing if:
You're naturally productive and disciplined.
You know how to say "no" when the time calls for it.
You like learning new things.
You don't mind being alone during the workday.
You value creative freedom.
You're confident in your writing abilities.
Do you think freelance writing will make you happy, or are you still unsure about taking the leap? Let me know in the comment section.