The most common myth about freelancing is that it's the easy way out for people who aren't comfortable dealing with a 9 to 5 job.
In reality, freelancing is hard work.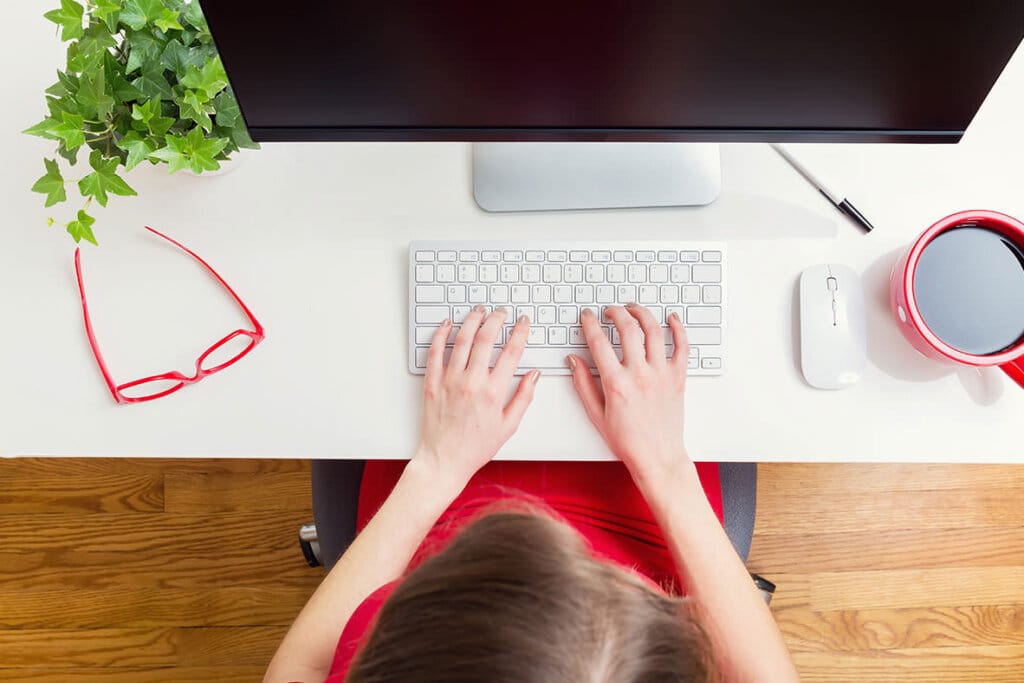 In reality, freelancing is hard work.
Freelancers are responsible for finding their own work, negotiating contracts with clients and keeping their own finances. Content schedules have to be planned months in advance, and all the while, there's no stable income or pension to rely on.
Interested in becoming a freelance writer? Check out Elna's course, Write Your Way to Your First $1k. It's a step-by-step approach to earning your first $1k and more.
But what can you do to 'make it' in a freelance role? Here are 5 tips for making your freelance career a success.
1. Find Your Niche
What do you feel most passionate about? What are you skilled at, and how can you apply your experience and expertise to the market?
Knowing your unique selling points and your exact target audience is almost half the work done when it comes to job prospecting.
Rather than selling yourself as a 'writer' or a 'web designer', narrow your qualities down to a particular niche. For example, state that you're specialized in business writing or developing JavaScript applications.
Maybe you'll find less applicable projects, but you're definitely more likely to attract the attention of employers when submitting bids on job boards like "People Per Hour" or "OnSite".
2. Create Your Brand
Treat yourself and your work as your own professional business. Nowadays it's crucial to have a strong online visibility, so make sure your LinkedIn, Facebook and Twitter profiles are up-to-date with qualities that could be relevant to your preferred industry.
Remember that businesses are heavily dependent on marketing and brand building to identify potential freelancers. Join discussions on Google+, and attend industry events to get your name out there. Distribute business cards, and start a blog on which you can demonstrate your portfolio and services.
Think of a snappy business brand name, and invest some time and effort in making your site look professional. An effective brand relies heavily on your reputation.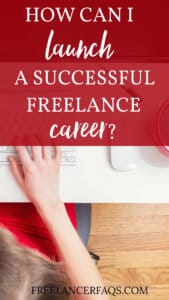 3. Build Your Network
The importance of networking can't be stressed enough. Reach out to everyone you know and tell them you're working freelance. Build relationships with fellow freelancers at industry events, and keep yourself fresh in their minds by connecting with them online.
Via recruitment agencies and word of mouth, you'll improve your own knowledge of the market whilst simultaneously strengthening your own profile.
Key tip: don't see working with clients as a one-off opportunity. Stay in touch with people you have worked with and increase your odds of working with them in the future and being referred to other businesses.
4. Control Your Finances
One of the trickiest aspects of being self-employed is that you're responsible for your own bookkeeping and paying tax. Make sure you keep track of all your incoming and outgoing bills and have a clear plan of how you're splitting your finances.
Rather than hiring an accountant, save money by investing in personal accounting software. Software allows you to always be in control of your own finances, and it helps you to expand your knowledge of your own set up.
5. Carry Out Best Practices – Contracts
Although this may sound self-evident, setting up a written agreement with your client is one of the key pieces of advice to every starting freelancer. Avoid confusion about what and when you get paid, set deadlines and secure yourself of payment in case a project gets cancelled.
In other words, don't sell yourself short.
Work out how much you are worth, and remember, it's never wrong to ask for more money; it shows you're professional, and you're more likely to attract higher-quality clients.
The biggest benefit when there is a contract in place is that you will never be undercut and in the unfortunate case you are, you have a legal document to support your case.
To maximize your chance at success, consider taking Elna's freelance writing course and get the support and proper training you need.
Conclusion
In short, launching a successful freelance career is all about developing good business skills.
Treat yourself and your work as your own professional company, and don't feel demotivated after not immediately finding new work. The more time you spent on building your brand and developing your skills, the easier it becomes to attract new clients.
Thinking about working freelance? Let us know in the comments below what you feel is important to keep in mind.