So, one thing you might be thinking is, how do I jumpstart my freelance career?
This is a common question to have on your mind when you go to set out on your own.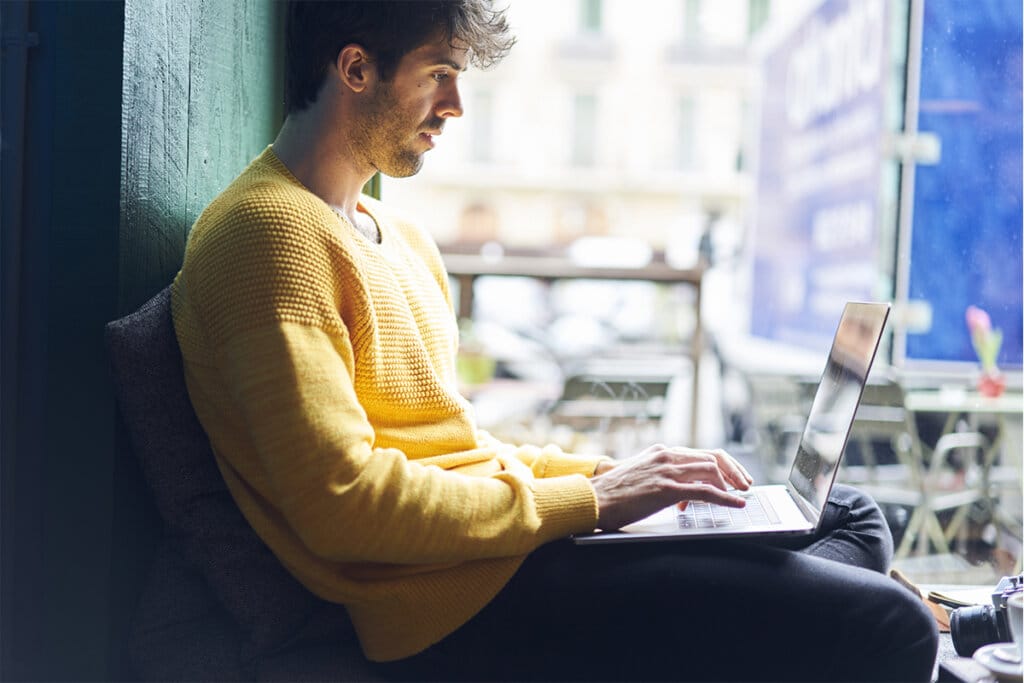 One thing you might be thinking is, how do I jumpstart my freelance career?
Taking the leap into the freelance world is a huge turning point, and you want to know that you're moving forward in the right direction with all the momentum you need.
Well, there are a few things that you can do to make sure you get your business up and running with lightning speed!
The first being:
Seek Out Guidance
This is probably the most important thing you can do when starting out in your freelance career!
While you're getting started with freelancing, you'll probably find yourself with a blazing inferno of passion and excitement dwelling within you.
Reading every article you can and trying to learn the ins and outs of your industry is great, but there will come a point when the content you're learning can only give you so much direction.
Running into uncharted territory without guidance can have you find yourself stuck and letting that fire inside you fizzle out.
Before that can happen, go out and find real people to communicate with!
And that doesn't necessarily have to mean people that you can talk to face to face.
The internet has tons of opportunities for you to meet people from all over with experiences that can help you on your own journey. There are dozens of Facebook groups, discussion forums, and website memberships for every type of freelance work.
These communities are full of individuals who want to help people starting off just like you, and can offer specific advice for your unique situation.
Don't be afraid to put yourself out there and become an active part of these communities.
They are there to help and only exist if people just like yourself are willing to participate in them.
Online courses are also another great way to find guidance when you are starting out. A good course by someone who has been successful in your industry can: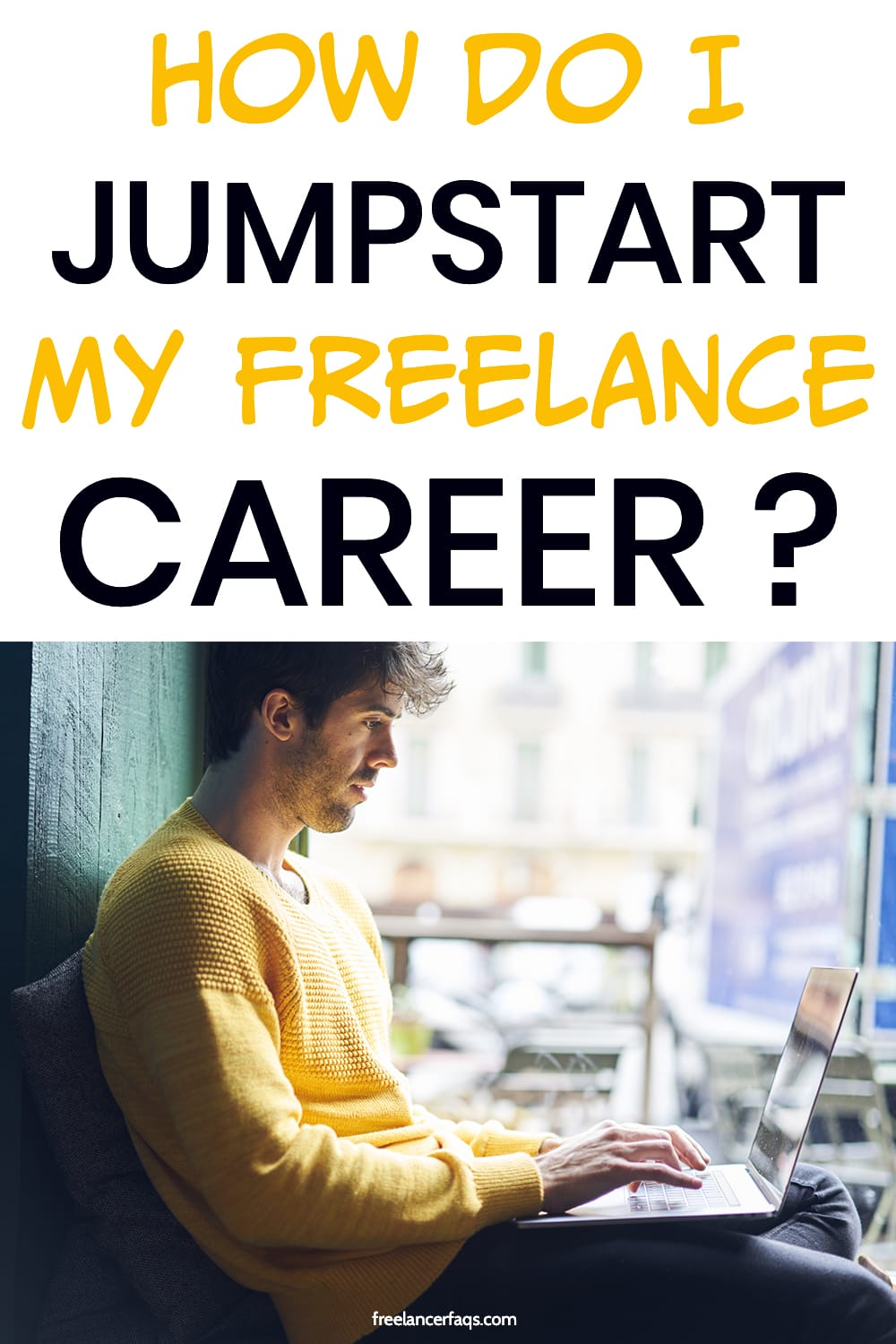 Yes, this option can cost money and is by no means necessary.
And while there are some expensive options available, there are also plenty of affordable alternatives that can get you moving in the right direction.
More often than not, putting money toward your own success is the best investment you can make!
For example, this course for freelance writers by Elna Cain is an amazing value and will show beginners exactly how they can reach a big milestone in their journeys.
A good course is a surefire way to make sure that you're moving in the right direction when you're first starting off and even when you get to a more advanced place in your work.
But, without a doubt, the best way to get guidance for your freelance career – should you be lucky enough to find it – is mentorship!
Whether it's in person or online, going out and meeting someone that has made their way to the place you want to be is going to get you the most personalized roadmap – if you can convince them to invest their time into you.
Having someone who knows the ropes give you wisdom and hold you accountable for your work – or lack of – is a timeless method to success. And while finding a mentor may be difficult, it's by no means impossible.
Check out this great article on finding mentorship!
I can't emphasize enough how important it is to be able to talk to people about what you're experiencing on your journey. While it is possible to be successful on your own, having people to help you will raise your chances of success significantly.
Once you've found some guidance to help steer you through the beginnings of your career, the next thing to get you moving at breakneck speeds is to:
Commit to Your Work Every Day
And yes, I do mean. Every. Single. Day.
Dreams don't work unless you do, and if you want to live your dream lifestyle then you need to make working a part of your current lifestyle.
Think about it this way.
Any full-time job that you take is probably going to expect you to work five days out of the week minimum. That's because they know they need at least five days of work from you in a week to keep their business running successfully.
So, when it comes to your own business, you should be doing five days of work plus some!
It can undoubtedly get tempting to take days off.
Life gets in the way, you feel stuck, or you even just completely lose motivation. But remember, every day you work on your freelance business puts you one day closer to living the life you want for yourself!
Putting time into your own work is an investment – and the more time you put in, the bigger the pay-off when it's time to cash out!
Do it every day. It doesn't always have to be a lot.
Some days you'll naturally get more done than others. The most important thing is to get a streak going for yourself and don't break it.
The cushy hours that you imagined for yourself are right around the corner. Just understand that those hours come a little later in your career.
So take a deep breath, and get to work. Because the next step in jumpstarting your career is:
Be Patient
You've heard the expression, "Rome wasn't built in a day," a million times and now you're hearing it one more.
As amazing as the St. John Cathedral is, the builders first had to make a blueprint, and then find a location, and then buy raw materials, and then get the tools needed, and then hire workers, and workers can only build so fast.
It took a lot of time to finish it. And that's only one building!
Now don't go thinking that building your business is going to take as long as it took to build Rome. Just understand that time will be required for you to get things up and running, and that's just how life works.
It's important to make sure that you have a solid financial foundation under yourself.
Whether that means having a nest egg saved up to support you through the beginning stages or keeping your full-time job to make sure the lights stay on – don't set yourself up for failure when you're so close to success.
Be patient and consistent and know that the life of your dreams will one day be as real as Rome is.
So, challenge yourself today and take action.
Go to Google and find a community in your industry that you can be an active participant in.
Introduce yourself, read other people's posts, ask for advice, and comment as much as you can!
Do this every day for the next seven days. Before you know it, you'll be the one helping out the newbies looking to jumpstart their freelance careers!
Over to you –
What was the biggest thing that helped you when you started your freelance business? Share in the comments.