Do you feel anxious when work is slow and bills are flying in fast?
Every freelancer knows the feeling. In the freelance world, nothing is certain.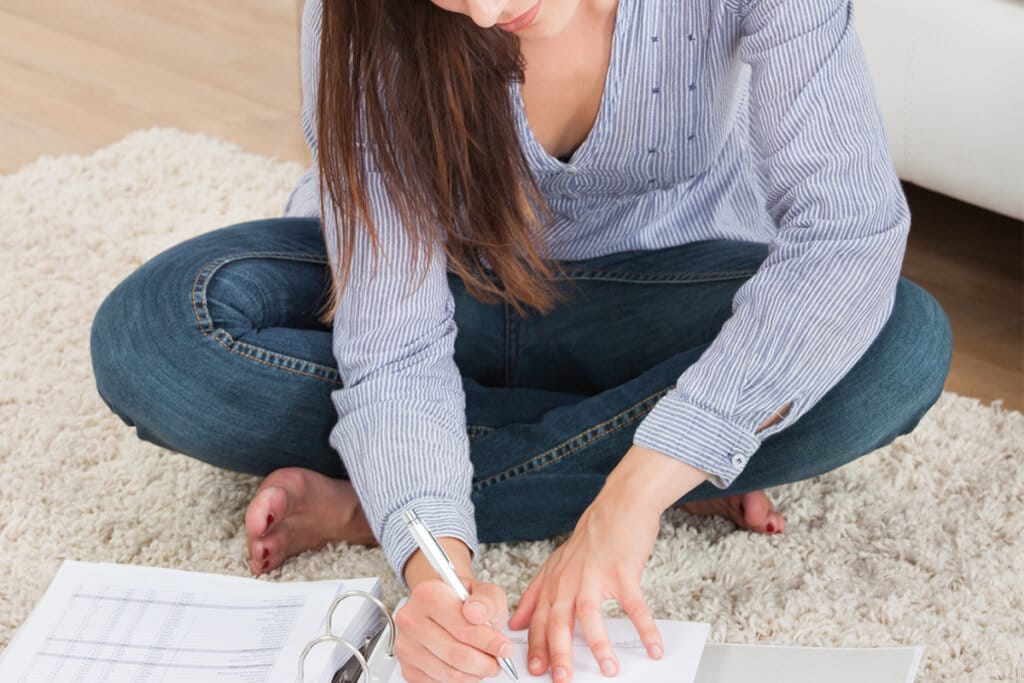 A client may suddenly drop you, leaving a gaping hole in your income.
Every freelancer knows the feeling. In the freelance world, nothing is certain. That's why freelancers need to be smart with their money.
That's why freelancers need to be smart with their money. Here's how to be a more frugal freelancer when starting out and as your business grows.
Be Frugal When Starting Out
If you don't have savings to fall back on when you start your freelance career, then it's likely money will be tight. Be prepared to make some drastic changes to your life while you find your feet.
1. Trim The Fat
That means cut the luxury expenses. It's time to differentiate between wants and needs.
Paint your own nails, wash your own car, and put Saturday brunch with the girls on hold. Can't live without your yoga class? Find free yoga lessons online. You'll save on gas money by not driving to class and it will free up time to focus on finding gigs.
For essential items, look for deals and don't be shy to use coupons.
If you need to create an office space, shop around for second-hand office furniture. When you're forced to live more frugally, you'll be amazed by how little you really need to survive.
2. Track Your Income and Expenses
It's hard to make positive changes to your financial situation when you don't know where your money is going. Right from the start, you should keep a record of your income and expenses. Using expense tracking software like Zistemo allows you to create invoices, track expenses, and generate reports.
It will help you identify unnecessary expenses and areas where you are overspending. You'll also be able to track if your income is growing.
3. Renegotiate Your Car Insurance Rate
Working from home means you spend less time on the road and that lowers your risk for accidents.
Renegotiate your insurance rate or explore different billing cycles. For instance, many insurers will give you a discount if you choose to pay for the year upfront. Alternatively, switch to a pay-per-mile insurance plan.
4. Set Up a Business Bank Account
When you start your freelance business, create a separate business bank account.
There are bank accounts tailored to freelancers that offer low fees or are linked to a savings account with a good interest rate.
Keeping your personal and business money separate simplifies your life.
Your personal expenses won't be mixed up with your business expenses. This makes it easy to tally up business expenses, especially around tax time.
Manage Your Money Wisely As Your Business Grows
Once your business is stable with a steady income stream, it's important to remain vigilant about your finances. You can now take steps to become more financially secure.
1. Create an Emergency Fund
Your days of living hand-to-mouth may be over but anything can happen to put a dent in your income. Everyone, not just freelancers, should plan for the unexpected by creating an emergency savings fund that can cover expenses for at least 3-6 months.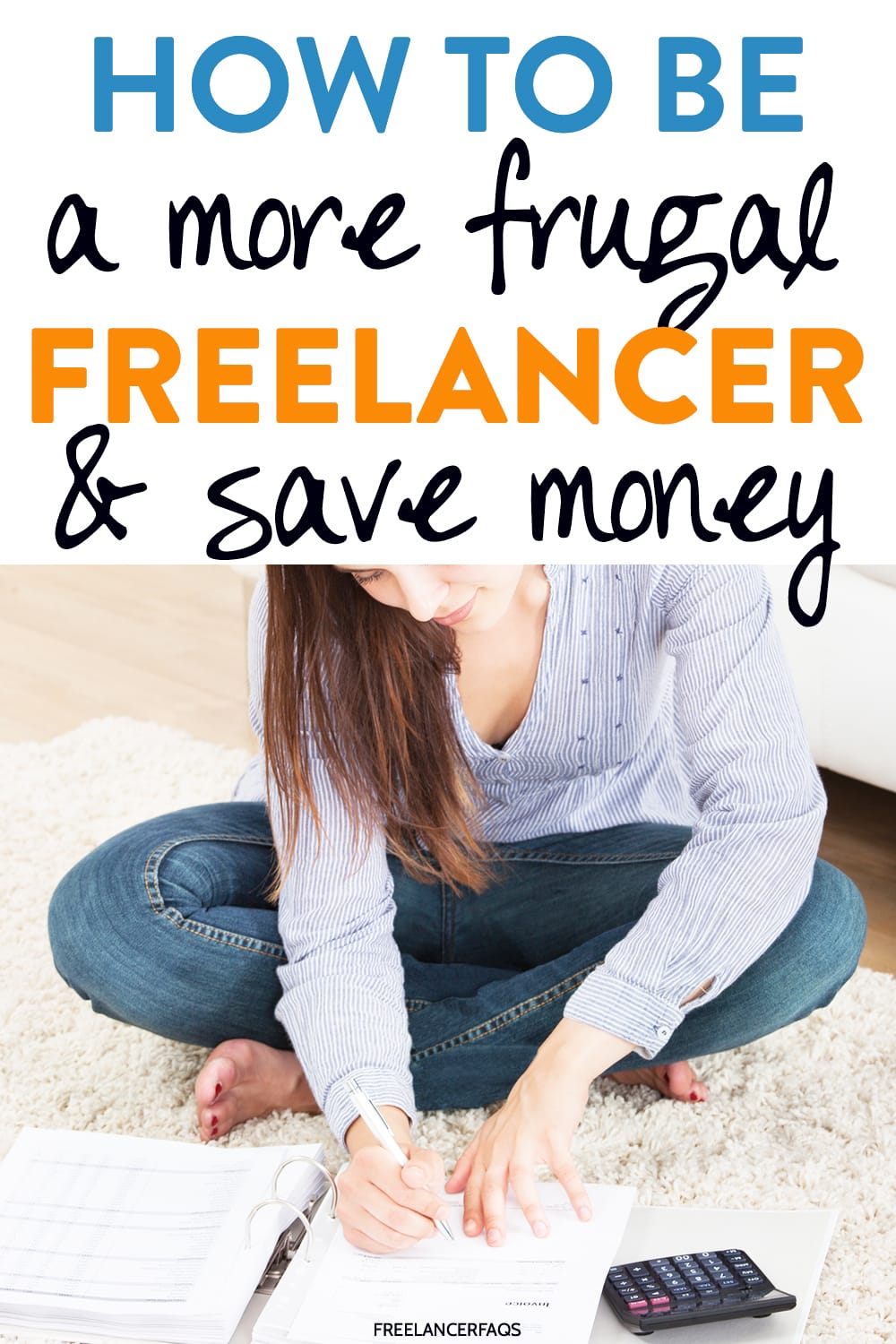 The COVID-19 pandemic struck suddenly, with many countries going into lockdown.
For some lucky freelancers, it's been business as usual. Others are seeing a dip in assignments as clients either close up shop or cut their freelance budgets during the lockdown.
PR Week reports that some UK freelancers have seen a 60% drop in income.
If there's one lesson to learn from the Coronavirus crisis, it's to be prepared.
What if your home is hit by a hurricane, you're incapacitated after an accident, or you suffer a long-term illness? An emergency fund will help carry you through.
You can also look into disability insurance that will replace your income should a serious illness or disability prevent you from working.
2. Set Aside Money For Tax
If you don't plan for it, a tax bill can be a nasty surprise.
Set aside a percentage of every payment you receive towards tax so you're not caught with your pants down. If you can afford it, hire an accountant to do your taxes. Accountants know what expenses are deductible and this can help lower your tax bill significantly.
You may even get a refund. Plus, accountant fees are tax-deductible.
3. Save For Retirement
If you're young, retirement is probably the last thing on your mind.
If you don't want to work until you're 90, then you need to plan for your retirement.
The sooner you start, the more you can save and the earlier you'll be able to retire. In many countries, the contributions freelancers make to a retirement fund are also tax-deductible.
4. Plan For Time Off
When you first start freelancing, all your time goes into finding clients.
You can't afford to take time off. As you become more financially stable, you can save up money to cover a few weeks off without worrying about paying the bills. Don't be tempted to use money from your emergency fund.
This should be a separate savings fund. If you want to travel, plan a trip out of season when flights and hotels offer lower rates.
Being an impoverished freelancer isn't pleasant. It may drive you back to a soul-sucking cubicle job, and that's the last thing you want. Becoming financially secure as a freelancer is possible with clever money management and sound financial planning.