As a freelancer you sit all day I bet.
From your bed to the kitchen table to have breakfast, then maybe to the couch for some laptop emailing and maybe off to your day job where you…sit.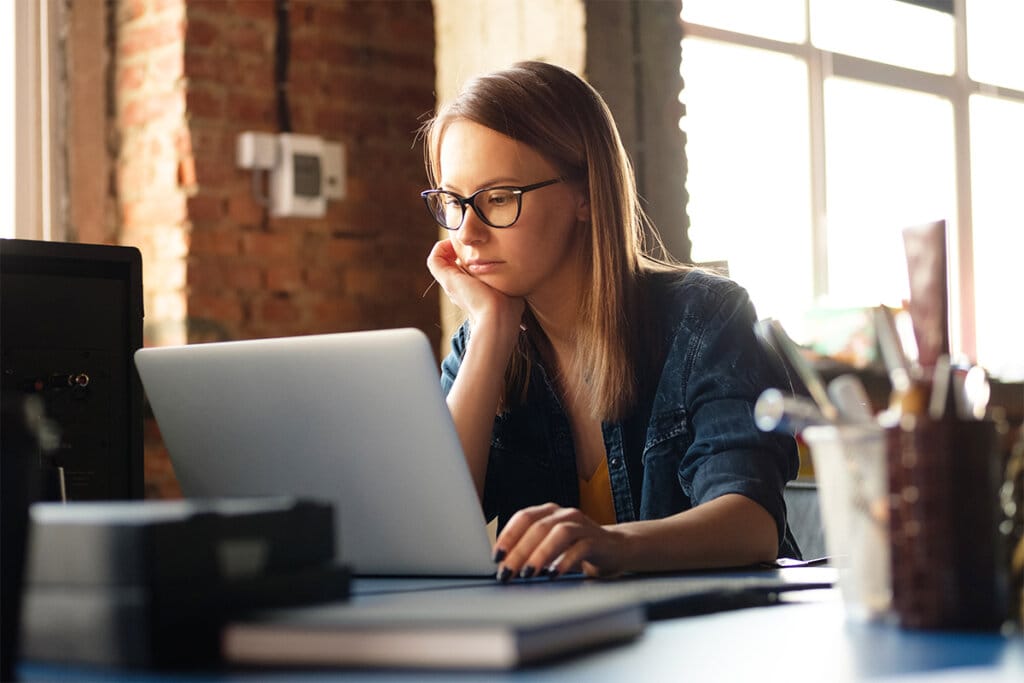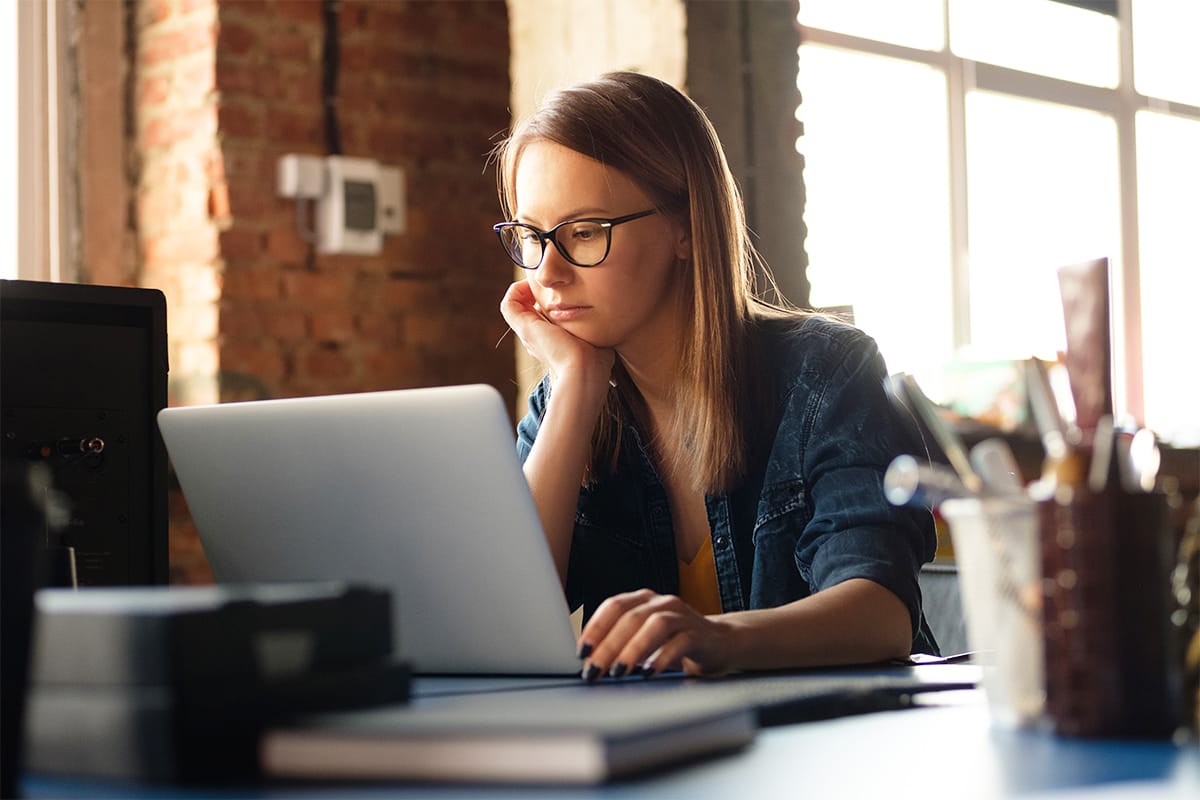 Freelance writing can take a significant toll on your physical health.
Then you come home and sit at your home office and hustle all night.
Did you know that freelance writing can take a significant toll on your physical health?
No, you aren't dealing with dangerous equipment on a construction worksite, hazardous chemicals in a hospital, or interacting with violence on a day-to-day basis.
No, freelance writing, conducted from the comfort of your home, feels like a safe option. And it is. But you aren't immune to health risks.
Why? Your work requires sitting – yes, I said sitting – in front of a computer for an extended period of time. This work environment encourages sedentary behavior.
The Sedentary Behavior Research Network defines sedentary behavior as any waking action – such as sitting, writing, engaging in screen time, reading, and driving – with low energy expenditure.
Basically sitting. Often.
Why should you, as a freelancer, care about this? It's estimated that about 1 in 5 people are sedentary, and this lifestyle has been linked to infection, back pain, and chronic illness.
Because your job mandates you sit for a significant portion of the day – you might be at risk for illness.
So, if freelance writing is your passion, and you want to keep working for years to come – you have to find ways to make health part of your daily routine.
1. Prolonged Sitting and Infection
No one wants to get sick, especially not a solopreneur who needs to hustle. You don't have time to get sick. Instead, your livelihood depends on staying healthy.
That's why you need to get out of the chair sometimes.
As a nurse, I have worked with patients after oncological surgeries, and mild exercise is part of the recovery process.
Why? Post-operative patients are more likely to be less mobile. Because of their decreased physical activity, and the fact that their bodies are compromised from surgery, patients are at a higher risk for pneumonia (among other complications).
It is my job, as a nurse, to encourage my patients to get out of bed and walk around.
As a freelancer, you are obviously not a post-op patient.
But you do have decreased physical activity during your work hours. While research about infection and physical activity is limited or inconclusive, some studies have suggested that individuals who exercise moderately and eat well may be protected from infection.
One study looked at urinary tract infections and another at influenza.
The first study followed a group of middle-aged Korean men and found that those who were physically inactive were more likely to develop urinary tract infections.
The second study suggested that a moderate amount of physical activity was protective against the flu. This is important information for those who either cannot receive the influenza vaccine or for whom the vaccine is less effective (elderly people).
How Can You Avoid Sickness as a Freelancer?
Exercise. Start working moderately-intense exercise into your routine, as there is some evidence to support it.
Stay up-to-date with your vaccinations. By saying that exercise may be helpful in preventing the flu, I do not mean it should replace an influenza vaccine. Please, keep yourself and others safe and get a flu shot – the flu can be deadly.
Wash your hands frequently. If you're not washing your hands after you go to the bathroom – start. Next, notice where you might be picking up germs – like public facilities! I wash my hands once I return home from a public place like a coffee shop or grocery store – people in the community don't always cover their cough or sneeze.
2. Lower Back Pain
After sitting for many hours, day after day, you may notice some neck and back stiffness – even pain. It's important to notice whether you're developing pain and stiffness right away so you can fix it before it becomes worse.
Pain might be a sign that you are positioning yourself awkwardly when you sit. Or it might mean that your prolonged sitting day-after-day is actually causing it.
A large study looked at whether there was an association between exercise and decreased lower back pain. Eleven years later, researchers found that those who exercised more frequently were 28% less likely to develop lower back pain than those who didn't.
How Can You Combat Back Pain When Your Job Requires Sitting?
Adjust your workspace. Cleveland Clinic suggests getting lumbar support for your chair. This doesn't have to be fancy if your budget is pinched. Simply roll up a towel and place it snugly between your chair and your lower back. In addition, your desk should be at a comfortable height.
Sit properly. Your hips and knees should be at a 90-degree angle – if you're short like me, you may need a stool underneath your feet! Do not cross your legs or hike your feet onto your chair. Relax your shoulders, and lean your elbows either on armrests or your desk.
Take frequent breaks to stand or walk around. Breaking up your sitting time has been shown to decrease the likelihood of chronic back pain.
Safely stretch. Check out Healthline's "deskercise" routine
3. The Risk for Chronic Illness
Sedentary behavior has been associated with chronic illness. The CDC estimates 300,000 U.S. citizens die every year from chronic diseases associated with physical inactivity and poor nutritional habits.
Which Diseases Can Sitting Lead To?
A sedentary lifestyle has been associated with an increased risk for:
Cardiovascular disease
Various types of cancer
Type II diabetes
Decreased bone density and osteoporosis
But it's important to remember that being sedentary is just one of many risk factors associated with chronic illness.
Just because you write for a living – and thus sit much of your workday – does not automatically mean you are going to get any of these diseases.
If you are an otherwise healthy person, your risk of developing chronic illness is not as great. But the reverse is also true. If you have some additional unhealthy habits, your chance of developing chronic diseases goes up.
The World Health Organization lists unhealthy eating and tobacco use as risk factors that, in combination with physical inactivity and frequent sitting, can lead to chronic illness.
What Can You Do To Decrease Your Risk of Chronic Diseases?
Increase your physical activity. Here's good news, exercising – even just a small amount – can decrease your risk of developing chronic disease. But it can be hard to incorporate into your busy workday. Personally, I have found I am more accountable to exercise if I schedule my workouts. I go on walks often – because they help me work through writer's block – and I use the Sweat App for resistance training (about 20 USD/month).
Decrease your overall sitting time. This might mean taking frequent short breaks and walking around your house or apartment, or not watching TV on long writing days. The Pomodoro technique works well for this.
Opt for a standing desk. While this won't replace physical movement, it is training your body to stand, adjust your weight by moving your feet, stretching and moving around.
Work to improve other unhealthy behaviors. Cut down on your cigarette use. Stop buying Cheetos to guiltily snack on throughout the day.
Get a yearly physical. If you don't already have a primary care provider, get one! This article is not a substitute for a medical diagnosis. If you suspect you are developing symptoms of chronic disease, go see your doctor or healthcare provider.
Conclusion
Although being a freelancer is safe in many ways, sitting for prolonged periods of time is bad for your overall health.
Sedentary lifestyles and lack of physical activity put you at risk for infection, lower back pain, and chronic disease.
But by paying attention to warning signs and making your health a priority, you will be able to freelance for years to come!
Let me know if you have any questions, comments, or concerns related to staying healthy while sitting!